Conference Participants
---
Keynote Speakers
---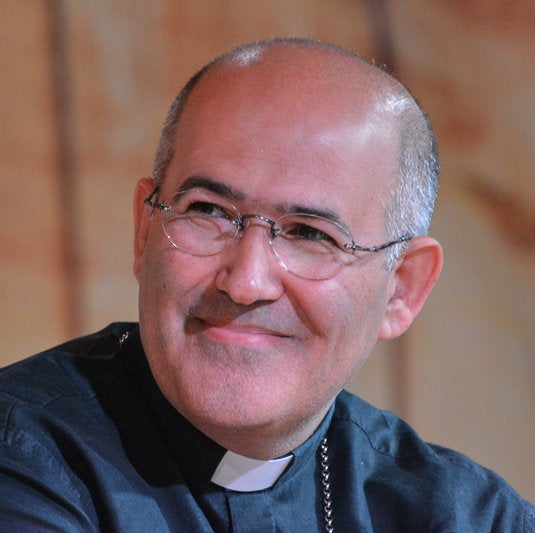 José Cardinal Tolentino de Mendonça
Prefect of the Dicastery for Culture and Education
Cardinal José Tolentino de Mendonça holds a doctorate in biblical theology, and served as professor of New Testament and aesthetic theology in the Faculty of Theology of the Catholic University of Portugal in Lisbon (2004-2018). He has published numerous volumes and articles in the theological and exegetical fields, as well as various poetic works, also drawing on literary and philosophical language. In 2018, Pope Francis appointed him as archivist and librarian of the Holy Roman Church, elevating him at the same time to the titular see of Suava, with the dignity of archbishop. In 2022, The Holy Father appointed Cardinal José Tolentino de Mendonça as prefect of the Dicastery for Culture and Education.
---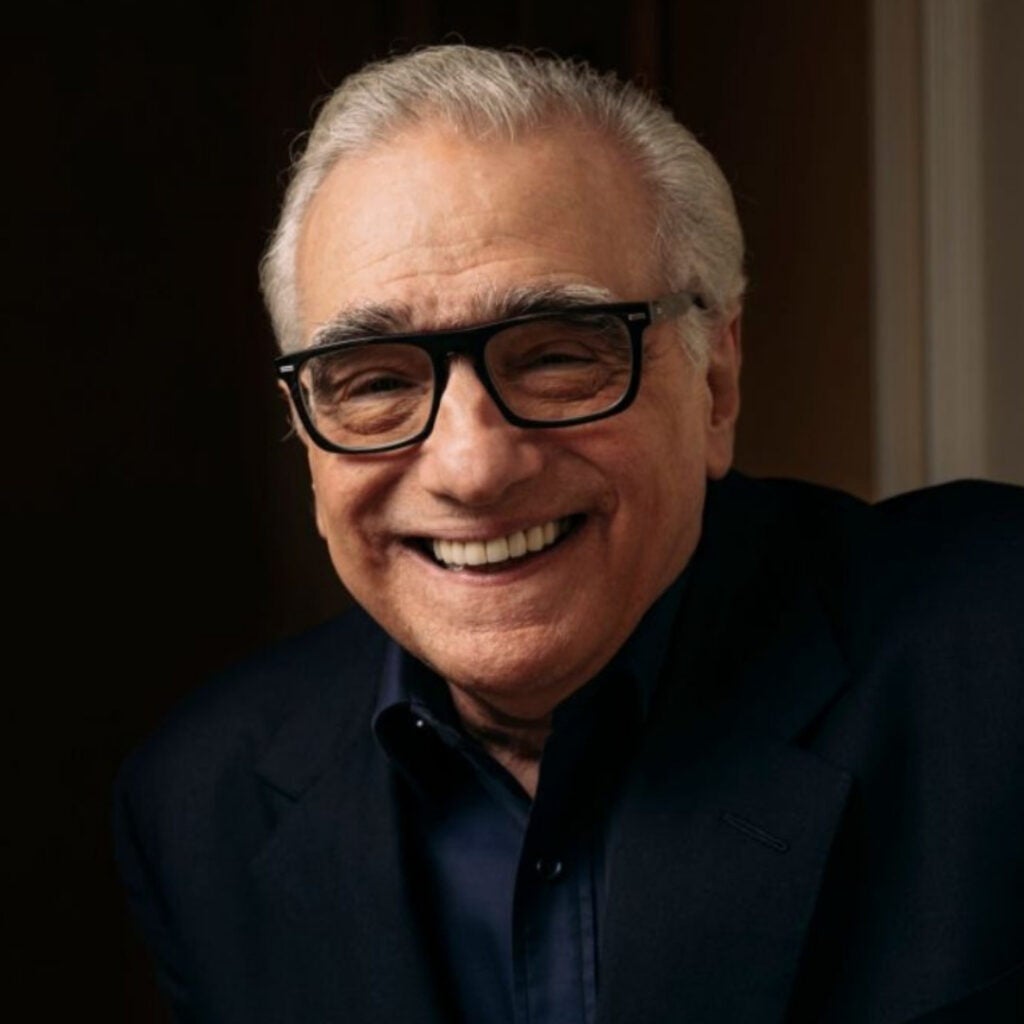 Martin Scorsese
Martin Scorsese is an American film director, producer, screenwriter and actor. He is the recipient of many major awards and acknowledgements from within the film industry, including an Academy Award, BAFTA Awards, Emmy Awards, a Grammy Award, Golden Globe Awards, and Directors Guild of America Awards. He has been honored for his work in cinema with the Palme d'Or at Cannes (1976), the AFI Life Achievement Award (1997), the Kennedy Center Honors (2007), the Cecil B. DeMille Award (2010). His films include Taxi Driver (1976), The Last Temptation of Christ (1988), Goodfellas (1990), Gangs of New York (2002), The Departed (2006), Hugo (2011), and Silence (2016).
---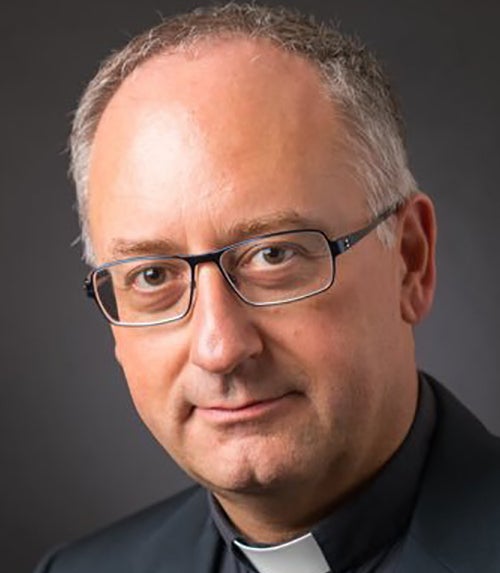 Antonio Spadaro, S.J.
Fr. Antonio Spadaro is a Jesuit priest. In 1998 he joined the community of the Jesuits' biweekly review La Civiltà Cattolica, of which he has been editor-in-chief since 2011. He is also a member of the board of directors for Georgetown University. He received a Doctorate (in Sacred Theology at the Pontifical Gregorian University, where he taught as a visiting professor at the Faculty of Theology. Since 2011 he has been a Consultor of the Pontifical Council for Culture (now Dicastery for Culture and Education). He is also an ordinary member of the Pontifical Academy of Fine Arts and Letters of the Virtuosi at the Pantheon. He has published about 30 volumes about theology in dialogue with contemporary culture. Fr Spadaro is the author of the first interview with Pope Francis which had international circulation (2013). He follows Francis in his apostolic trips as a member of the Papal entourage.
---
Presenters & Participants
---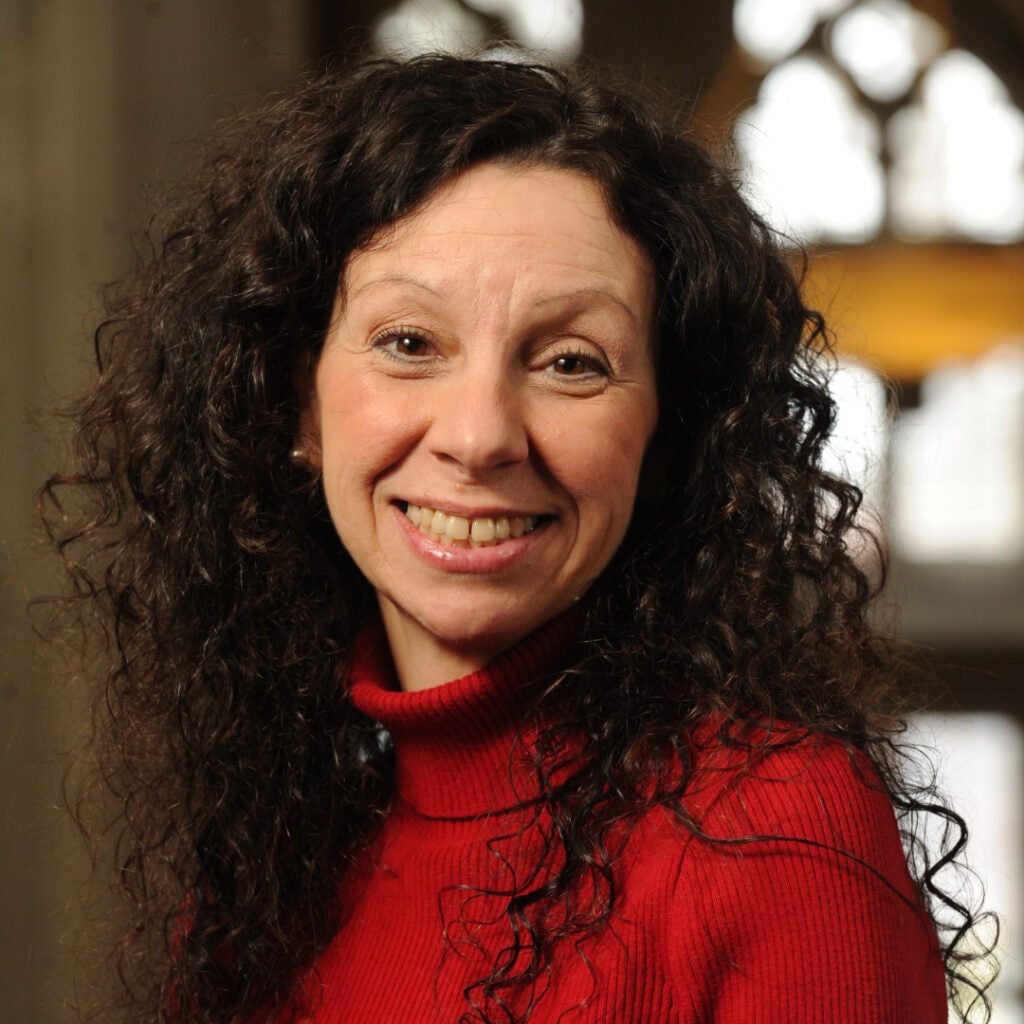 Angela Alaimo O'Donnell
Angela Alaimo O'Donnell, PhD, proud granddaughter of Sicilian and Roman immigrants who arrived at Ellis Island in NYC in 1910 & 1912, teaches English & Creative Writing at Fordham University in New York City and is Associate Director of Fordham's Curran Center for American Catholic Studies. Her publications include ten collections of poems. O'Donnell's most recent collection Holy Land (2022) won the Paraclete Poetry Prize. O'Donnell has also written a memoir about caring for her dying mother Mortal Blessings, a book of hours based on the practical theology of Flannery O'Connor The Province of Joy, a biography of Flannery O'Connor Fiction Fired by Faith, and a study of Flannery O'Connor and race Radical Ambivalence.
---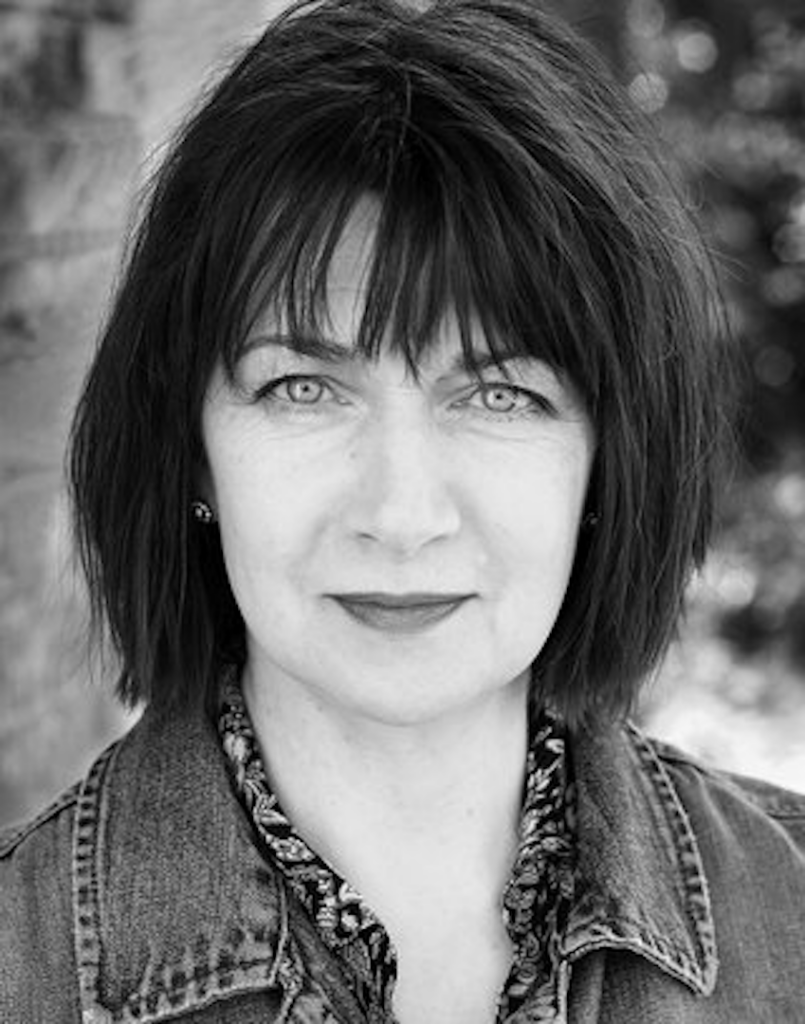 Maureen Beattie
Maureen Beattie is currently in rehearsals for the RSC's production of AS YOU LIKE IT after finishing her Orange Tree debut as Dr Feldman in DUET FOR ONE. Further theater credits include: MY FAIR LADY (London Coliseum), SCENT OF ROSES (Royal Lyceum, Edinburgh), YERMA ( Young Vic), NUCLEAR WAR (Royal Court) and the FERRYMAN (Gielgud Theatre) and SORE AFRAID (National Theatre of Scotland's Scenes for Survival). She can be most recently be seen as Tina in OUR HOUSE on ITV. Further television credits: OUTLANDER and DOCTOR WHO. Maureen was appointed OBE in 2020 for services to the entertainment industry.
---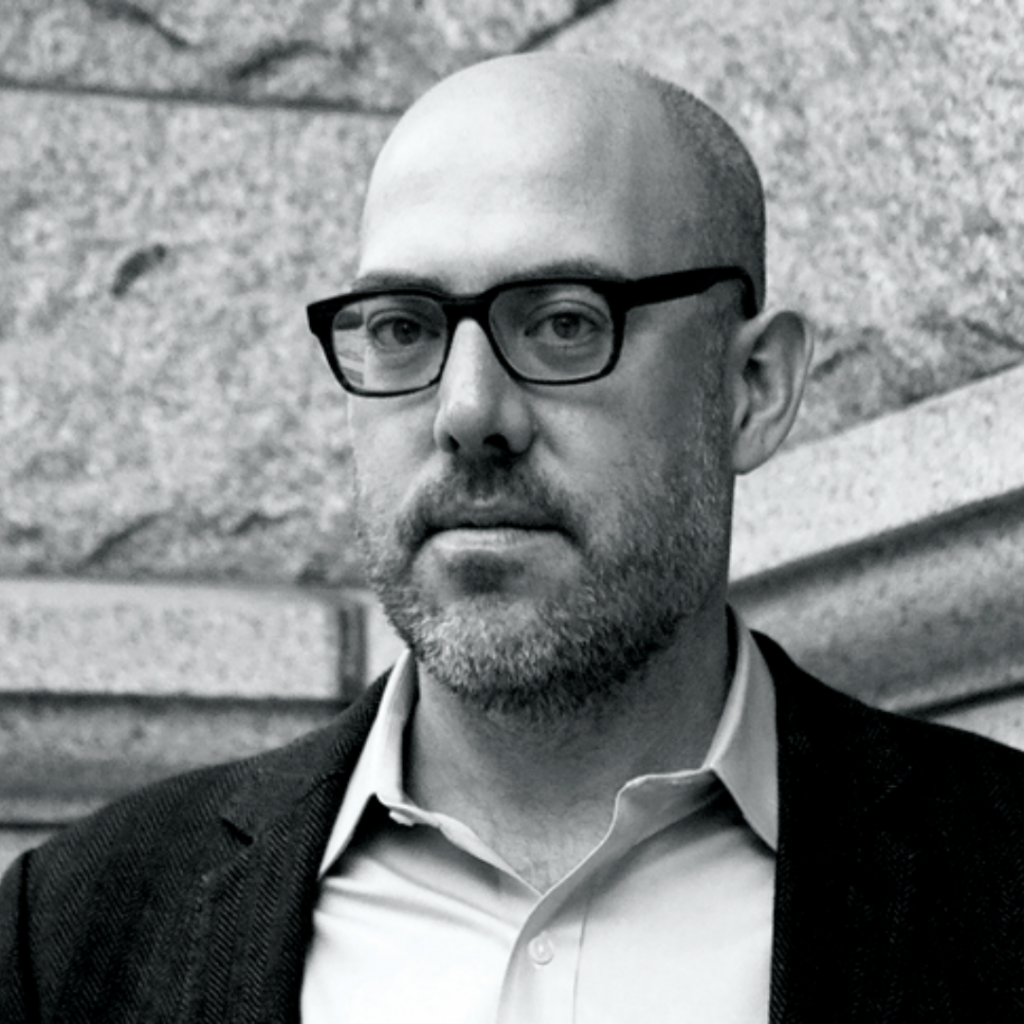 Christopher Beha
Christopher Beha is the author of a memoir, The Whole Five Feet, and the novels Arts & Entertainments and What Happened to Sophie Wilder. His latest novel, The Index of Self-Destructive Acts, was nominated for the 2020 National Book Award. He is the editor of Harper's Magazine. His essays speak about pain, suffering, and religious belief: "Because God Did Not Relax: The difficult pleasures of William Gaddis"; "Difficulties Everywhere: Can Kierkegaard tell us how to live?"; "How to Read the Bible: The Gospel according to John (and Karen)"; and "The Myth of Progress: On John Gray's Seven Types of Atheism."
---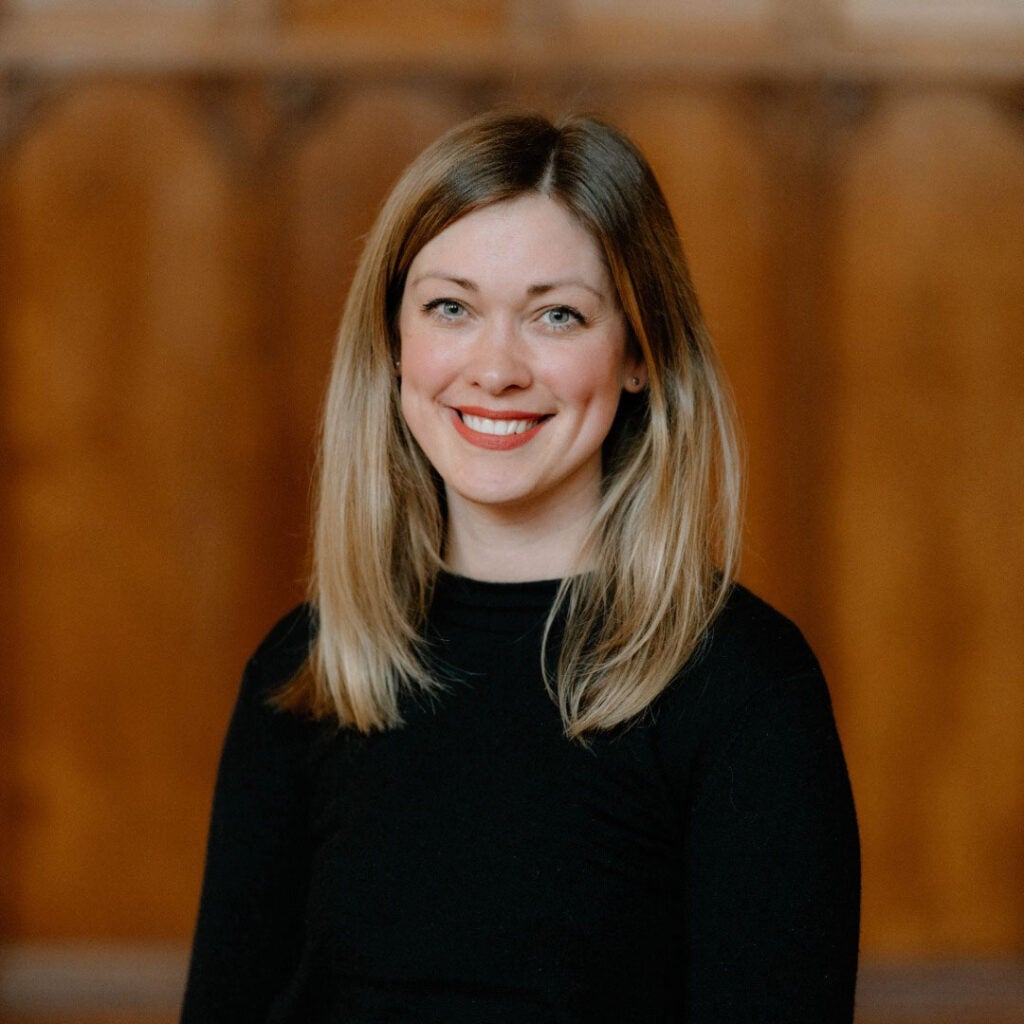 Linden Bicket
Dr Linden Bicket is Lecturer in Literature and Religion in the School of Divinity at the University of Edinburgh, Scotland. Her work focuses on twentieth-century Catholic fiction and poetry, as well as patterns of faith and skepticism in literature more broadly. She is the author of George Mackay Brown and the Scottish Catholic Imagination (Edinburgh University Press, 2017).
---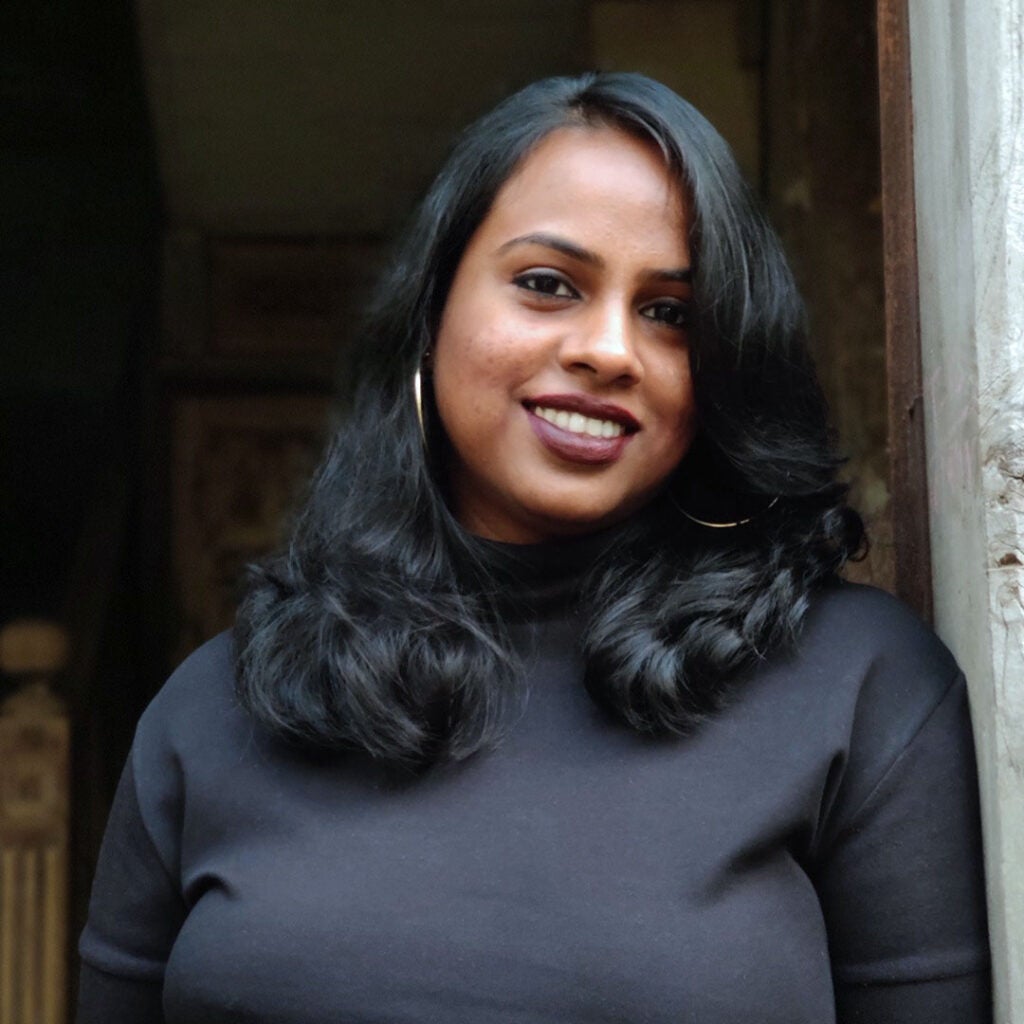 Jane Borges
Jane Borges is a Mumbai-based journalist and author. Her debut novel, Bombay Balchão (2019) traced the story of a forgotten Catholic neighborhood and its residents in Mumbai. The book was shortlisted for the Sahitya Akademi Yuva Puruskar, an award instituted by the Sahitya Akademi, India's National Academy of Letters. She has also co-authored the non-fiction Mafia Queens of Mumbai: Stories of Women from the Ganglands (2011) with S. Hussain Zaidi. A chapter from the book was adapted into the Bollywood film Gangubai (2022) by Sanjay Leela Bhansali. She currently writes on heritage, urban planning and books for the Sunday mid-day, a weekend newspaper that comes out of Mumbai, and has previously worked with The Muscat Daily and The Asian Age newspapers.
---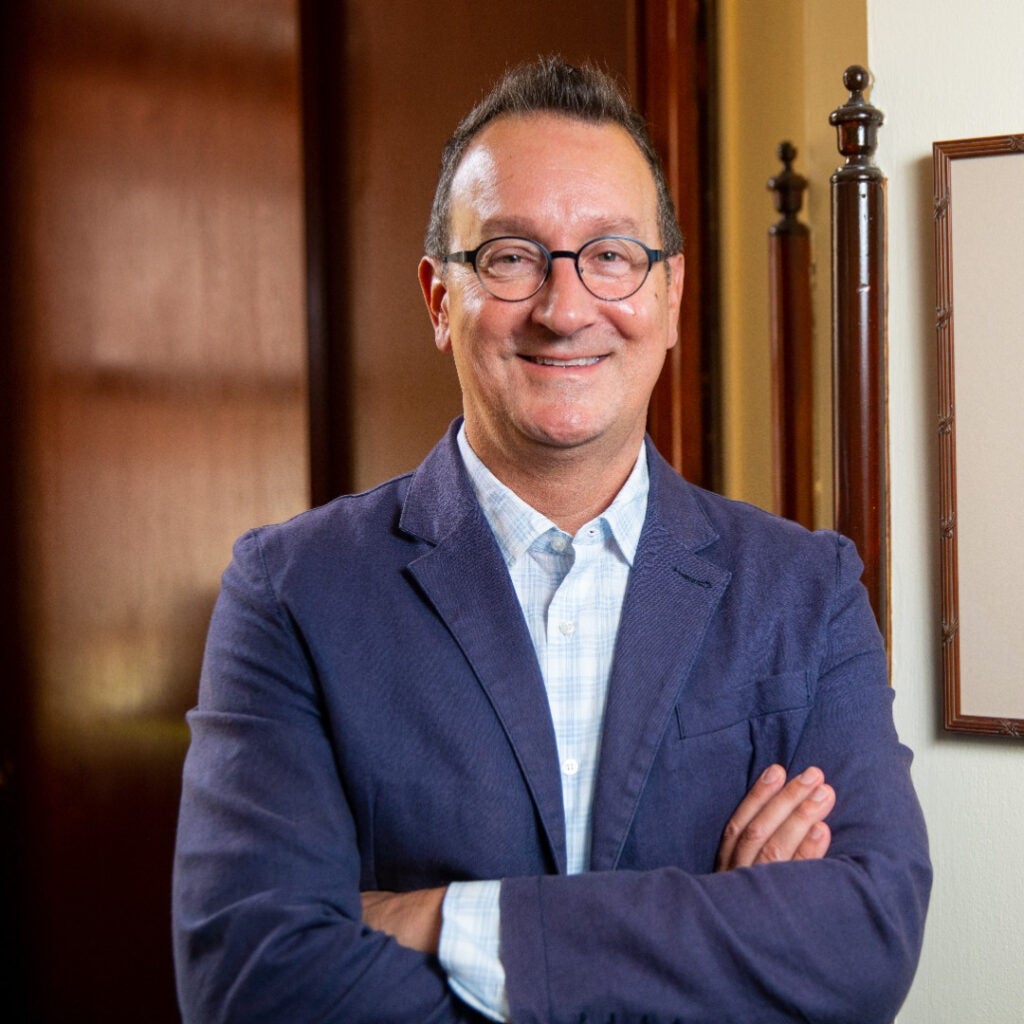 Mark Bosco, S.J.
Mark Bosco, SJ serves as the Vice President for Mission & Ministry at Georgetown University, where he also teaches undergraduate courses in theology and literature. From 2012-2017 he also served as Director of The Joan and Bill Hank Center for the Catholic Intellectual Heritage (CCIH) at Loyola University Chicago. Bosco's scholarship focuses on the British and American Catholic literary traditions. He has published on Graham Greene, Flannery O'Connor, Shūsaku Endo, and theologian Hans Urs von Balthasar. He is the author or co-editor of five books and nearly twenty articles and book chapters. He is also co-producer and co-director of the National Endowment for the Humanities (NEH) award-winning documentary film Flannery: The Storied Life of the Writer from Georgia. In 2019, the film became the first ever recipient of the Library of Congress Lavine/Ken Burns Prize for Film.
---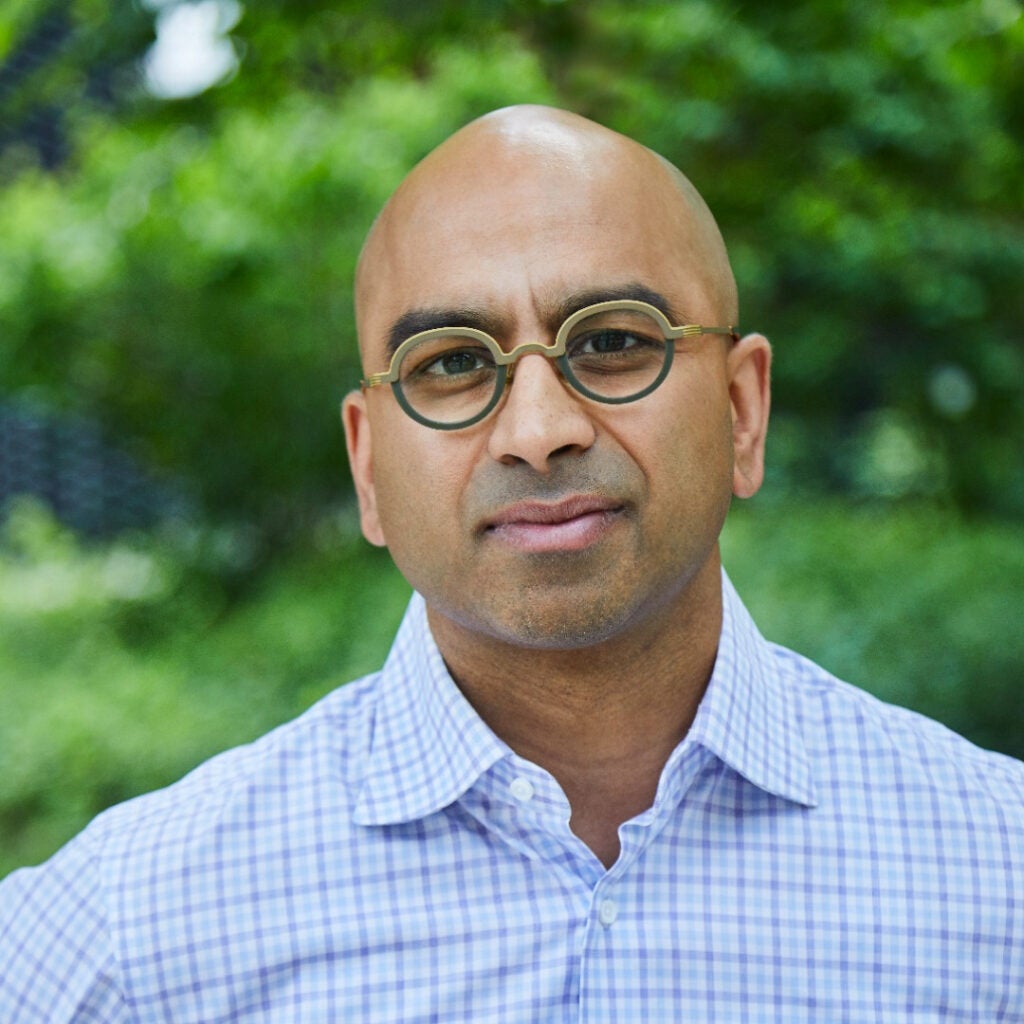 Randy Boyagoda
Randy Boyagoda is a novelist, literary critic, and professor of English at the University of Toronto. He is the author of six books, including four novels. His work explores intersections of contemporary Catholicism with South Asian, U.S., and transnational academic life, politics, and culture. His most recent works, Original Prin and Dante's Indiana, form the first two parts of a present-day Dantean trilogy. Born to Sri Lankan Catholic immigrant parents, he lives in Toronto with his wife and four daughters.
---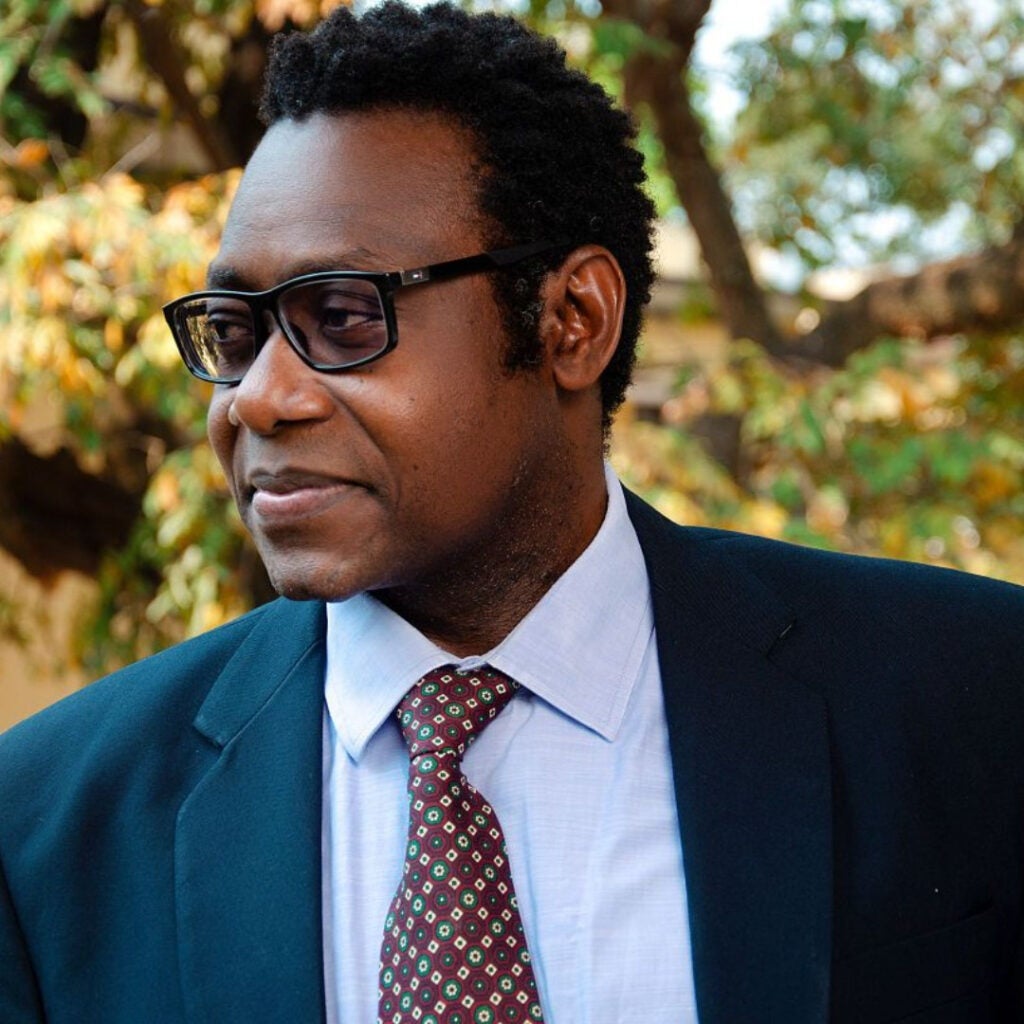 Emmanuel Bueya, S.J.
Emmanuel Bueya is a Congolese citizen, Jesuit priest, and philosophy Professor. He earned a S.T.L. (Theology) and a Ph.D. in Philosophy from Boston College (USA). He also holds an M.A. in Politics and International Relations from the University of Leicester (UK). His primary research interests are in postcolonial theories, political philosophy, and African religion. He is currently working on popular sovereignty, collective memory, and colonial trauma. Prof. Bueya has taught in several institutions, including Boston College (USA), Université Loyola du Congo (ULC), Université Pédagogique Nationale (UPN) (DRC), and the Institut Théologique de la Compagnie de Jésus (ITCJ) (Cote d'Ivoire). He is a member of several international networks and has published several articles and books (Stability in Postcolonial African States; Religion and Human Security in Wartime; Pour un Nouveau Contrat de Solidarité). His editorial work involves serving on the board of the Jesuit Journals Congo-Afrique and the Revue Telema.
---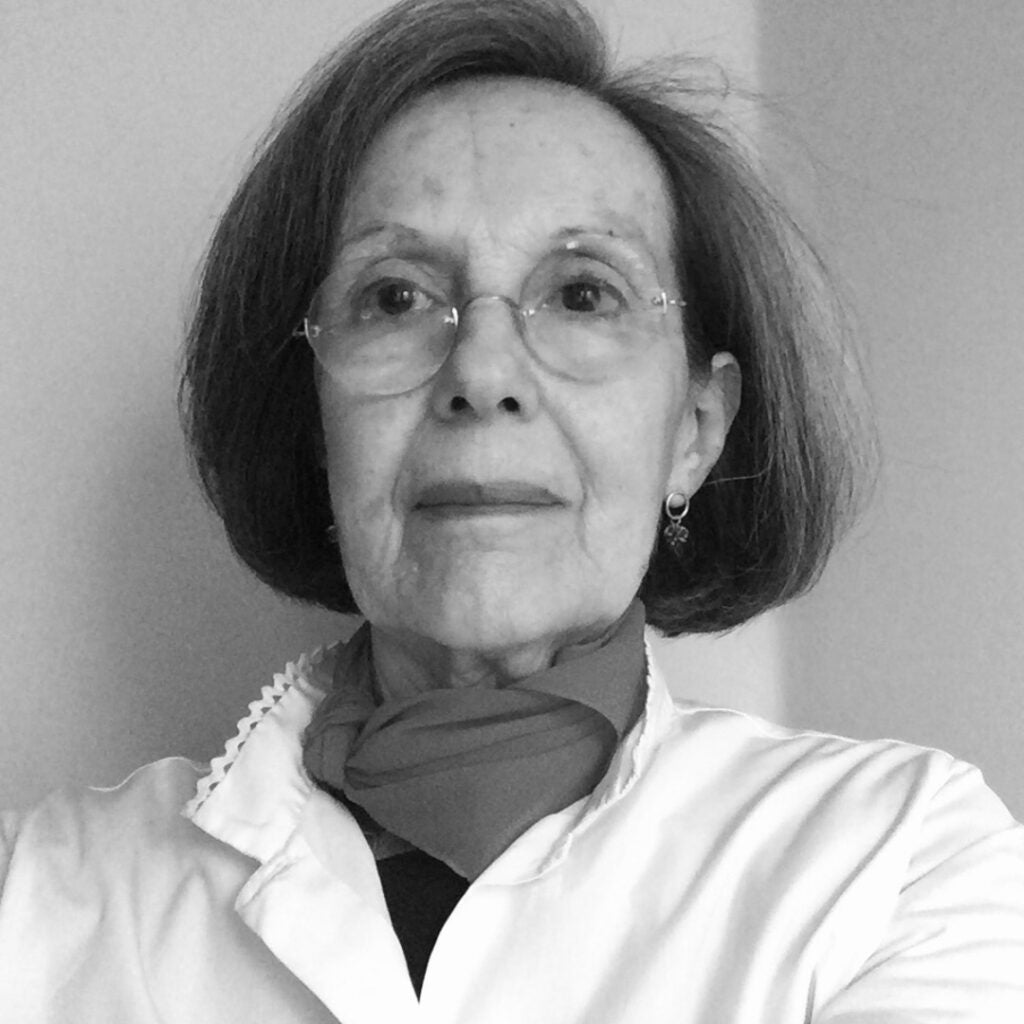 Francesca Bugliani Knox
Francesca Bugliani Knox is Honorary Senior Research Associate at University College London. She taught at IULM University (Milan) and then at University College London before retiring in 2016. She has published books and articles on various aspects of English, European and Italian literature from the Renaissance to the present. Her publications include The Eye of the Eagle: John Donne and the Legacy of Ignatius Loyola (2011) and, as editor, Ronald Knox: A Man for all Seasons (2016) and Ronald Knox's Lectureson the Aeneid (2023). Her interests focus on the connections of literature, theology, and spirituality. In 2011 she founded 'The Power of the Word Project', an international academic network which aims to foster dialogue among theologians, philosophers, literary scholars and creative writers around shared themes. To date six volumes of essays inspired by the project's conferences have been published by Routledge.
---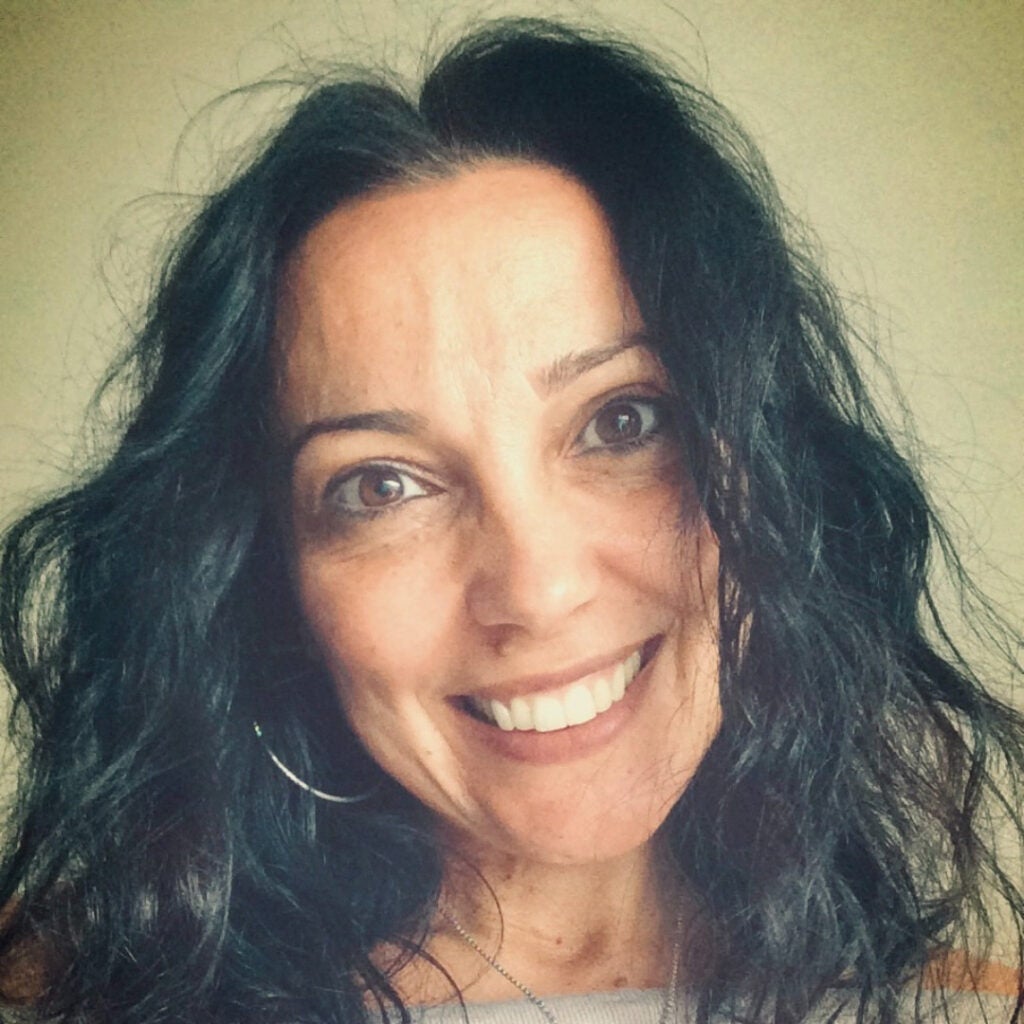 Annalisa Butticci
Annalisa Butticci is an Assistant Professor in the Department of Theology and Religious Studies at Georgetown University, where she teaches courses in Anthropology of Religion, Religion and Spirituality in Africa and the Diasporas, Ethnography, and Storytelling. Her research interests include Afro-Catholicisms, African Traditional Religions, Pentecostalisms, Religion and Migration, and Religious Media, Aesthetics, and Materiality. She has conducted extensive research in Italy, the US, Nigeria, Ghana, and the Gambia and is currently writing a book on Catholicism in colonial and post-colonial West Africa. She is the author of "African Pentecostals in Catholic Europe: The Politics of Presence in the Twenty-First Century" (Harvard University Press, 2016), author of articles published in academic journals and edited volumes, co-director of the film/documentary "Enlarging the Kingdom. African Pentecostals in Italy," and editor of the photographic catalog "Na God. Aesthetics of African Charismatic Power."
---
Liam Callanan
Liam Callanan is a professor at the University of Wisconsin-Milwaukee, where he serves as the Chair of the English Department, teaches creative writing and coordinates the Ph.D. in Creative Writing program. Callanan has interests in fiction writing, creative nonfiction, 20th century American literature, magic in literature, the American West, and community-based literature programs. Callanan is the creator and co-executive producer of the Poetry Everywhere animated film series. His fiction includes The Cloud Atlas (2004), All Saints (2007), Paris by the Book (Dutton, 2018), and most recently When in Rome (2023). His short stories can be found in The Awl, Blackbird, Caketrain, Crab Orchard Review, failbetter, Phoebe, Southern Indiana Review, and The Writer's Chronicle.
---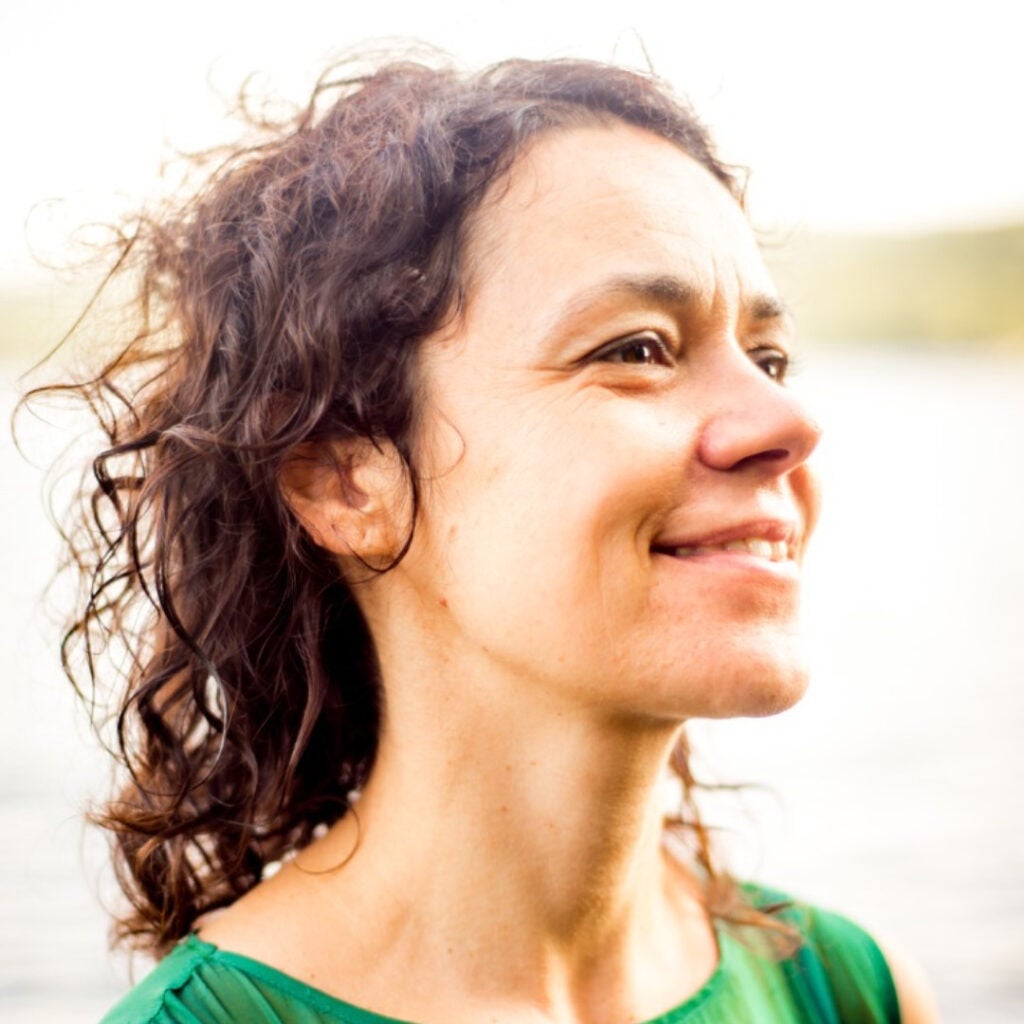 Ewa Chrusciel
Ewa Chrusciel is a poet, translator, and educator. She has four books of poems in English: Yours, Purple Gallinule (2022), Of Annunciations (2017), Contraband of Hoopoe (2014), Strata (2009), as well as three books in Polish: Tobołek (2016) Sopiłki (2009), and Furkot (2003). Her book Contraband of Hoopoe was translated into Italian by Anna Aresi and came out in Italy with Edizioni Ensemble in May 2019. Ewa's work explores themes such as eco-poetics, exile, and migration. Chrusciel was invited to develop one of her poems into a Stories from the Stage storytelling presentation that was broadcast in 2018 by World Channel in collaboration with Boston's GBH. She was featured along with Cleopatra Mathis at a 2021 reading presented by Bookstock and the Norman Williams Public Library in honor of National Poetry Month. She also translated various authors into Polish, including books by Jack London, Joseph Conrad, and I.B. Singer, as well as a book of selected poems by Jorie Graham, and selected poems of Kazim Ali, Lyn Hejinian, Cole Swensen and other American poets. She is an Associate Professor of Creative and Professional Writing at Colby-Sawyer College.
---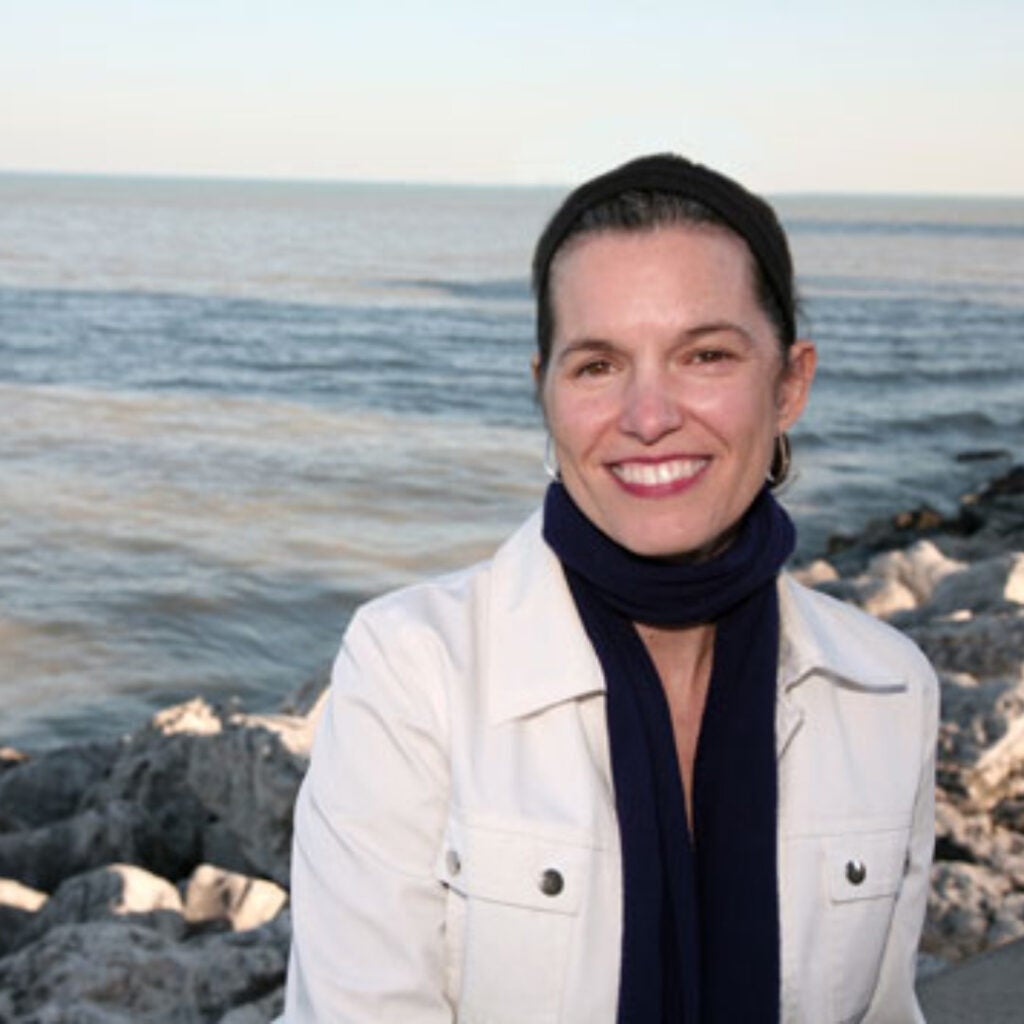 Elizabeth Coffman
Elizabeth Coffman is the interim dean of the School of Communication at Loyola University Chicago. She is a film scholar and maker who has co-produced and directed films with partner Ted Hardin. Coffman was co-director with Mark Bosco, S.J. for the PBS American Masters feature, Flannery, which won the first Library of Congress Lavine/Ken Burns prize for film.
---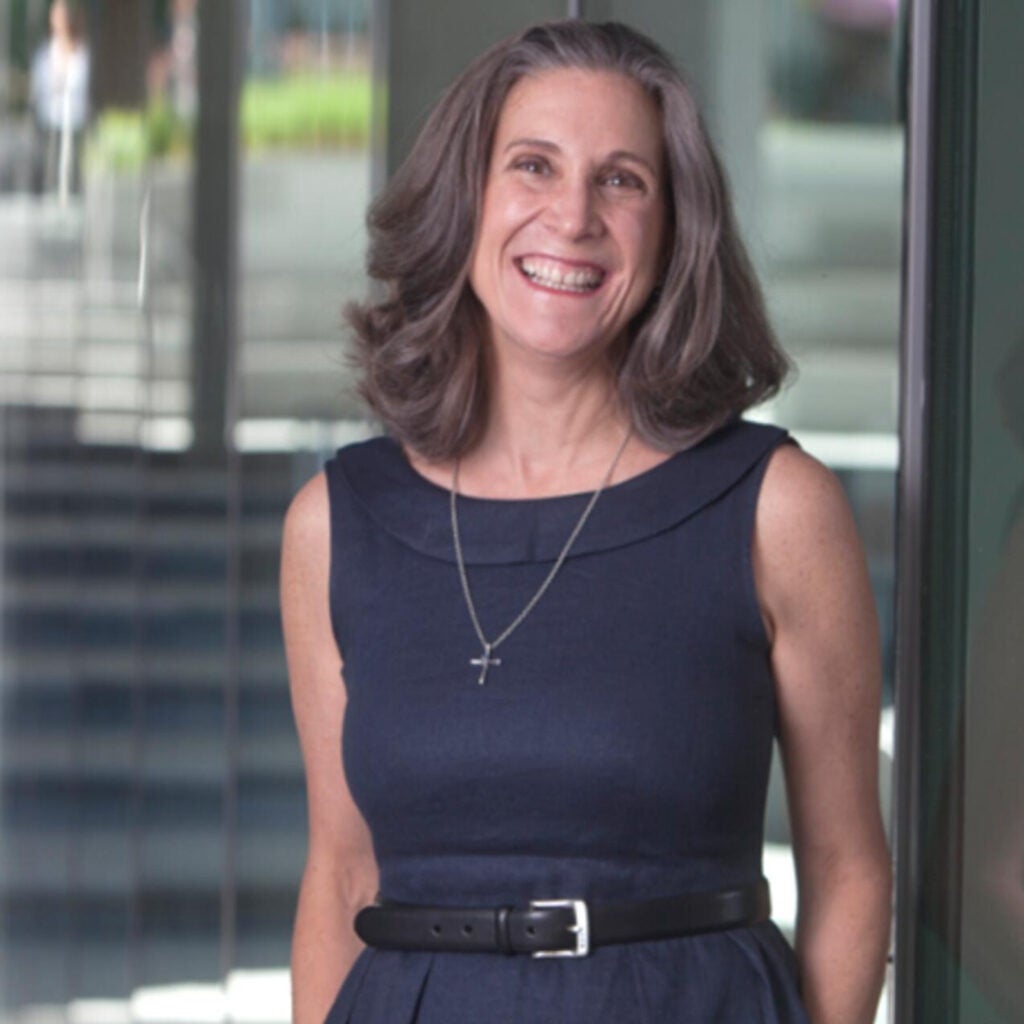 Kimberly Rae Connor
Kimberly Rae Connor is the author of Conversions and Visions in the Writings of African American Women (Tennessee, 1994) and Imagining Grace: Liberating Theologies in the Slave Narrative Tradition (Illinois, 2000). She has written extensively on African American religious life and cultural production and multicultural and Ignatian pedagogy. Connor has also been active as an editor for Oxford University Press and in service to the American Academy of Religion. Connor has served as the Faculty Chair for Mission Integration, at the University of San Francisco's Lane Center for Catholic Social Thought and the Ignatian Tradition since 2019.
---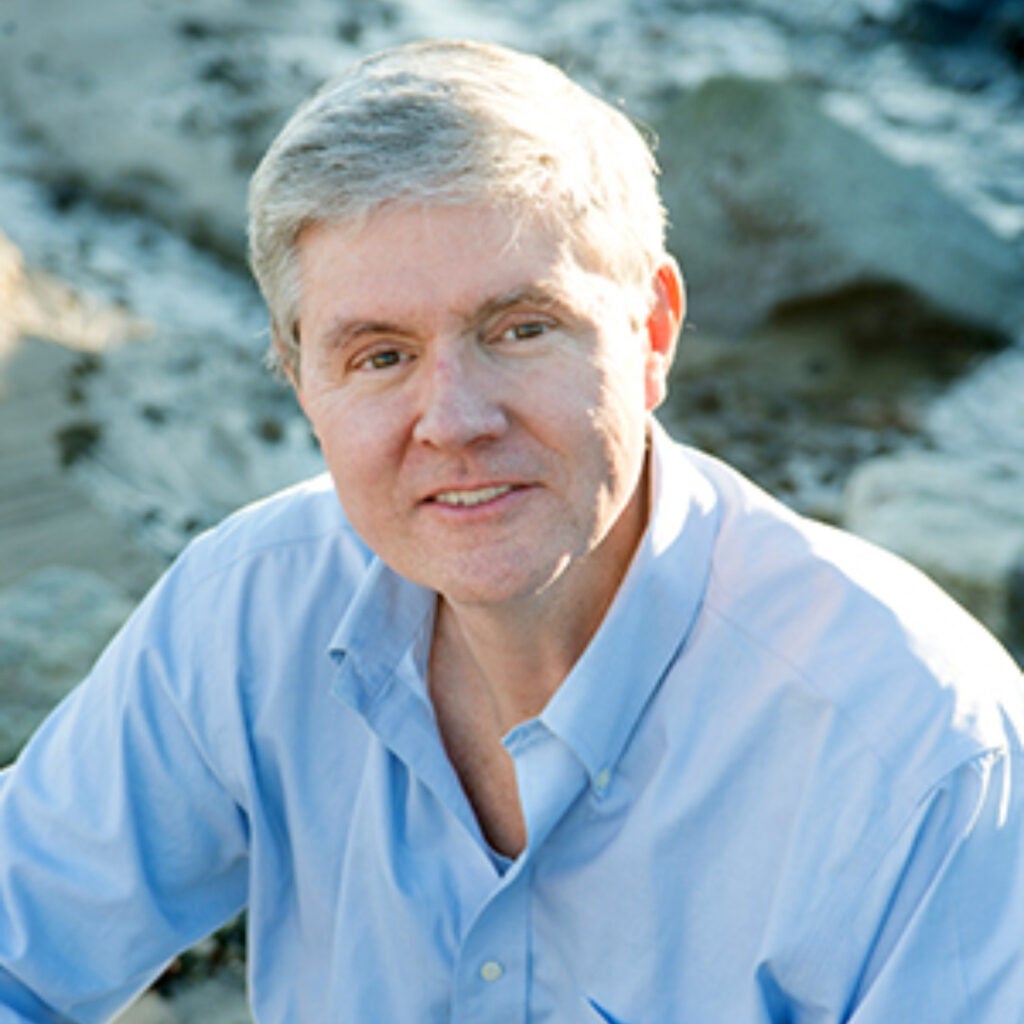 Paul Contino
Paul J. Contino is Distinguished Professor in Great Books at Seaver College, Pepperdine University. He received his Ph.D. in English Literature from Notre Dame, after which taught for twelve years at Christ College, the Honors College of Valparaiso University. He has served at Pepperdine since 2002, and has been twice granted their Howard A. White Award for Teaching Excellence. Along with his wife Professor Mary Mullins, he has co-edited the journal Christianity and Literature. In 2001 he co-edited and introduced Bakhtin and Religion: A Feeling for Faith (Northwestern UP). He has published a number of essays on Fyodor Dostoevsky, as well as essays on Zhuangzi, Dante Alighieri, and Jane Austen as well as a number of contemporary Catholic authors such as Andre Dubus, Tobias Wolff, and Alice McDermott. His book Dostoevsky's Incarnational Realism: Finding Christ among the Karamazovs (Cascade, 2020) has recently been published in Russian translation (Trans. Irina Burova, Academic Studies Press 2023), and was named a finalist for both the Lilly Fellows and Christianity and Literature book awards.
---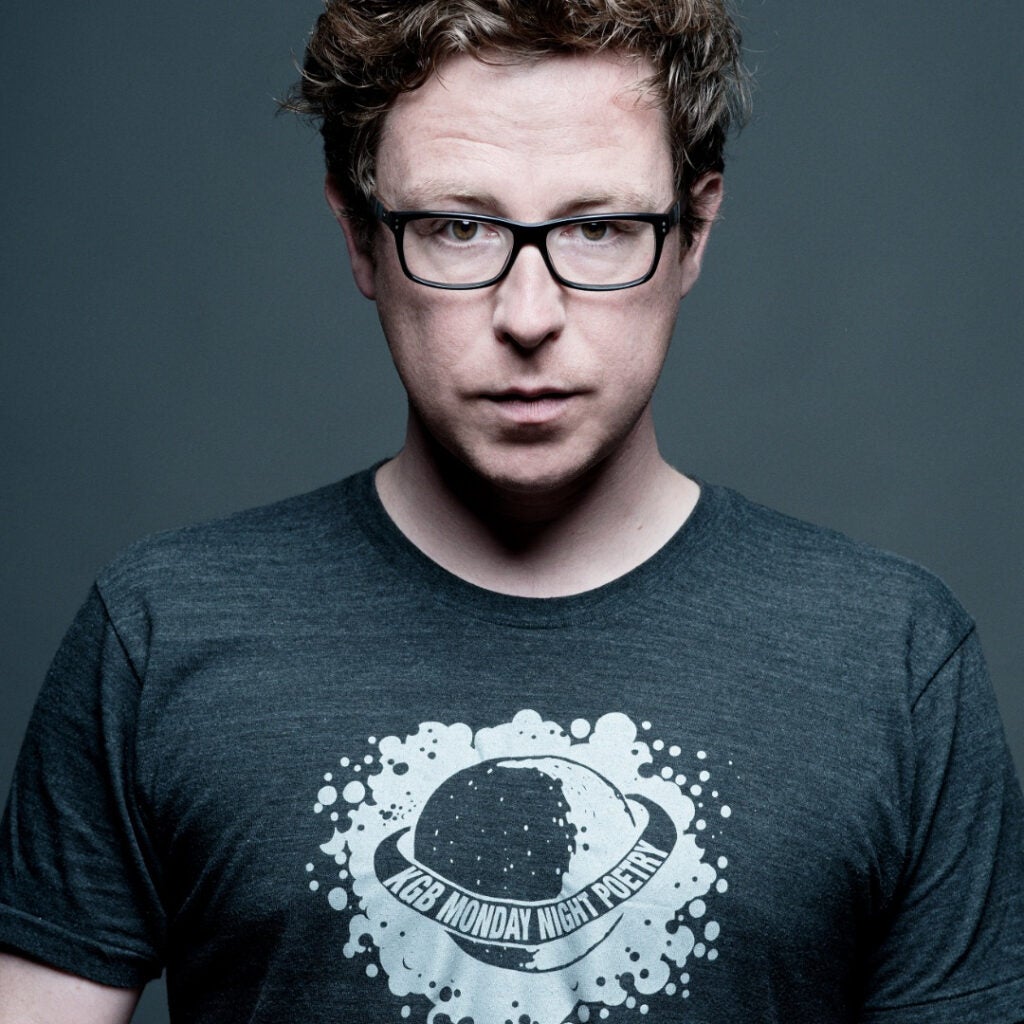 Tadeusz Dąbrowski
Tadeusz Dąbrowski is a poet, essayist, critic, and editor of the literary bimonthly Topos. He has been published in many journals in Poland and abroad, in The New Yorker, Paris Review, Boston Review, Poetry Review, Frankfurter Allgemeine Zeitung, Neue Zürcher Zeitung, Odra, among others. His work has been translated into thirty languages. Author of eight volumes of poetry in his native Polish, from which the most recent one is Scrabble (PIW 2020). Two of his collections, Black Square (2011) and POSTS (2018), have been released in English (Zephyr Press). He lives in Gdańsk.
---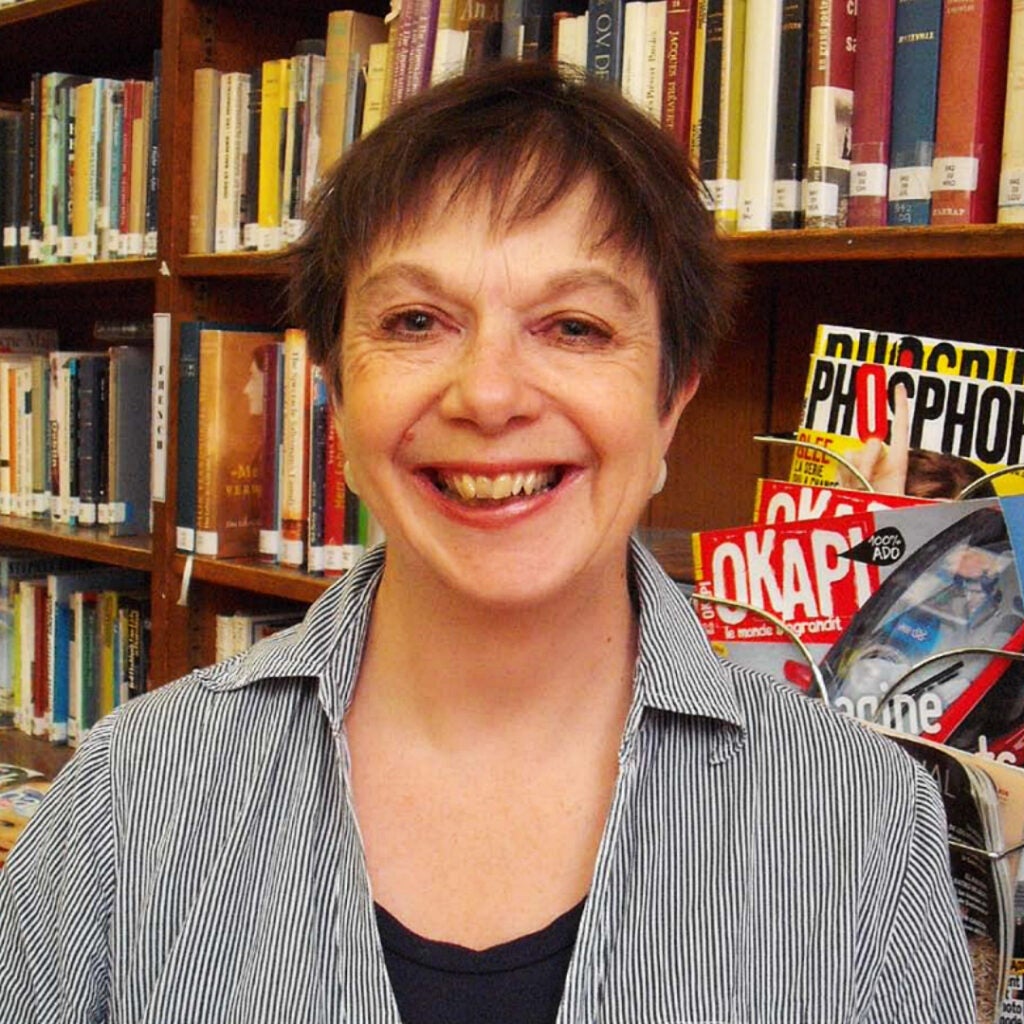 Hilary Davies
Hilary Davies has published four collections of poetry from Enitharmon Press. She has been a Royal Literary Fund Fellow at King's College, London (2012-6) and the British Library (2018-9), and is a former Chairman of the Poetry Society of Great Britain. Her most recent publications are as a co-translator of Yves Bonnefoy's Collected Prose (Carcanet 2020) and co-editor of Prophetic Witness and the Reimagining of the World (Routledge 2020).
---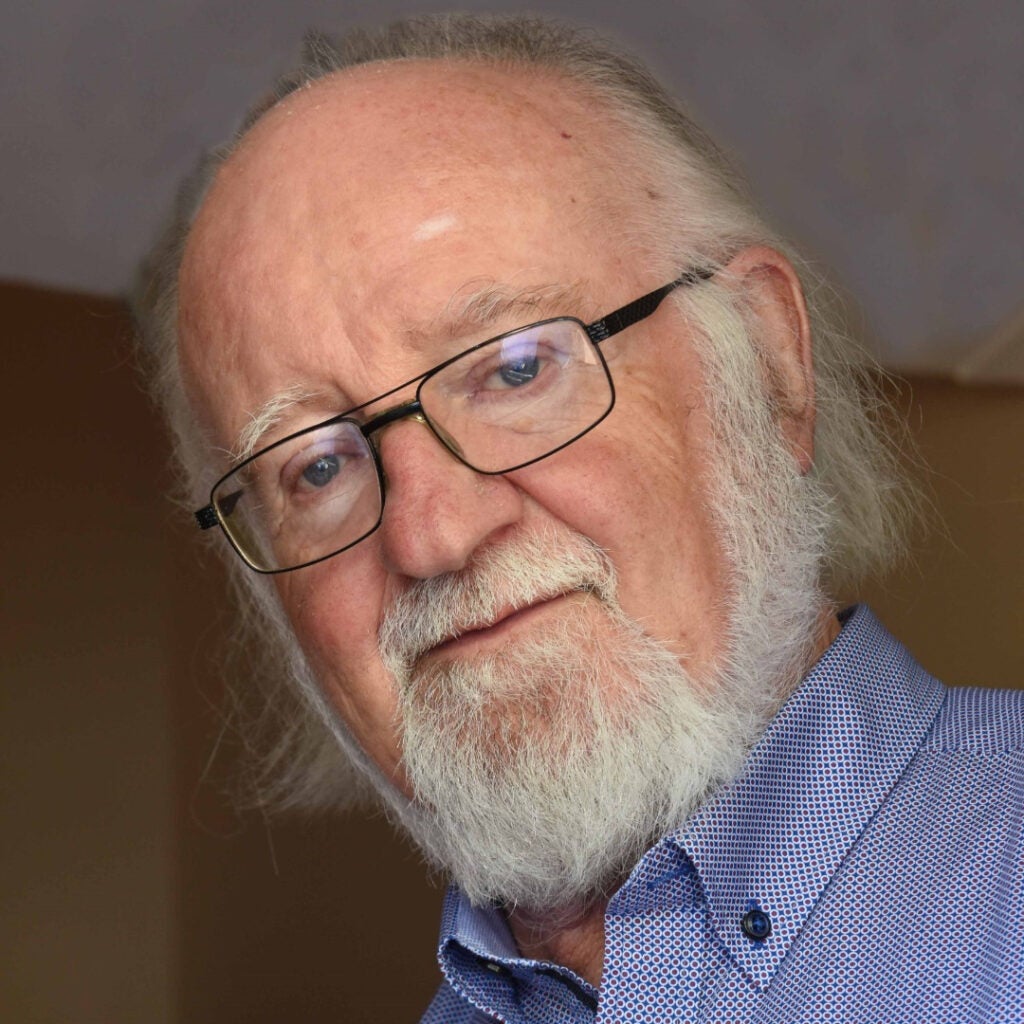 John F. Deane
John F. Deane is from Achill Island off the west coast of Ireland, founder of Poetry Ireland, the national poetry society and its journal, The Poetry Ireland Review. His poetry has been published in many languages and won several international awards. His latest collection is Naming of the Bones, (Carcanet UK) in 2021. A selection of poems and a dialogue with James Harpur on faith and poetry, Darkness Between Stars (Irish Pages Press) appeared in 2022. His memoir on how his poetry and faith have developed together, Song of the Goldfinch (Veritas Press) was published in April of 2023. He has taught courses on poetry and Christianity in Boston College and in Loyola University, Chicago.
---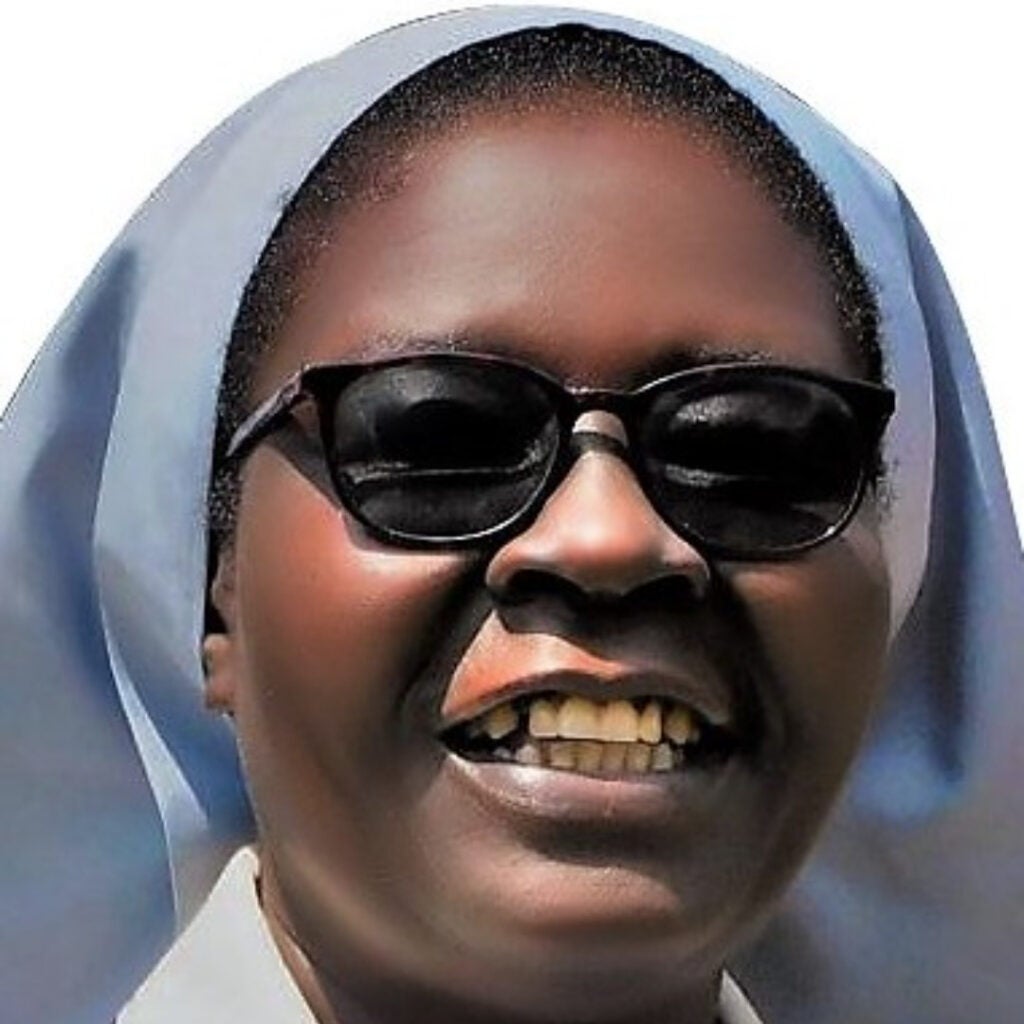 Dominica Dipio
Dominica Dipio is a professor of literature and film in the College of Humanities and Social Sciences at Makerere University, Uganda. She has several publications in her cross-cutting research interest in literature, film, folklore, popular culture, and gender studies. Among her publications are Moving Back into the Future, Gender Terrains in African Cinema, as well as a trilogy of edited books: Performing Community, Performing Change, and Performing Wisdom. She is also a filmmaker, and her current work is in adaptation of African folktales into animated films. She has received distinguished fellowships and academic awards such as the Fulbright, the African Humanities Program (ACLS), and the Cambridge-Africa Programme for Research Excellence (CAPREx).
---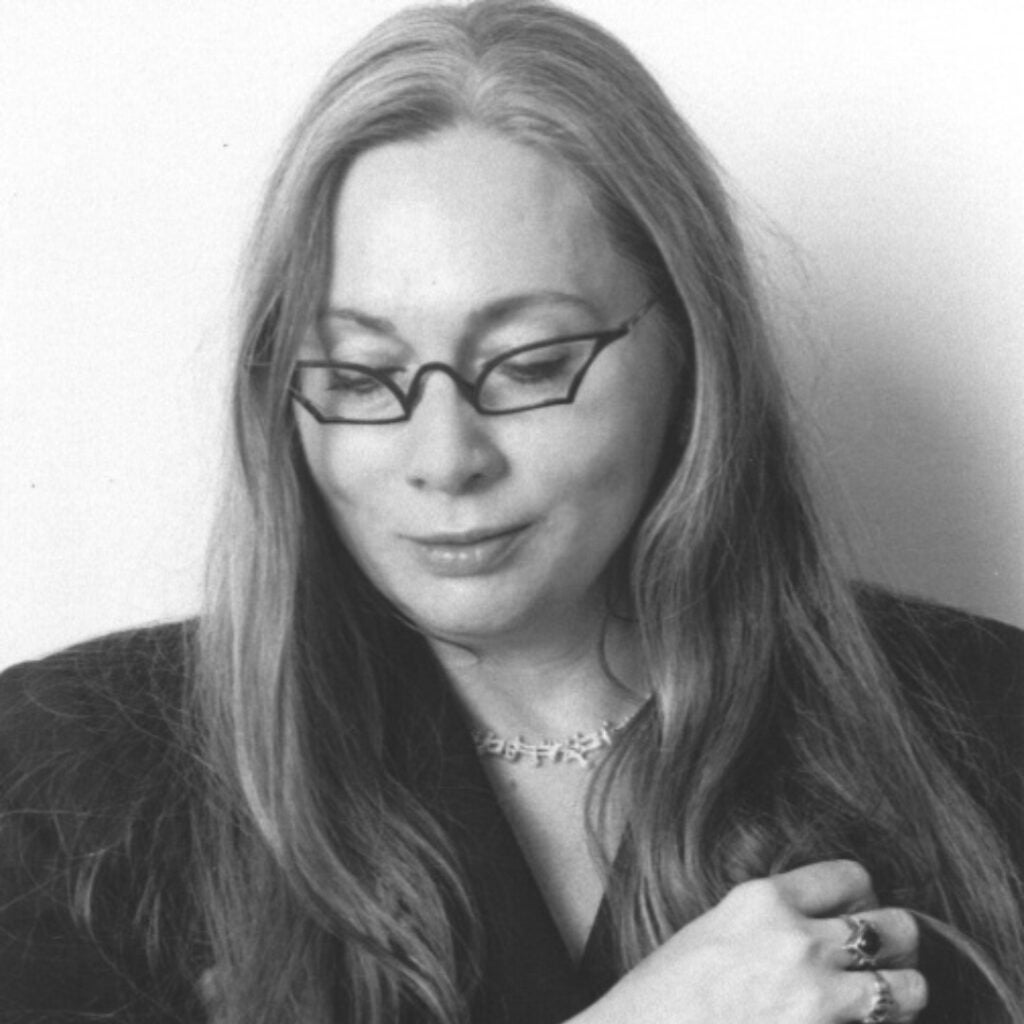 Moira Egan
Moira Egan has published nine books of poetry (5 in the U.S., 4 in Italy), most recently Amore e Morte (Love and Death), a bilingual New & Selected (Edizioni Tlon, Rome, 2022). Her work has been published in journals and anthologies on four continents. She has held fellowships at the Virginia Center for the Creative Arts; St. James Cavalier Centre for Creativity, Malta; the Civitella Ranieri Center; the Rockefeller Foundation Bellagio Center; and the James Merrill House. She lives, teaches, translates, and sometimes even writes in Rome.
---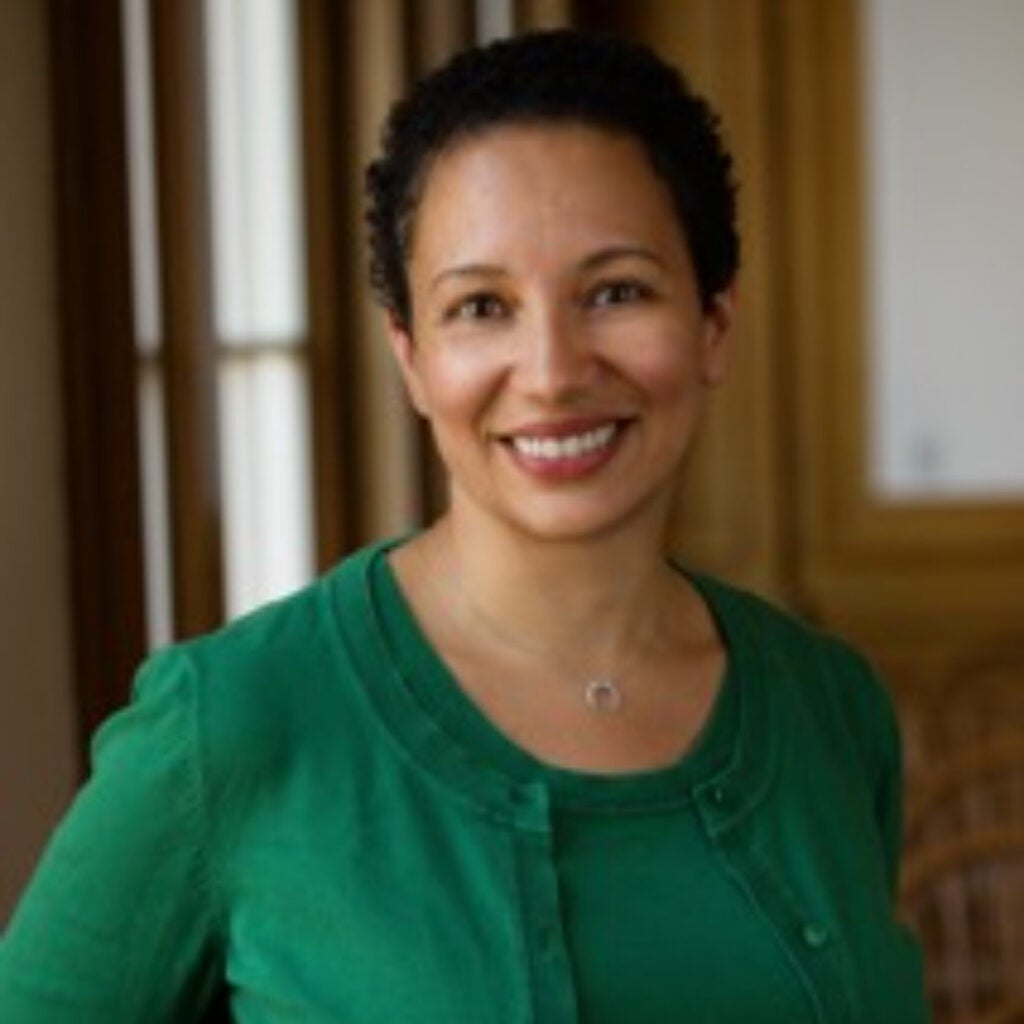 Chiyuma Elliott
Chiyuma Elliott is Associate Professor of African American Studies at the University of California, Berkeley. Her scholarly work focuses on poetry and the Harlem Renaissance. She is the author of four books of poetry, most recently Blue in Green (2021), and the forthcoming monograph The Rural Harlem Renaissance. She has received fellowships from the American Philosophical Society, Cave Canem, The Stegner program at Stanford, and the Vermont Studio Center. She is co-PI of the African American Intellectual Traditions Initiative (aaiti.berkeley.edu) and co-host of the podcast Old-School, which celebrates the intersections of African American studies and the classics.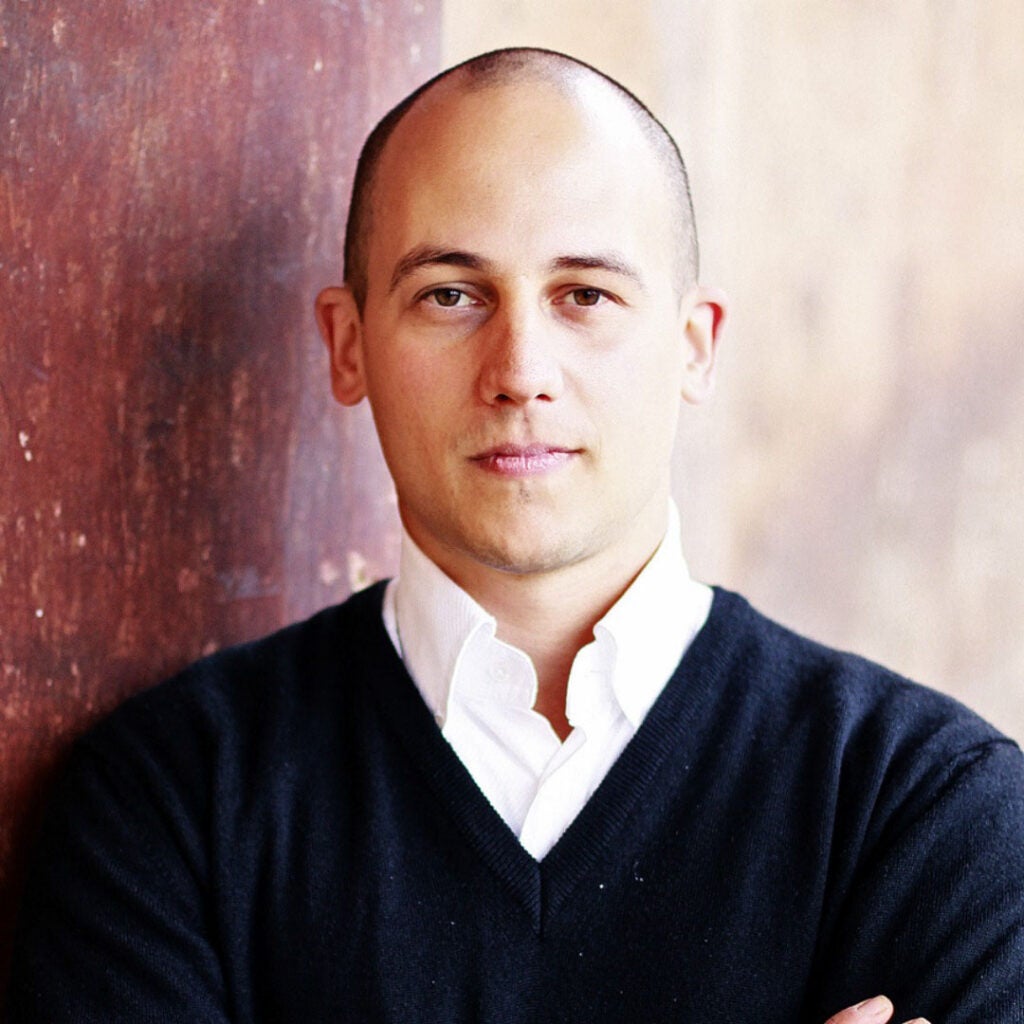 Pietro Federico
Pietro Federico is a writer, educator, and professional translator. For years he has been developing a teaching method of his own creation which uses language and silence as means of "impression" (as in witnessing and manifesting the world) in contrast with the modern concept of art as a form of expression (as in attempting to be heard). His poems have appeared in Birmingham Poetry Review, Alabama Literary Review, Azonal, Hopkins Review, Literary Matters, Journal of Italian Translation, Los Angeles Review, and Another Chicago Review. He has translated and published numerous books, including several monographs by American poets: Le storie più mute by Katherine Larson, Poesie by Martha Serpas and Cantiamo, prendiamo il coltello by John Poch.
---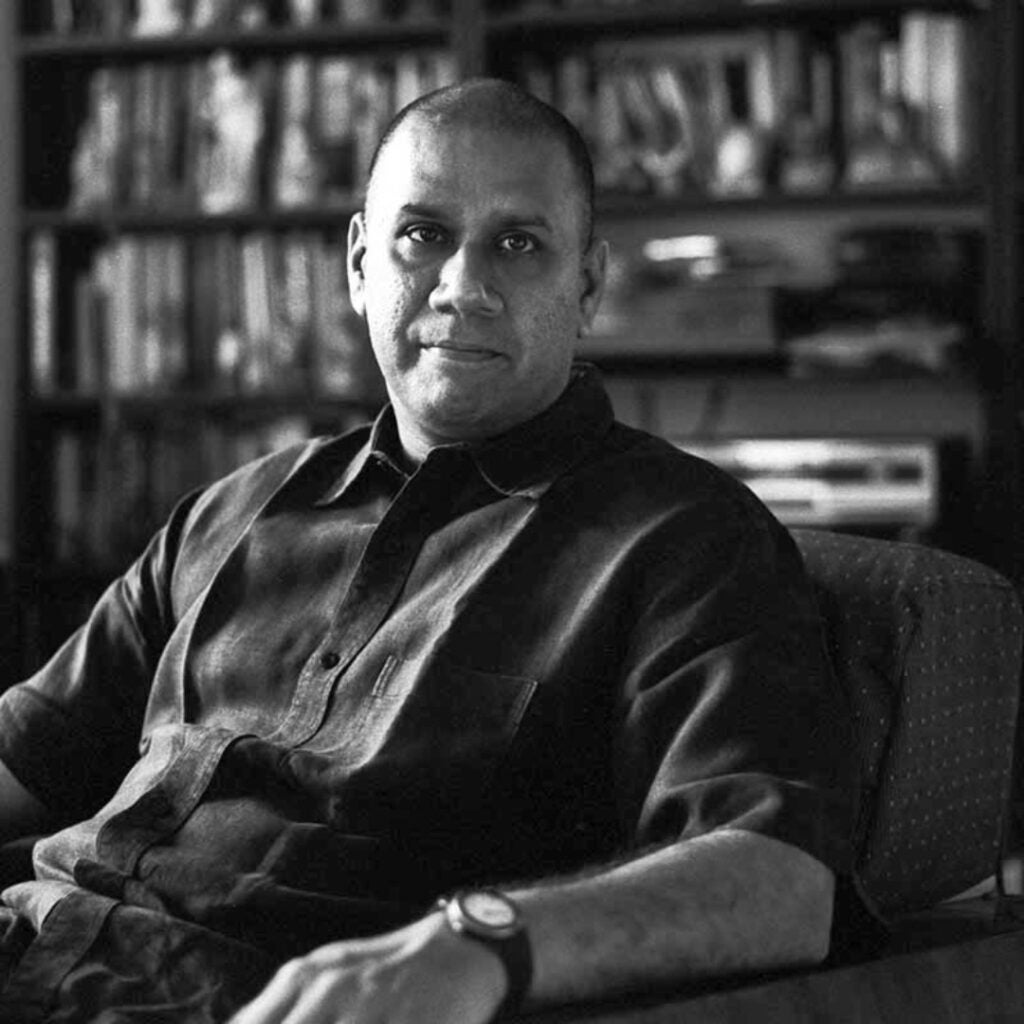 Naresh Fernandes
Naresh Fernandes is a journalist who lives in Bombay. He is the editor of Scroll.in, a digital daily, and a consulting editor at National Geographic Traveller India. Naresh was previously editor-in-chief of Time Out India. He has also worked at The Times of India and the Associated Press in Mumbai, and The Wall Street Journal in New York. He is the author of the widely acclaimed and prize-winning book, Taj Mahal Foxtrot: the Definitive History of Bombay's Jazz Age from the 1930s-1960s (2012). In his words, the book is about 'listening to the city through the ears of its jazz fans and its jazz musicians.' Naresh has also authored City Adrift: A Short Biography of Bombay (2013) and co-authored Bombay, Meri Jaan: Writings on Mumbai (2018).
---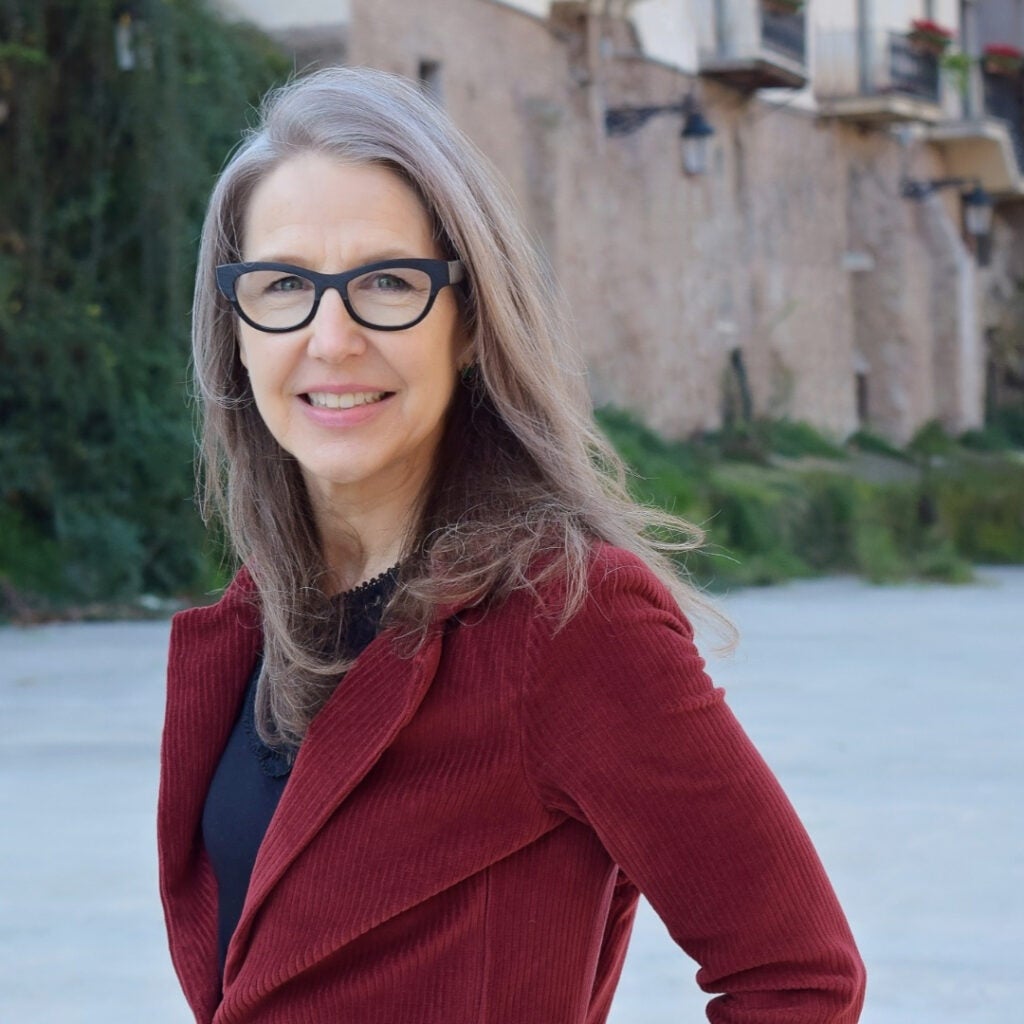 Elizabeth Geoghegan
Elizabeth Geoghegan received her MFA in Fiction from The School of The Art Institute of Chicago and her MA in Creative Writing from The University of Colorado at Boulder where writer Lucia Berlin was her mentor. She is the author of the short story collection eightball and the bestselling flash memoir The Marco Chronicles. A recipient of a 2023 writing fellowship at Civitella Ranieri Foundation, her work has appeared in The Paris Review, TIME, The Best Travel Writing, El Pais, Words Without Borders, BOMB, Poets & Writers, and elsewhere. She lives in Rome where she teaches Creative Writing at the University of Washington Rome Center.
---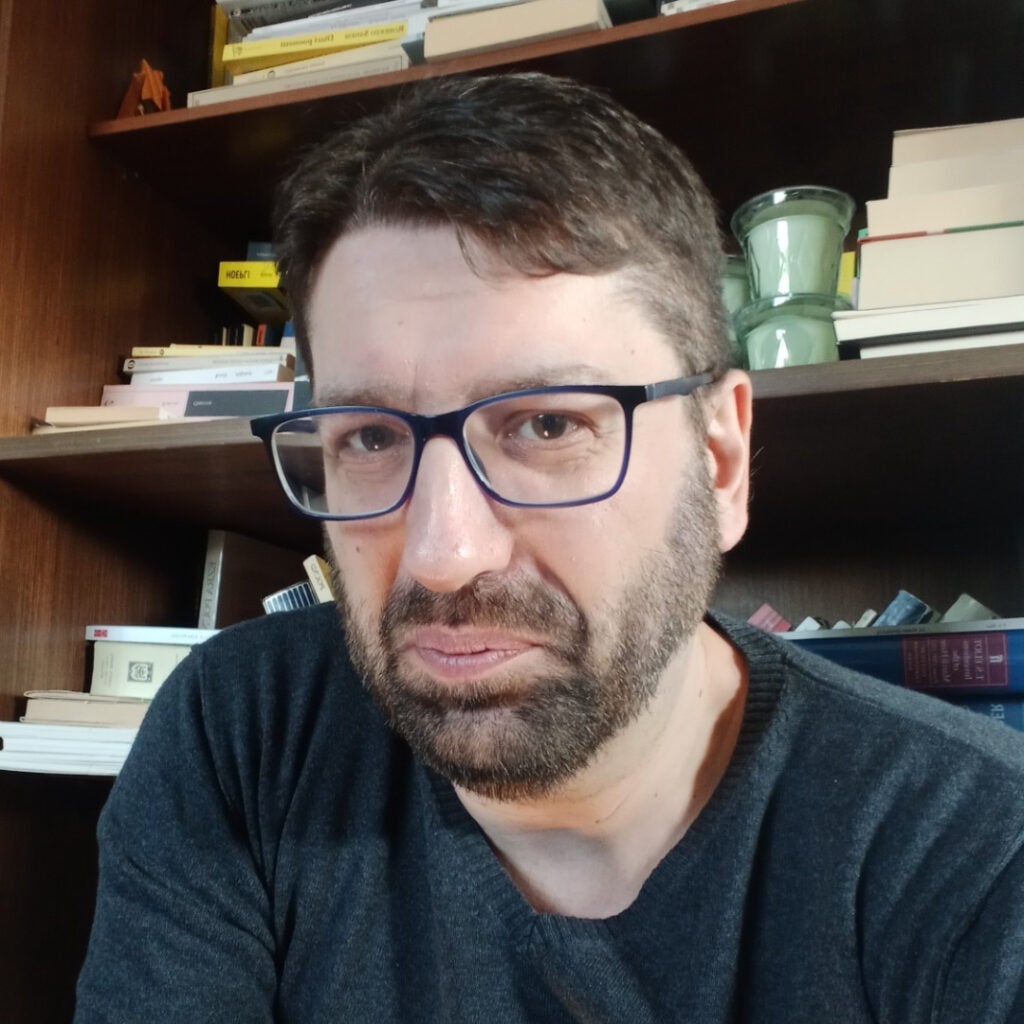 Daniele Gigli
Daniele Gigli, from Torino, is an archivist, documentalist and writer in verse. He has published four books of poetry – including Fuoco unanime (Unanimous Fire, 2015) and Di odore e di generazione (Of Smell and Generation, 2019) – and the monograph T.S. Eliot: Nel fuoco del conoscere (In the fire of knowing, 2021).
---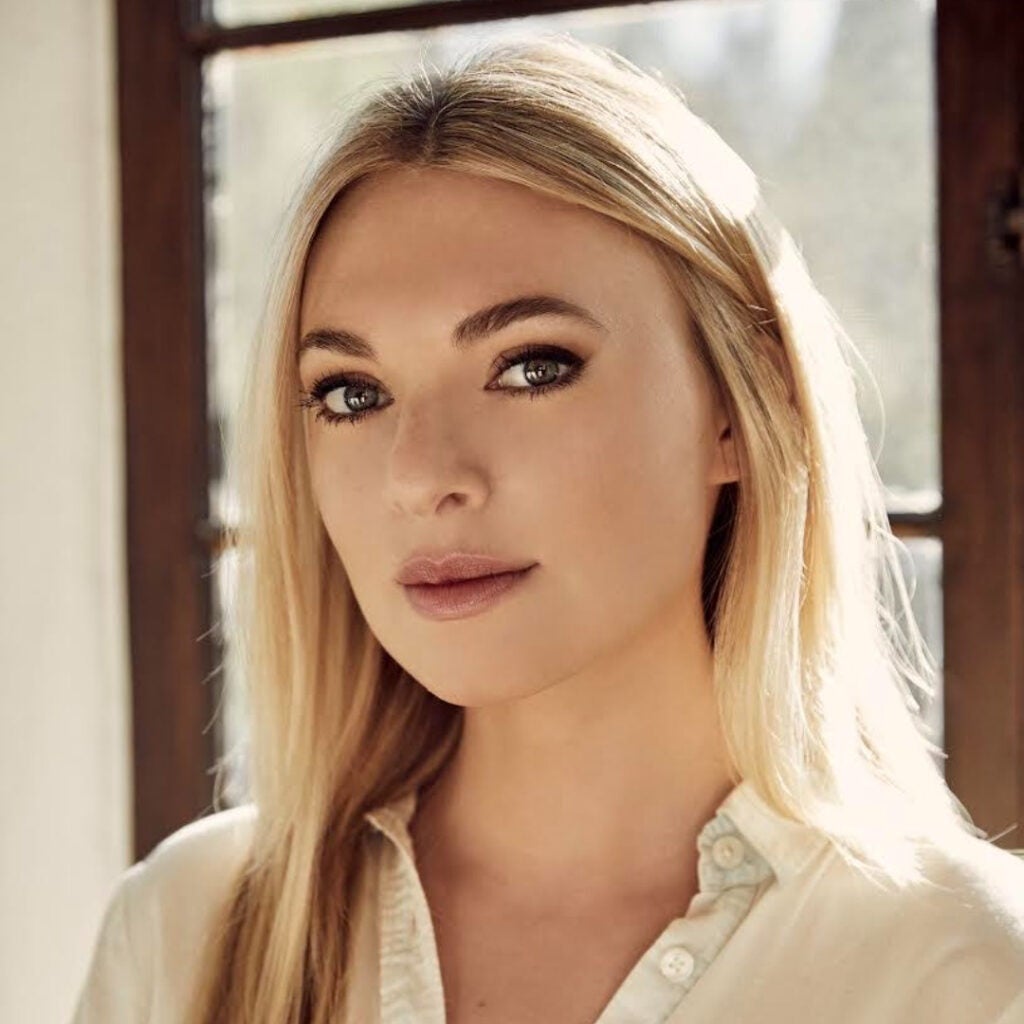 Tess Gunty
Tess Gunty is the author of the National Book Award Winning debut novel The Rabbit Hutch (Alfred A. Knopf, 2022). She's the winner of the Barnes & Noble Discover Prize and the Waterstones Debut Fiction Prize, and holds an MFA in Creative Writing from NYU, where she was a Lillian Vernon Fellow. Her writing has appeared or is forthcoming in Joyland, The Iowa Review, The Los Angeles Review of Books, Flash, No Tokens, and elsewhere. It has also been performed on NPR. In addition to writing fiction and nonfiction, she works as a researcher and editor. Her second novel, Honeydew, will be published by Knopf in 2025. She lives in Los Angeles.
---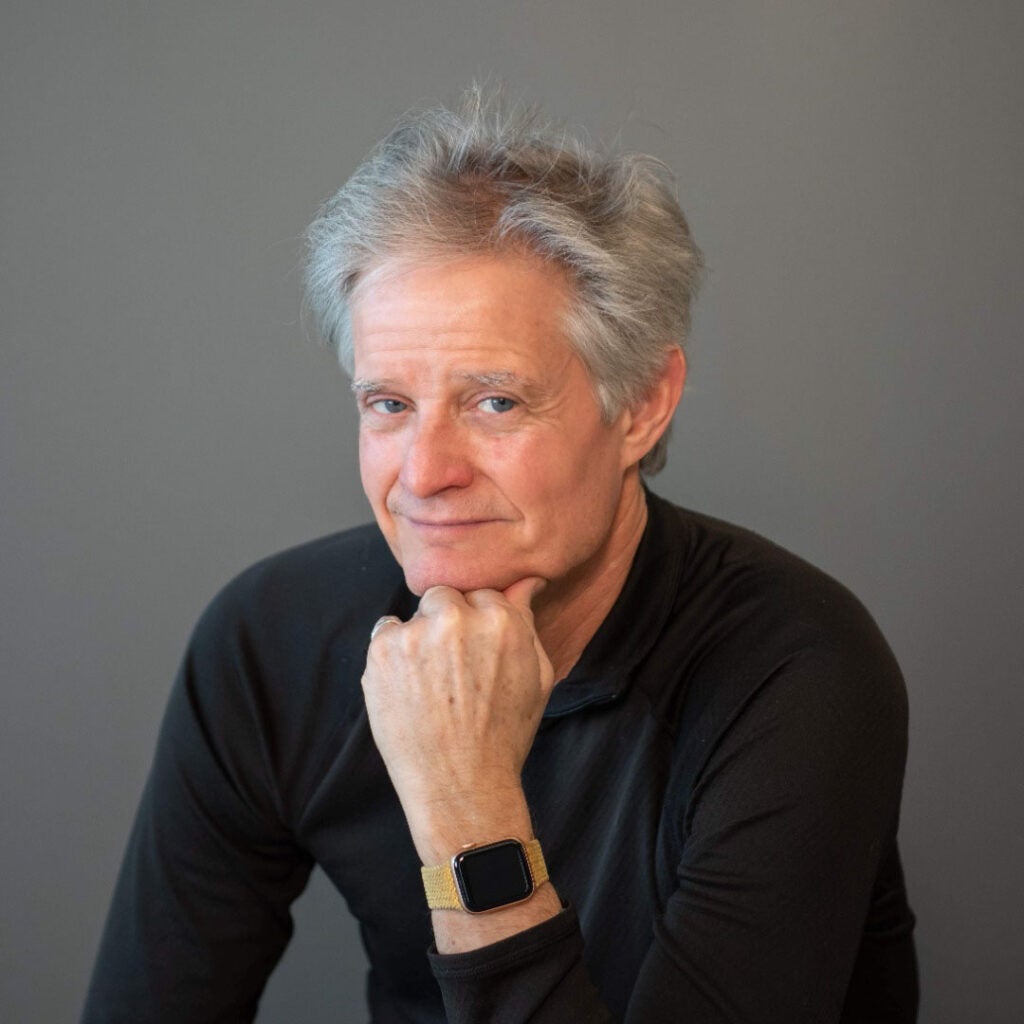 Ted Hardin
Ted Hardin is an Associate Professor at Columbia College Chicago. He is a filmmaker and director of photography whose work has been featured on the BBC and New York Times sites. He has worked for German television and been awarded Fulbrights to study German language and film history. He has worked at the Wexner Center for the Arts, Banff Centre for the Arts in Canada, and owns a production company with Elizabeth Coffman.
---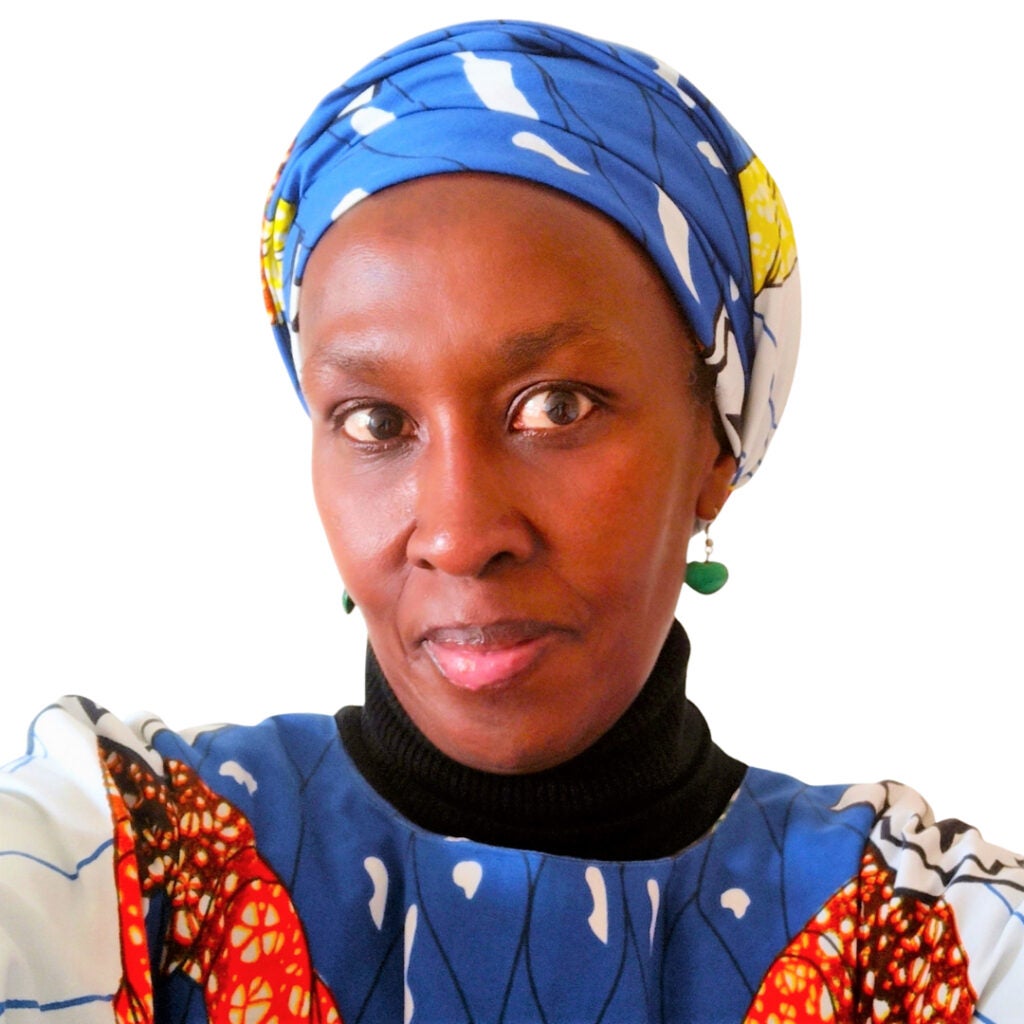 Antoinette Kankindi
Dr. Antoinette K. Kankindi is Senior Lecturer teaching ethics and social political foundations of law in the law school at Strathmore University, Kenya. She is also a research fellow leading the Integrity Program with a focus on mainstreaming youth and women participation in community development and public life. Dr. Kankindi has published studies on the relationship between ethics and politics. Other research interests include political legitimacy, historical and new interpretations of the republican and liberal democracy traditions, as well as their impact on African ideals, values and institutions.
---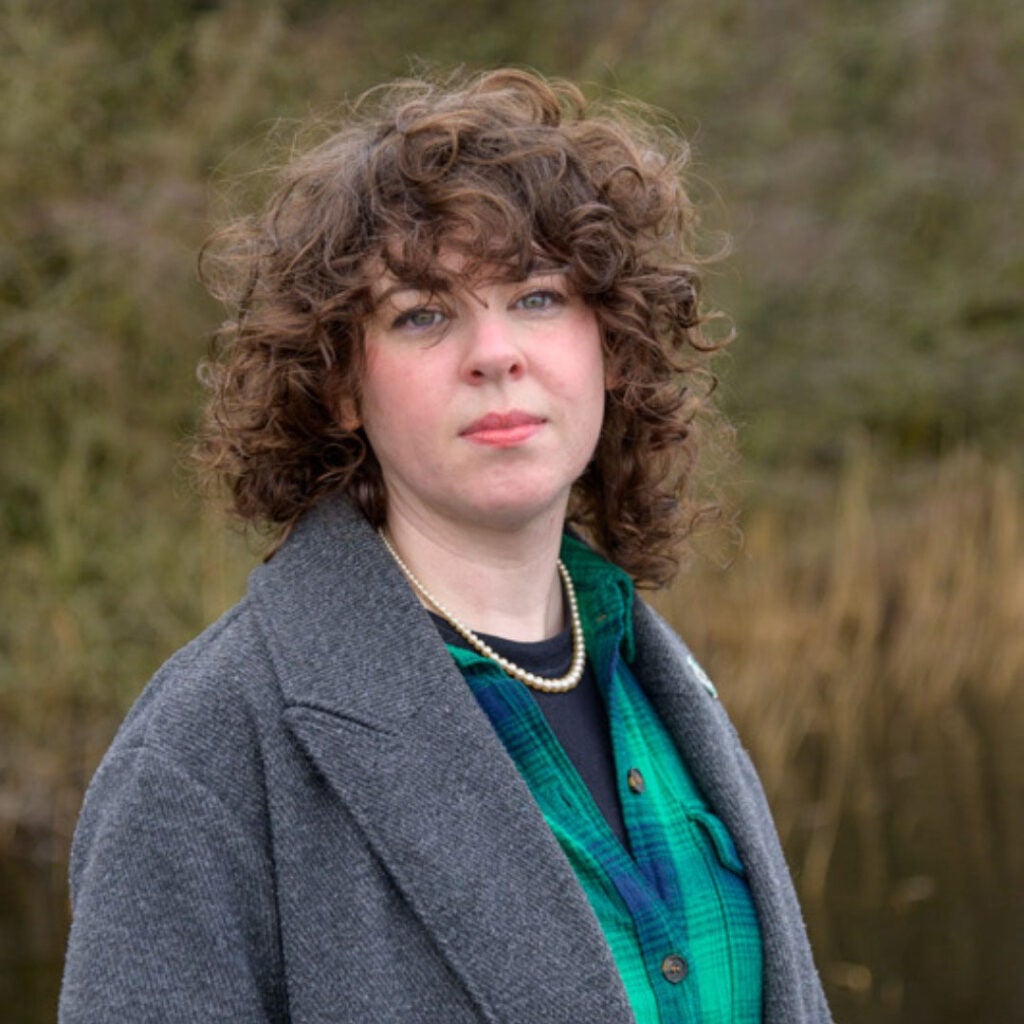 Róisín Kelly
Róisín Kelly is an Irish writer who was born in west Belfast and raised in the rural county of Leitrim just south of the border with Northern Ireland. After a year as a handweaver on a remote island in Mayo and a Masters in Writing at National University of Ireland, Galway, she now calls Cork City home. Following the publication of her first full book of poetry, Mercy (Bloodaxe Books 2020), she was awarded a Literature Bursary by the Arts Council of Ireland to write her second collection. She is also writing a novel.
---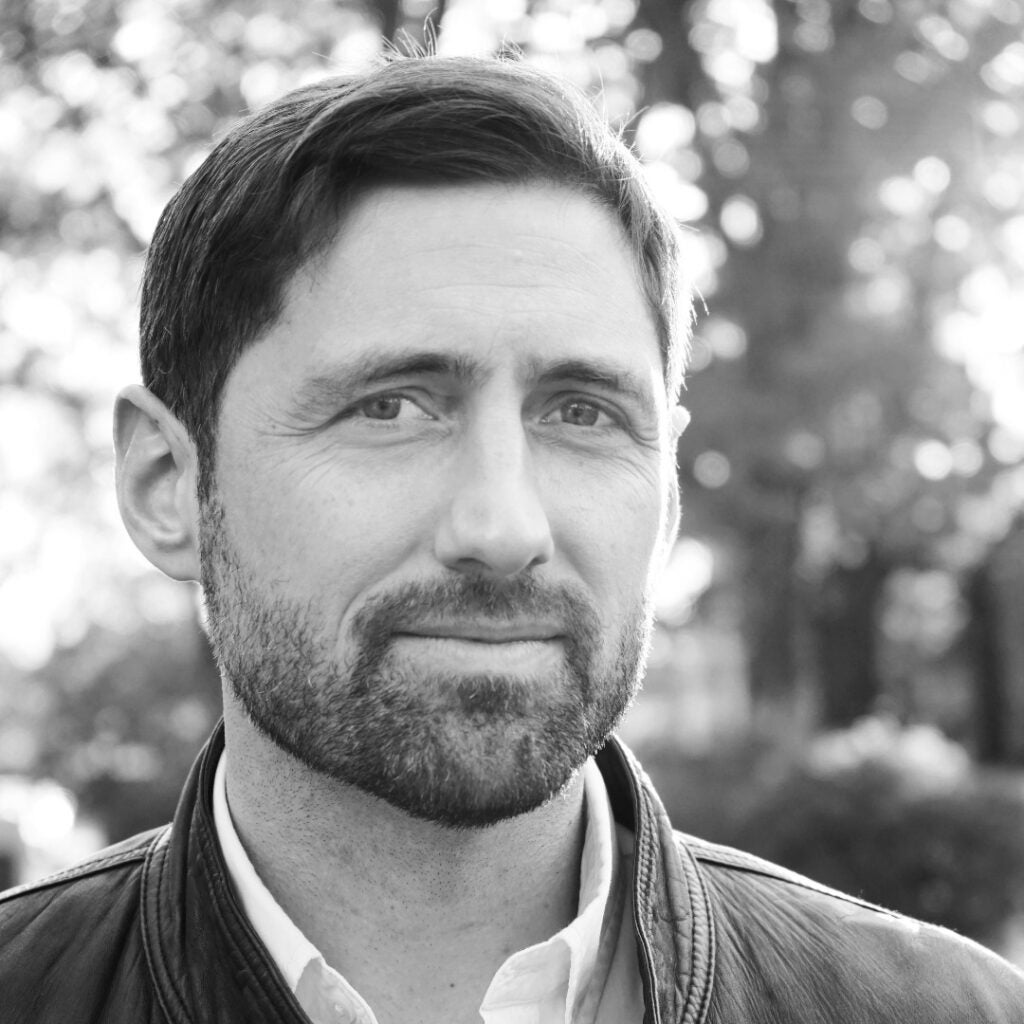 Phil Klay
Phil Klay is an author and Marine Corps veteran of the Iraq War. His short story collection Redeployment won the 2014 National Book Award for Fiction and his novel Missionaries was listed by TheWall Street Journal and by former President Barack Obama's as one of the best books of the year. His writing has appeared in The New York Times, The Washington Post, The Atlantic, and The New Yorker. He currently teaches at Fairfield University.
---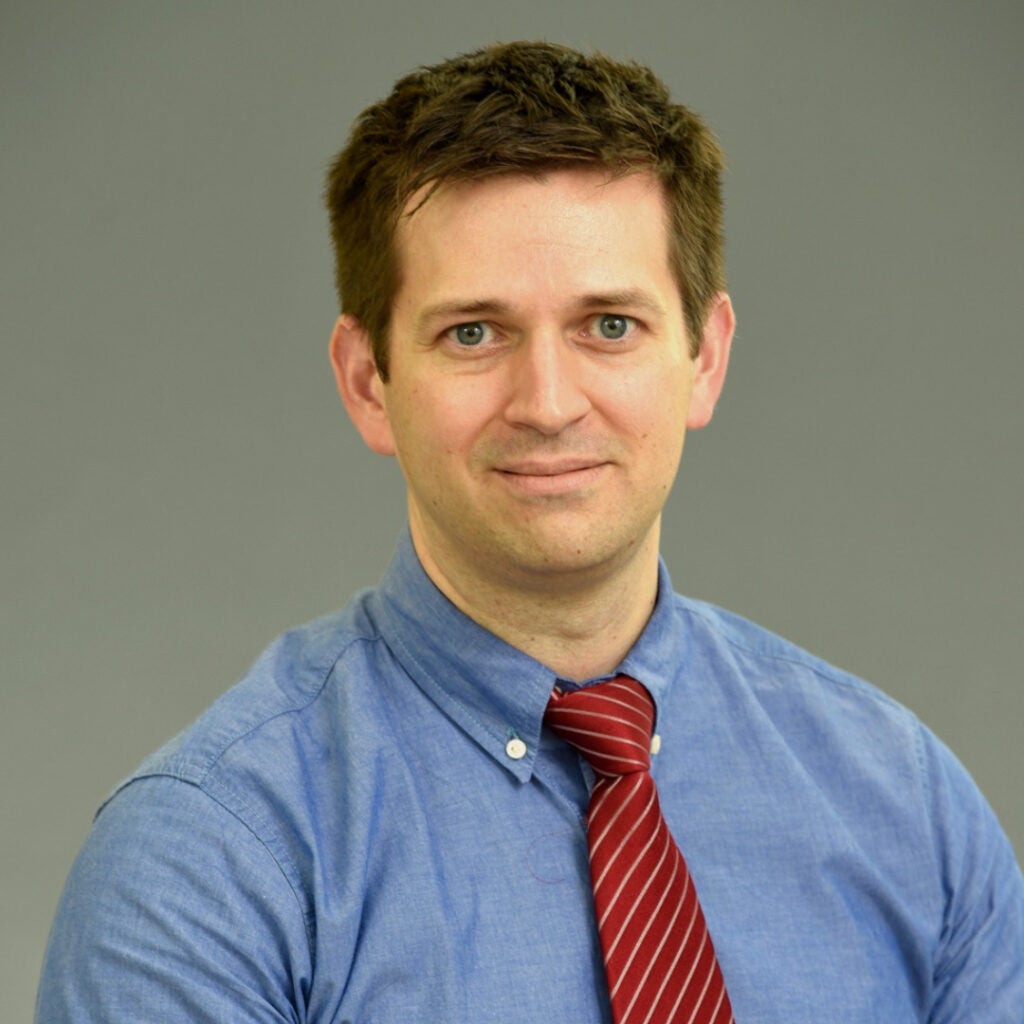 Brent Little
Brent Little is an Associate Professor in the Department of Catholic Studies at Sacred Heart University (Fairfield, CT). Recent articles have appeared in Literature and Theology, Horizons, and Religion and Literature. His forthcoming book, Acts of Faith and Imagination: Theological Patterns in Catholic Fiction, will be published by Catholic University of America Press in 2023.
---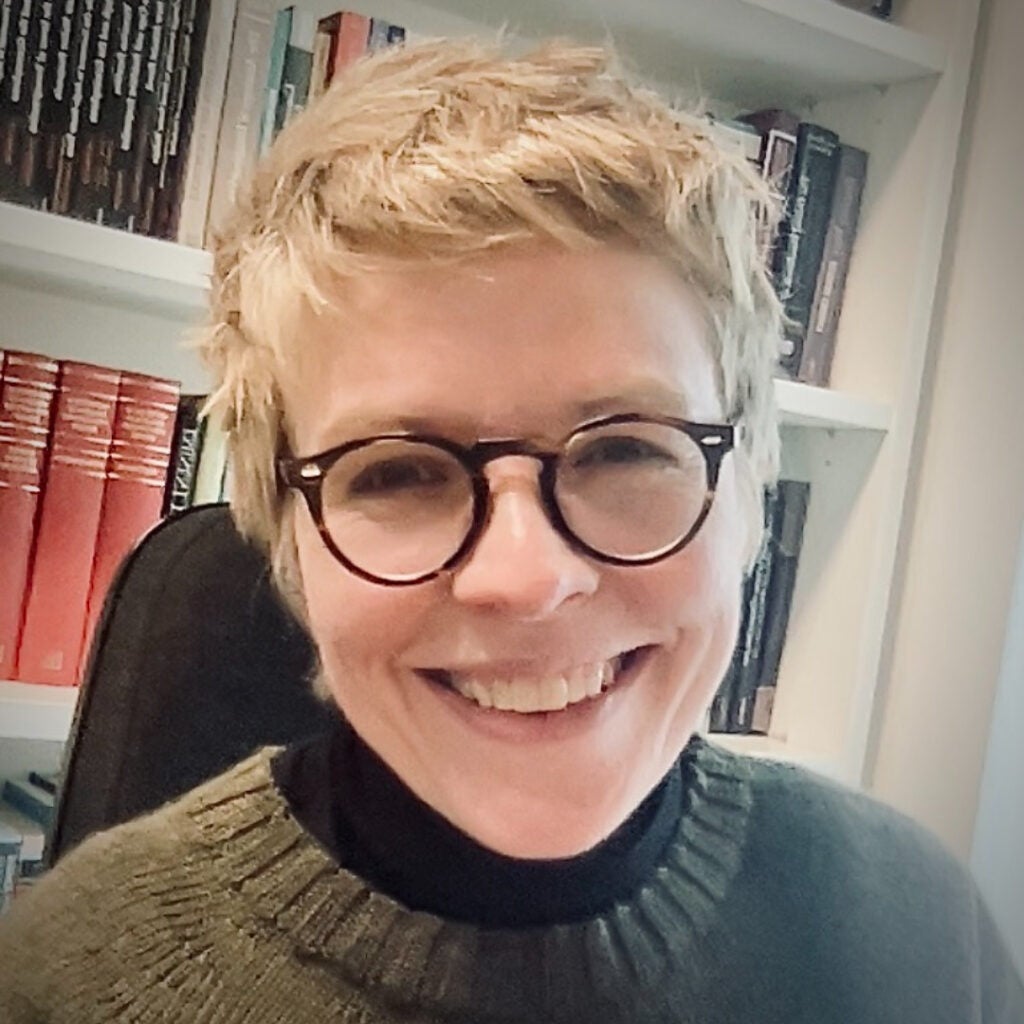 Emma Mason
Emma Mason is Professor and Chair of English and Comparative Literary Studies at the University of Warwick, UK. Her research is focused on Catholic poetry and poetics, especially in relation to the experience of faith and kenosis. Her publications include Christina Rossetti: Poetry, Ecology, Faith (2018), Elizabeth Jennings: The Collected Poems (2012). The Oxford Handbook to the Reception History of the Bible (co-editor, 2011), and The Blackwell Companion to the Bible in English Literature (co-editor, 2009). With Mark Knight, she is general editor of the Bloomsbury series, 'New Directions in Religion and Literature'.
---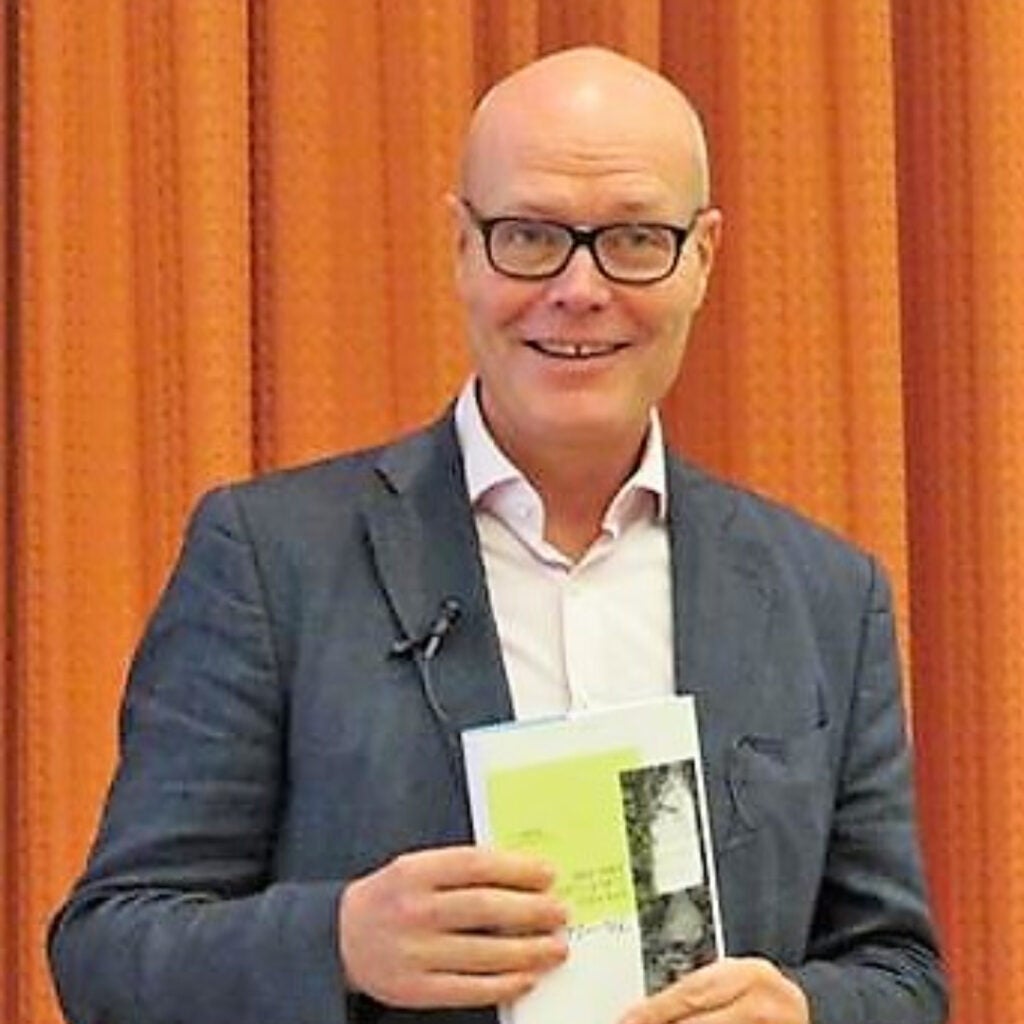 John McCourt
John McCourt is Rector of the University of Macerata and professor of English literature. He is President of the International James Joyce Foundation. He is the author of many books and articles on James Joyce and on 19th– and 20th– century Irish literature including Consuming Joyce 100 Years of Ulysses in Ireland (Bloomsbury 2022), Ulisse Guida alla Lettura (Carocci, 2021) and The Years of Bloom: Joyce in Trieste 1904 – 1920 (2000). In 2009 his edited collection, James Joyce in Context, was published by Cambridge University Press. In the same year he published Questioni Biografiche: Le Tante Vite di Yeats and Joyce (Bulzoni). This was followed by Roll Away the Reel World: James Joyce and Cinema (Cork University Press, 2010). In 2015 McCourt published Writing the Frontier Anthony Trollope between Britain and Ireland (Oxford University Press).
---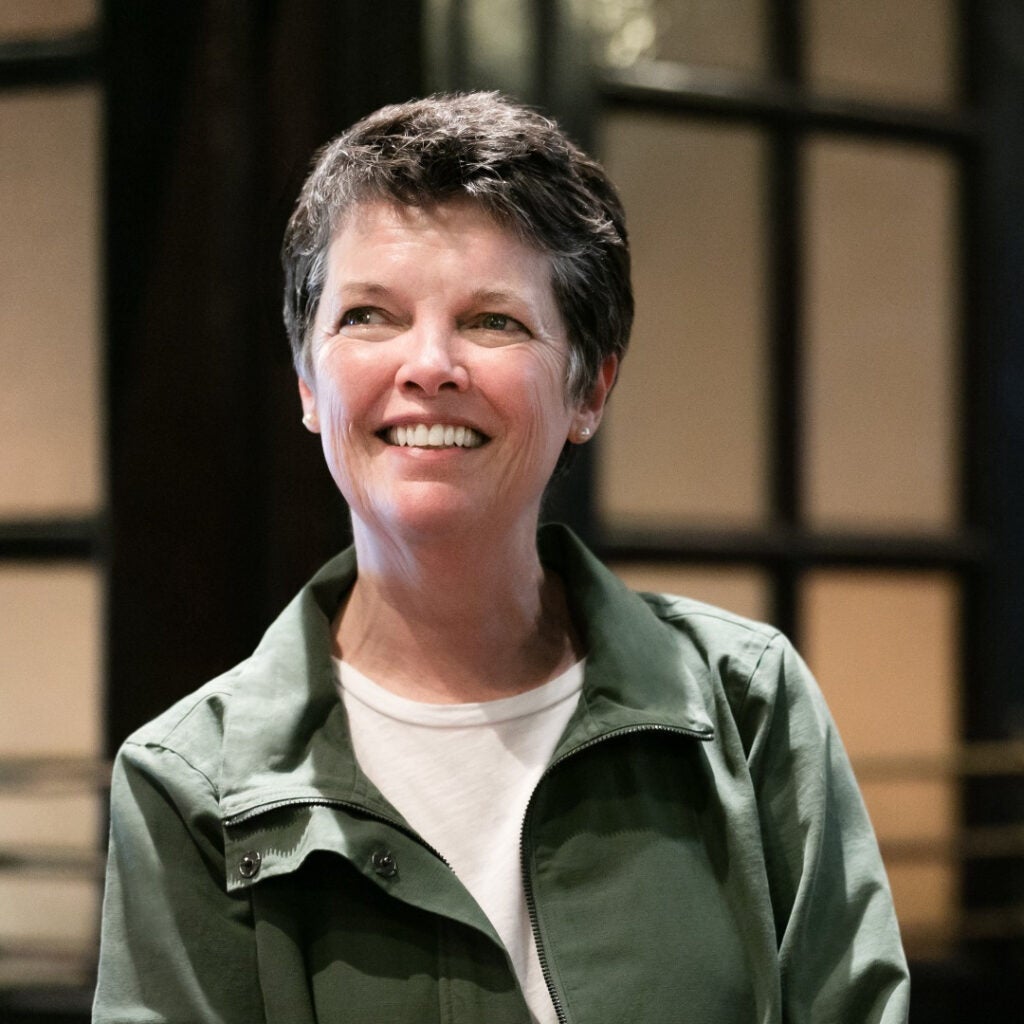 Alice McDermott
Alice McDermott's ninth novel, Absolution, will be published by Farrar, Straus & Giroux in November. Her eighth novel, The Ninth Hour, was a finalist for the National Book Critics Circle Award and The Kirkus Prize for Fiction. It was also awarded France's Prix Femina for a work in translation. Her seventh novel, Someone, was a New York Times bestseller, a finalist for the Dublin IMPAC Award, the National Book Critics Circle Award, the Patterson Prize for Fiction, and the Dayton Literary Peace Prize. Three of her previous novels, After This, At Weddings and Wakes, and That Night, were finalists for the Pulitzer Prize. Charming Billy won the National Book Award for fiction and was a finalist for the Dublin IMPAC Award. Her stories, essays, and reviews have appeared in The New York Times, The Washington Post, The New Yorker, Harpers, Commonweal and elsewhere.
---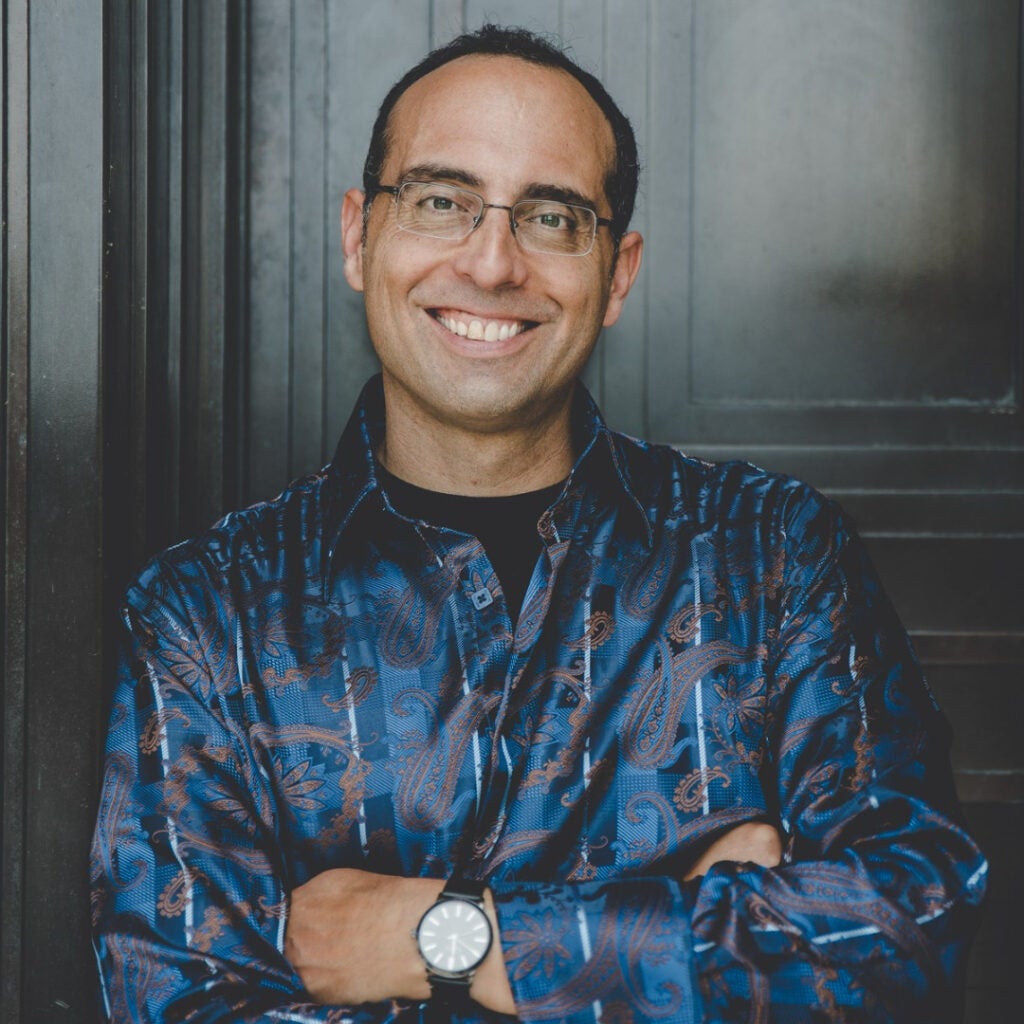 Philip Metres
Philip Metres has written numerous books, including Shrapnel Maps, The Sound of Listening, and Sand Opera. Winner of Guggenheim and Lannan fellowships, alongside three Arab American Book Awards and the Hunt Prize, he is professor of English and director of the Peace, Justice, and Human Rights program at John Carroll University, and faculty at Vermont College of Fine Arts M.F.A. program.
---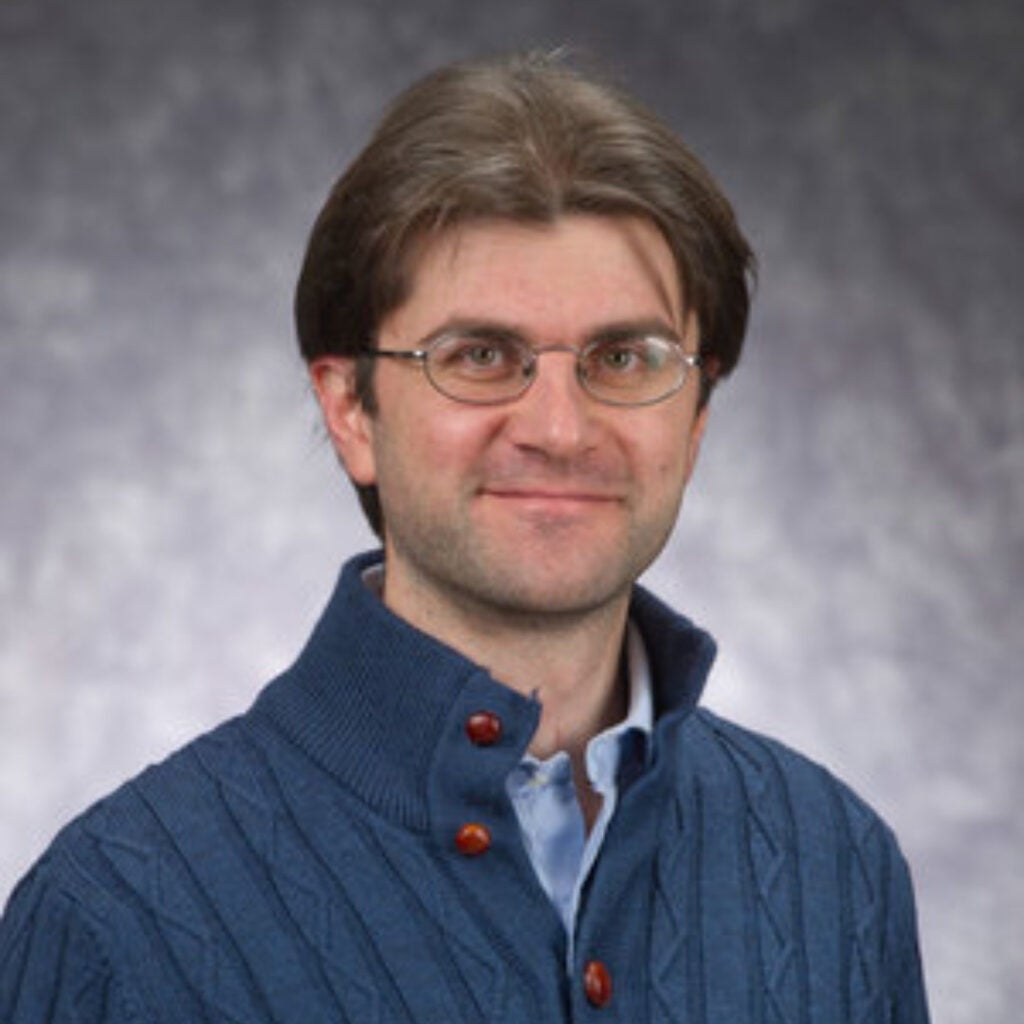 Vittorio Montemaggi
Vittorio Montemaggi is Lecturer in Religion at King's College London. His interests include the relationship between literary and theological reflection, the relationship between language, truth and love, and the interconnections between the question of the relationship between theism and atheism and that of the relationship between tragedy and comedy. His research to date has focused primarily on the works of Dante and Primo Levi, while his comparative interests also entail exploration of the works Augustine, Gregory the Great, Aquinas, Shakespeare, Dostoevsky and Roberto Benigni. Professor Montemaggi is co-editor of Dante's Commedia: Theology as Poetry (2010), and the author of ten essays on Dante's Commedia and on the relationship between Dante's Commedia and the works of Primo Levi and Roberto Benigni. He taught Religion and Literature at the University of Notre Dame from 2009 to 2017.
---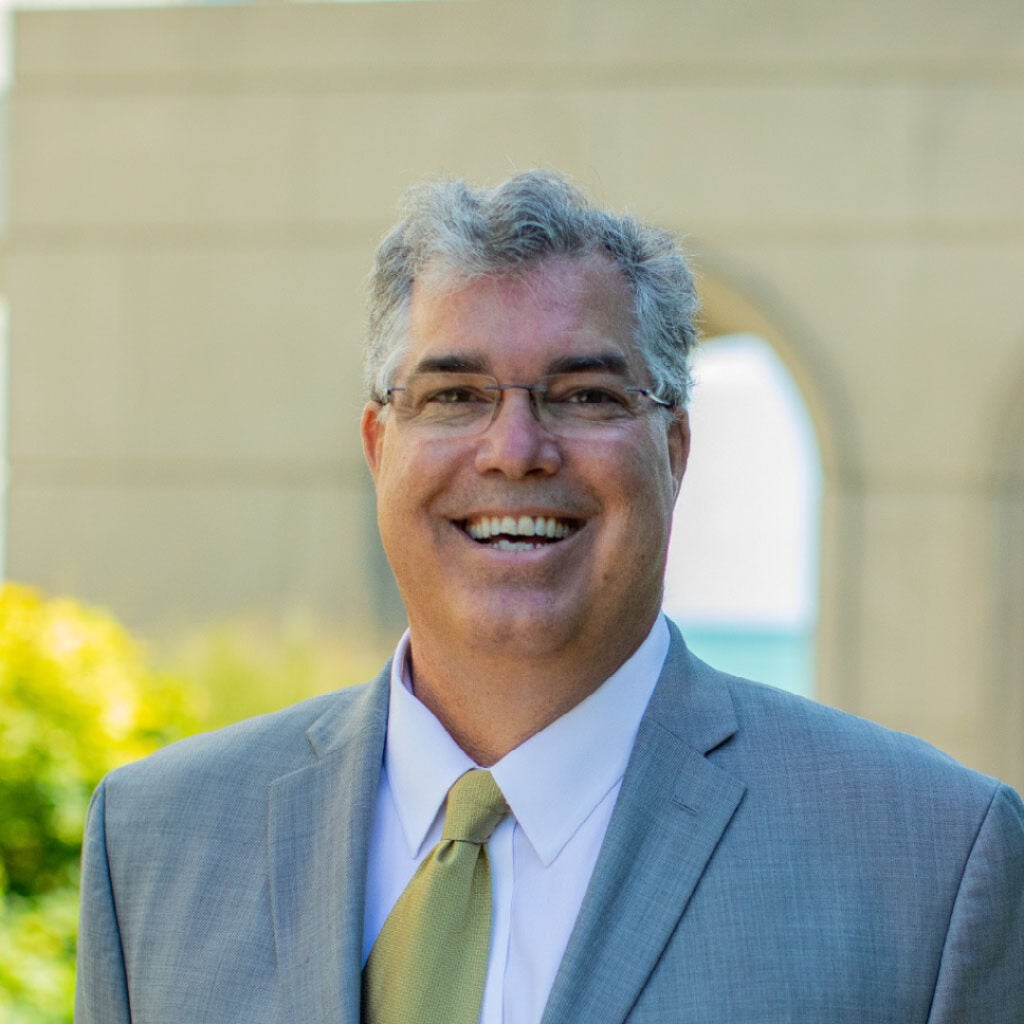 Michael Murphy
Michael P. Murphy is Director of Loyola's Hank Center for the Catholic Intellectual Heritage. His research interests are in Theology and Literature, Sacramental Theology, and the literary/political cultures of Catholicism—but he also thinks and writes about issues in eco-theology, Ignatian pedagogy, and social ethics. Mike's first book, A Theology of Criticism: Balthasar, Postmodernism, and the Catholic Imagination (Oxford 2008), was named a "Distinguished Publication" by the American Academy of Religion. His most recent scholarly work is a co-edited volume (with Melissa Bradshaw), this need to dance/this need to kneel: Denise Levertov and the Poetics of Faith (Wipf and Stock, 2019). He is currently at work on a monograph entitled The Humane Realists: Catholic Fiction, Poetry, and Film 1965-2020.
---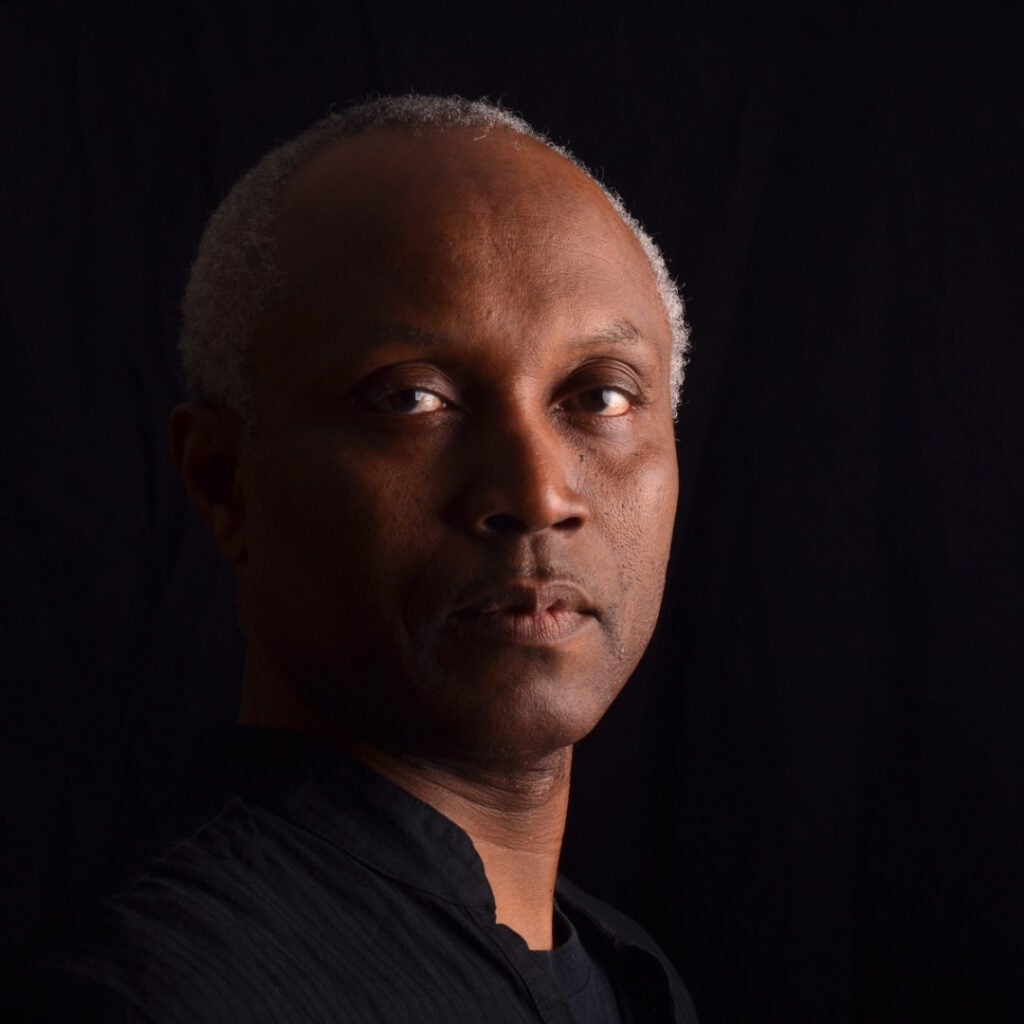 Okey Ndibe
Okey Ndibe is a Nigerian-American writer, the author of two novels, Foreign Gods, Inc. and Arrows of Rain, a memoir, Never Look an American in the Eye, and The Man Lives: A Conversation with Wole Soyinka on Life, Literature and Politics. Ndibe is completing work on a novel titled Memories Lie in Water. He earned MFA and PhD degrees from the University of Massachusetts Amherst and has taught at various universities, including Brown, St. Lawrence, Trinity College, Connecticut College, and the University of Lagos (as a Fulbright scholar).
---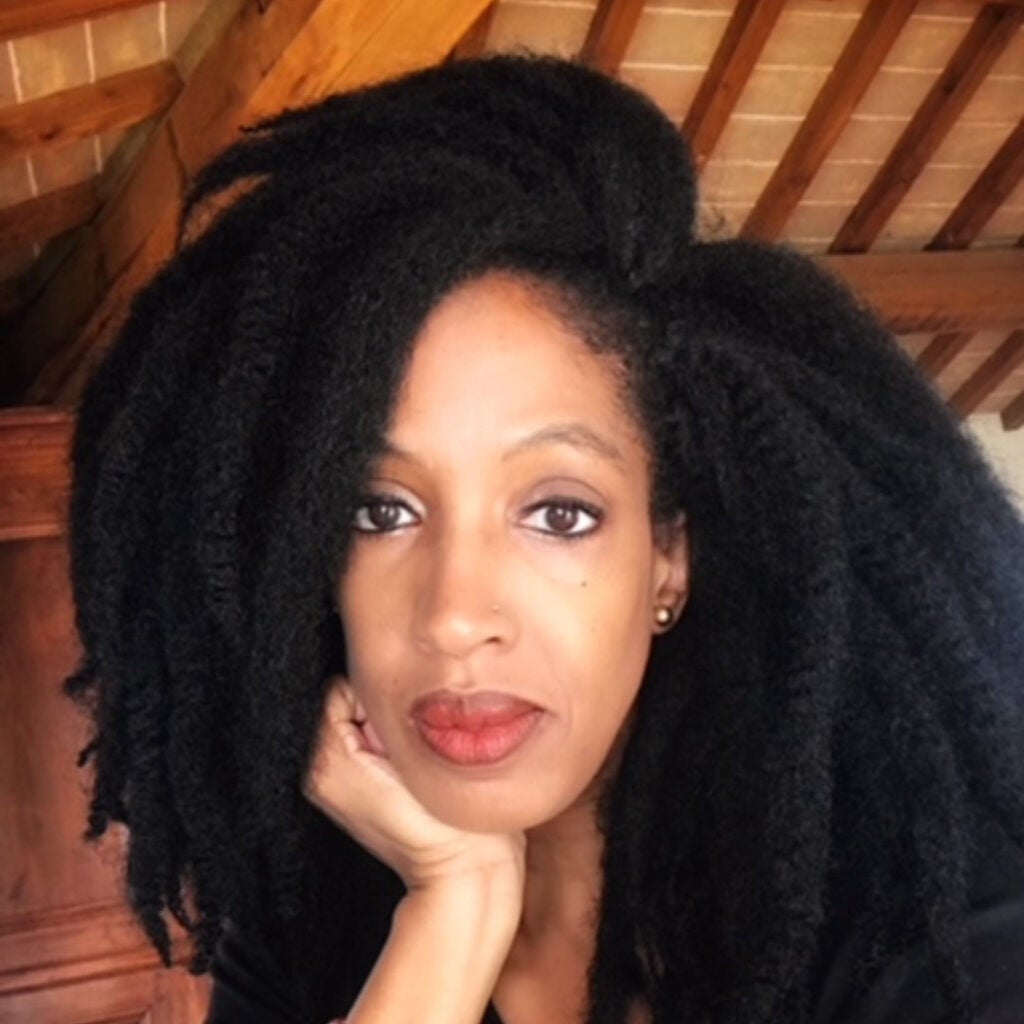 Enuma Okoro
Enuma Okoro is a Nigerian-American writer and cultural curator. Her research and writing interests include the role of the visual arts, and contemplative (eco)-spirituality in the study of the human condition, knowledge theory and praxis, as well as women of the African diaspora and intersectional feminism. Okoro writes a weekly column, "The Art of Life," for The Financial Times Weekend. She also curates public conversations on these topics with artists, writers, culture makers, spiritual practitioners, and thought leaders. She has written and edited four nonfiction books, her poetry and short stories are published in anthologies, and her essays and articles have been featured in The New York Times, The Financial Times, Aeon, Vogue, The Cut, The Atlantic Monthly, Harper's Bazaar US, Artsy, Catapult, NYU Washington Review, The Guardian, The Washington Post, Essence, NPR, ABC's Good Morning America, and other media outlets.
---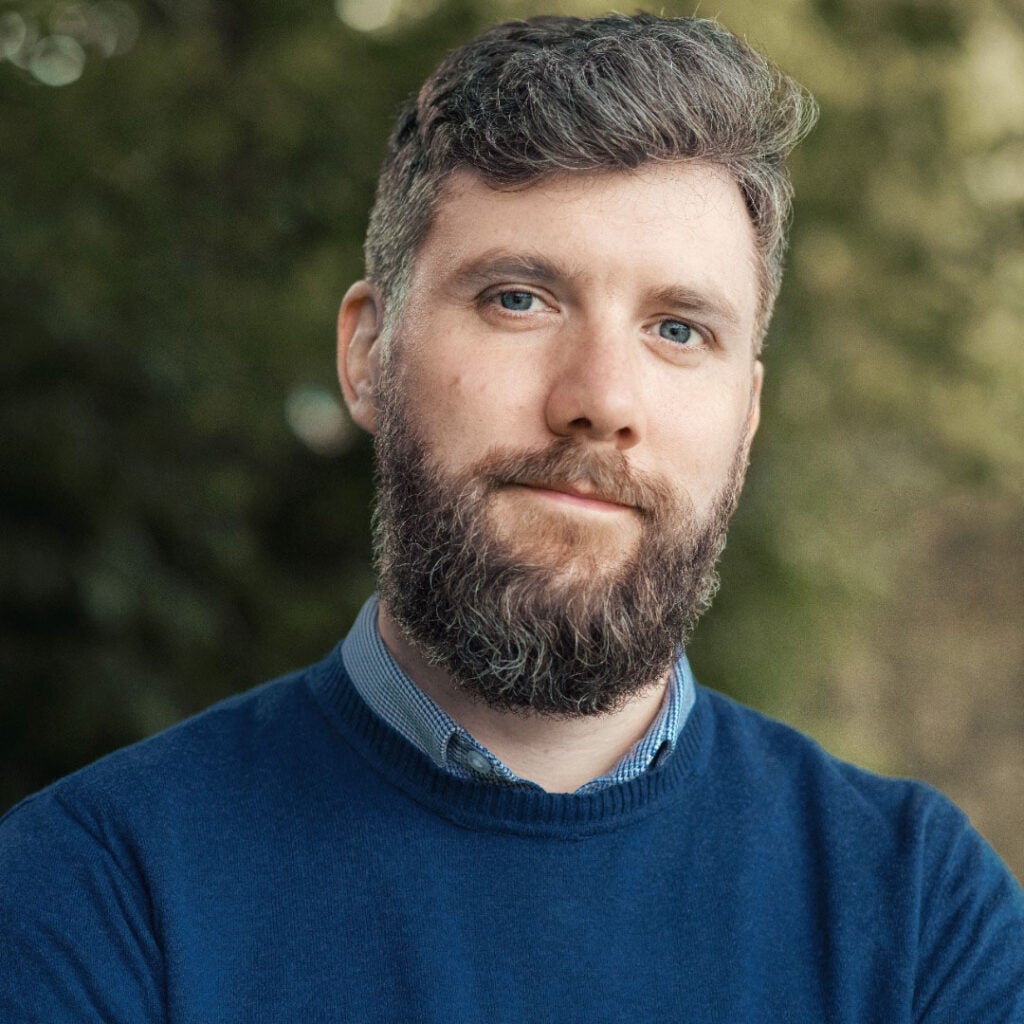 Michael John O'Neill
Michael John O'Neill is a playwright, dramaturg, and screenwriter from the north coast of Ireland. Michael's first play, Akedah, won the Bruntwood Prize Original New Voice Award 2019 and premiered at Hampstead Theatre in 2023. His second play This Is Paradise was presented at Traverse Theatre in the 2022 Edinburgh Festival Fringe and won the Popcorn Writing Award. Both plays are published by Faber. He is working on new stage commissions for the Almeida Theatre in London and the Lyric Theatre in Belfast, and has an original TV show in development with House Productions.
---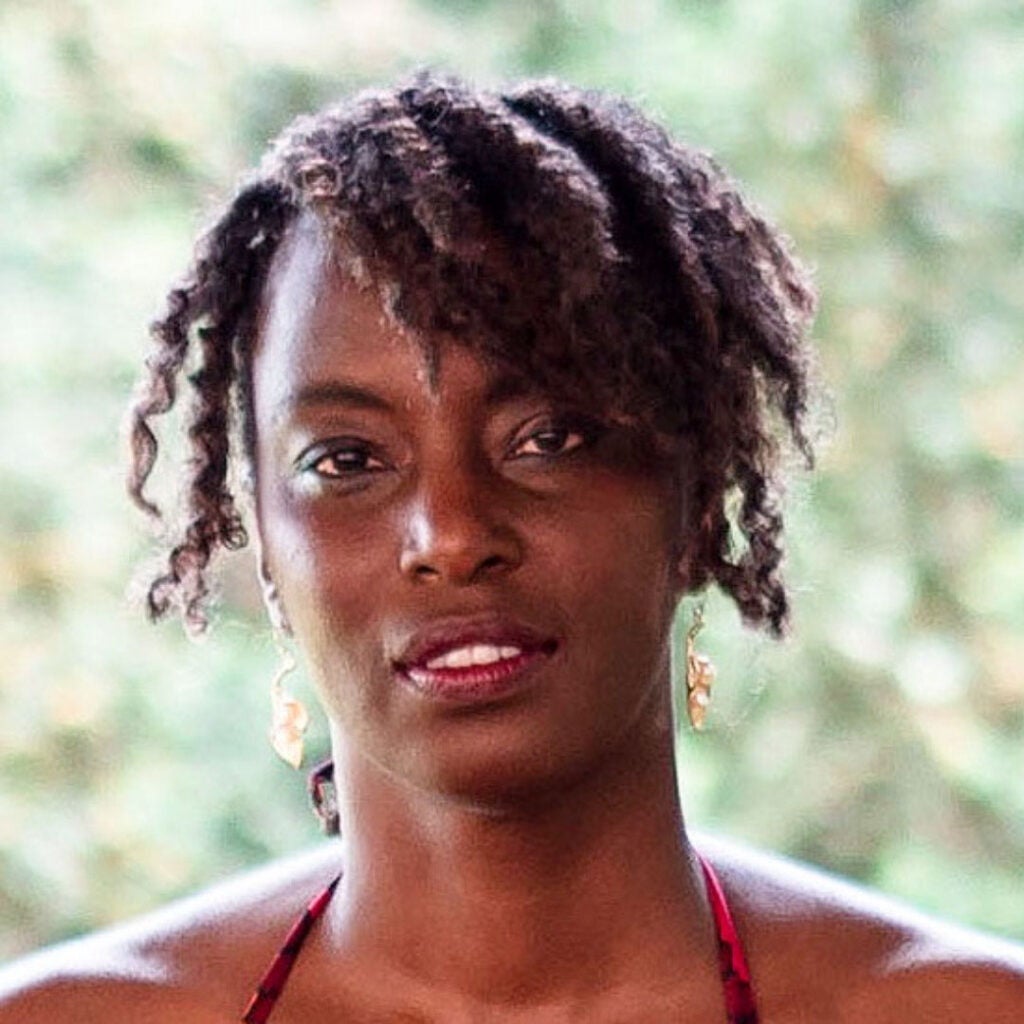 Yvonne Owuor
Kenya-born Yvonne Adhiambo Owuor is a novelist, essayist, and public thinker best known for her critically acclaimed novels, Dust (2014) and The Dragonfly Sea (2019), both translated into several languages, and the novella "Weight of Whispers" (2003) which brought her into literary light. Yvonne is active in the digital arts and environmental sectors, and has worked as a technologist, curriculum developer, and event curator/producer. She was once director of the Zanzibar International Film Festival. She is the co-founder of the Nairobi-based Macondo Literary Festival. Her other works are found in various publications worldwide, including Granta and National Geographic. She explores a gamut of themes including those of witness, desire, belonging, suffering, geopolitics, wilderness, the sea, memory, multipolarity, atonement, African imaginaries and liminality.
---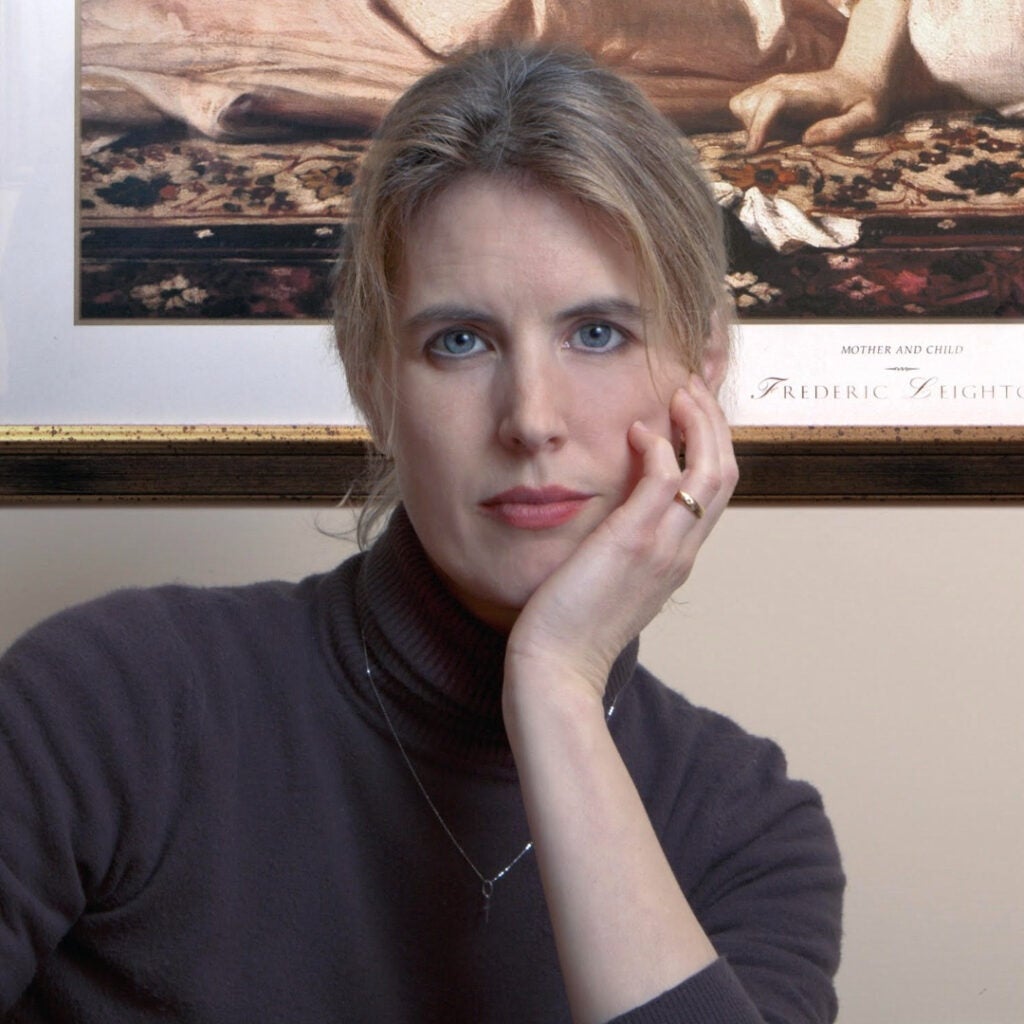 Sally Read
Sally Read is a British poet and memoirist. Her 2016 book "Night's Bright Darkness" recounts her conversion from atheism to the Catholic faith, and her most recent collection of poems, Dawn of this Hunger, focuses on the life of Christ through the eyes of those around him. She is editor of a forthcoming anthology of great Catholic poetry from Word on Fire, and is writing a memoir about her quest for the true significance of the Virgin Mary.
---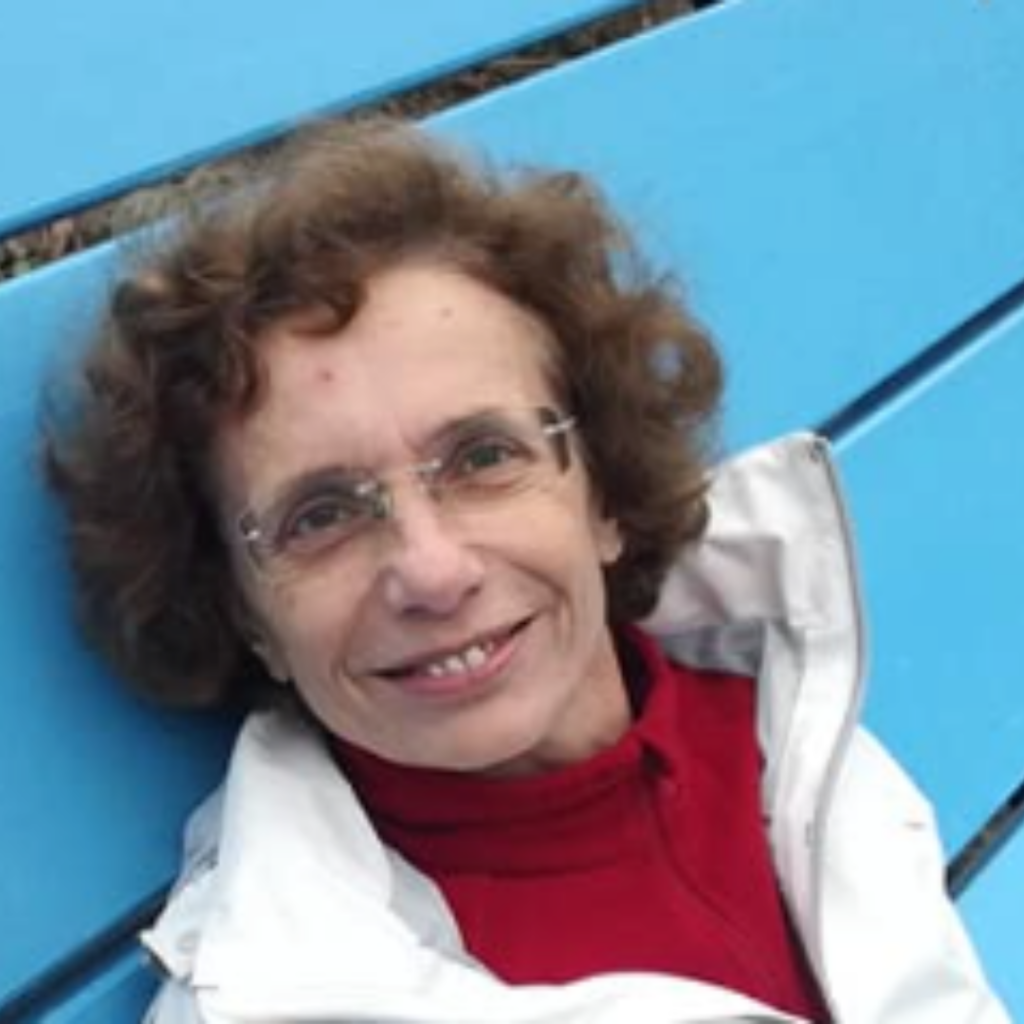 Fernanda Rossini
Fernanda Rossini studied foreign languages and literature at the Brescia campus of l'Università Cattolica del Sacro Cuore, and education at the Politecnico di Milano and l'Università Tor Vergata in Rome. She is an English language specialist teacher, essayist and translator. She completed her PhD on the American writer Flannery O'Connor at the Department of American Studies of the Ludwig-Maximilian University in Munich, which resulted in the first Italian language biography of the writer: Flannery O'Connor Vita, opere, incontri (2020)
---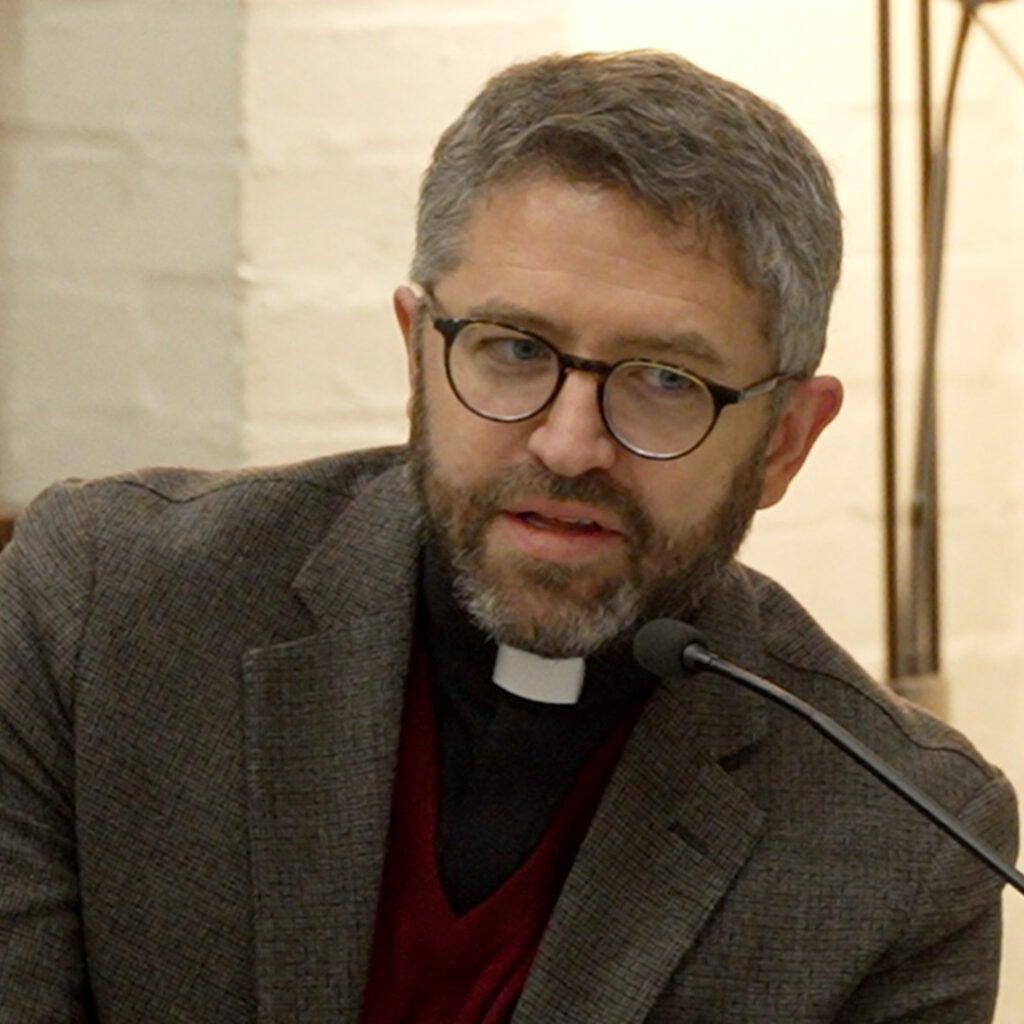 Joseph Simmons, S.J.
Fr. Joe Simmons is a Jesuit priest in a postdoctoral fellowship in English at the Berkley Center of Religion, Peace, and World Affairs at Georgetown University. Joe's licentiate in sacred theology (STL) thesis on theology and literature, "Via Literaria: Marilynne Robinson's Theology Through a Literary Imagination," explored the convergence of literary and Christian imaginations, is available online. Joe completed his doctorate at Campion Hall, Oxford under the supervision of Graham Ward (the Regius Professor of Divinity at Christ Church). His dissertation, "Attunements to Grace in the Fiction of VIrginia Woolf and Marilynne Robinson" explores the theological underpinnings of atheist/theist literature. Joe's academic interests include phenomenology of attention, literary theory, and writers "bothered by God". Those writers include Julian Barnes, James Wood, Saki, St. Augustine, and Annie Dillard.
---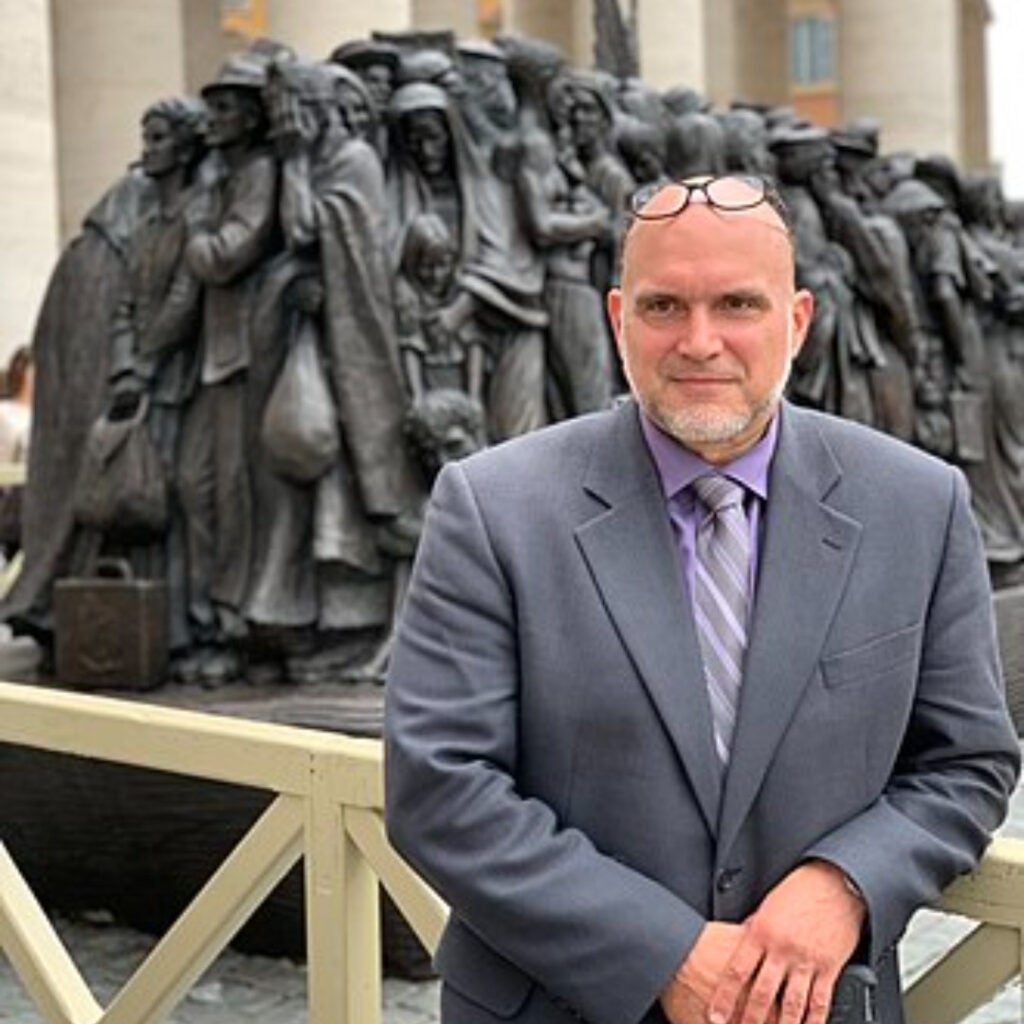 Timothy Schmalz
For over 25 years, Timothy Schmalz has been sculpting large scale sculptures. He is a figurative artist with his pieces installed worldwide. Some of his most reputed pieces are installed in historical churches in Rome, London, and at the Vatican. Timothy describes his most important work as visual translations of the Bible. Although most of his work is based upon a spiritual theme, he also creates large, complex public sculptures in bronze. Some of these include monuments that honor veterans and firefighters. Timothy strives to create epic artwork that connects with viewers through design and details that not only touch the viewer on an emotional level, but also allow them to feel somewhat a 'part' of the piece. "I am devoted to creating artwork that glorifies Christ. The reason for this devotion, apart from my Christian beliefs, is that an artist needs an epic subject to create epic art. I describe my sculptures as being visual prayers."
---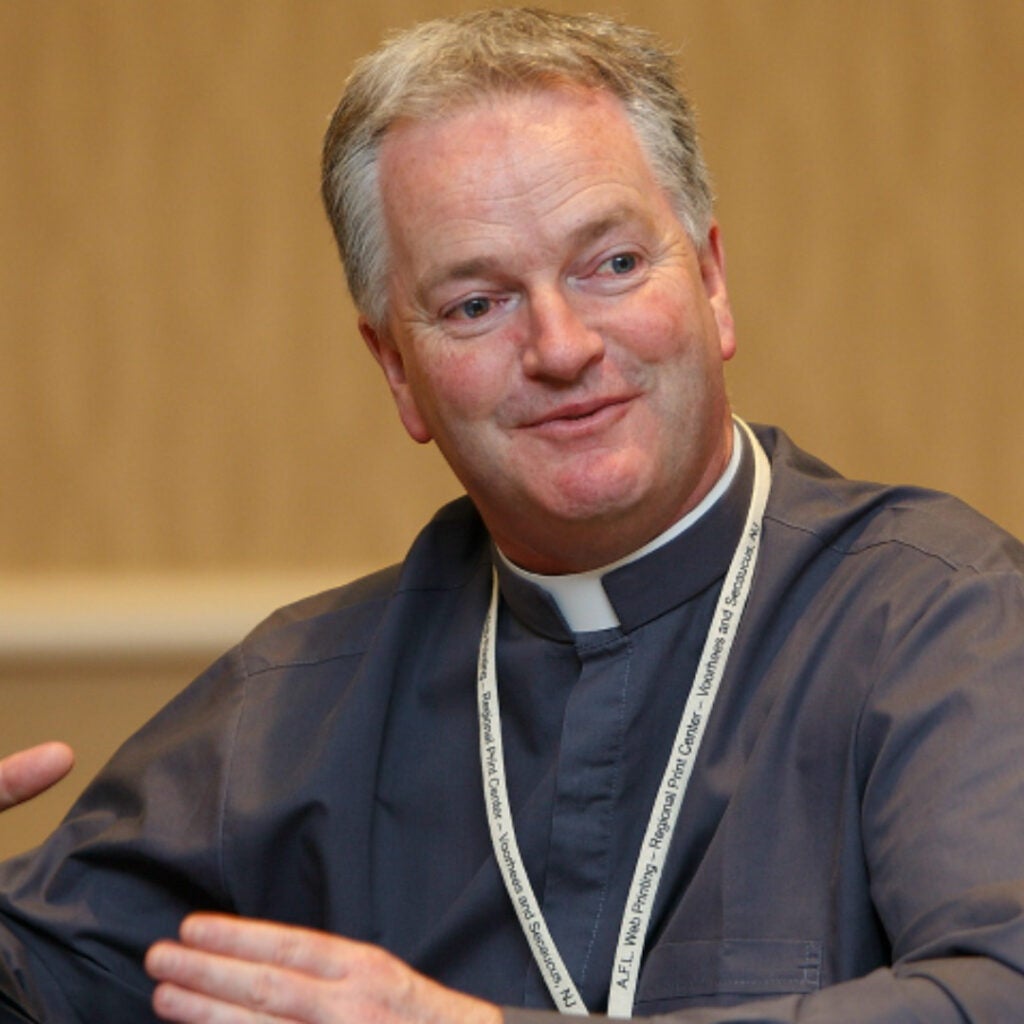 Bishop Paul Tighe
Bishop Paul Tighe was born in 1958 and grew up in Navan and Sligo, graduating from University College Dublin in 1979 with a degree in Civil Law. Having studied for the priesthood at Holy Cross College, Dublin and at the Pontifical Irish College in Rome, he was ordained a priest of the Dublin Diocese in 1983. His first appointment was as parish chaplain and teacher in Ballyfermot. Subsequently, he studied Moral Theology at the Pontifical Gregorian University and in 1990 was appointed as a Lecturer in Moral Theology at the Mater Dei Institute of Education in Dublin and at Holy Cross College. He was appointed head of the Theology department in 2000. In 2004, he was named as Director of the Communications Office of Dublin Diocese. In 2005, he established the Office for Public Affairs which aimed to promote the engagement of the Diocese with public institutions and civic society. In November 2007 Pope Benedict XVI announced his appointment as Secretary of the Pontifical Council for Social Communications. He was appointed titular Bishop of Drivastrum and Adjunct Secretary of the Pontifical Council for Culture by Pope Francis on 19 December 2015. Pope Francis nominated him Secretary on 28 October 2017.
---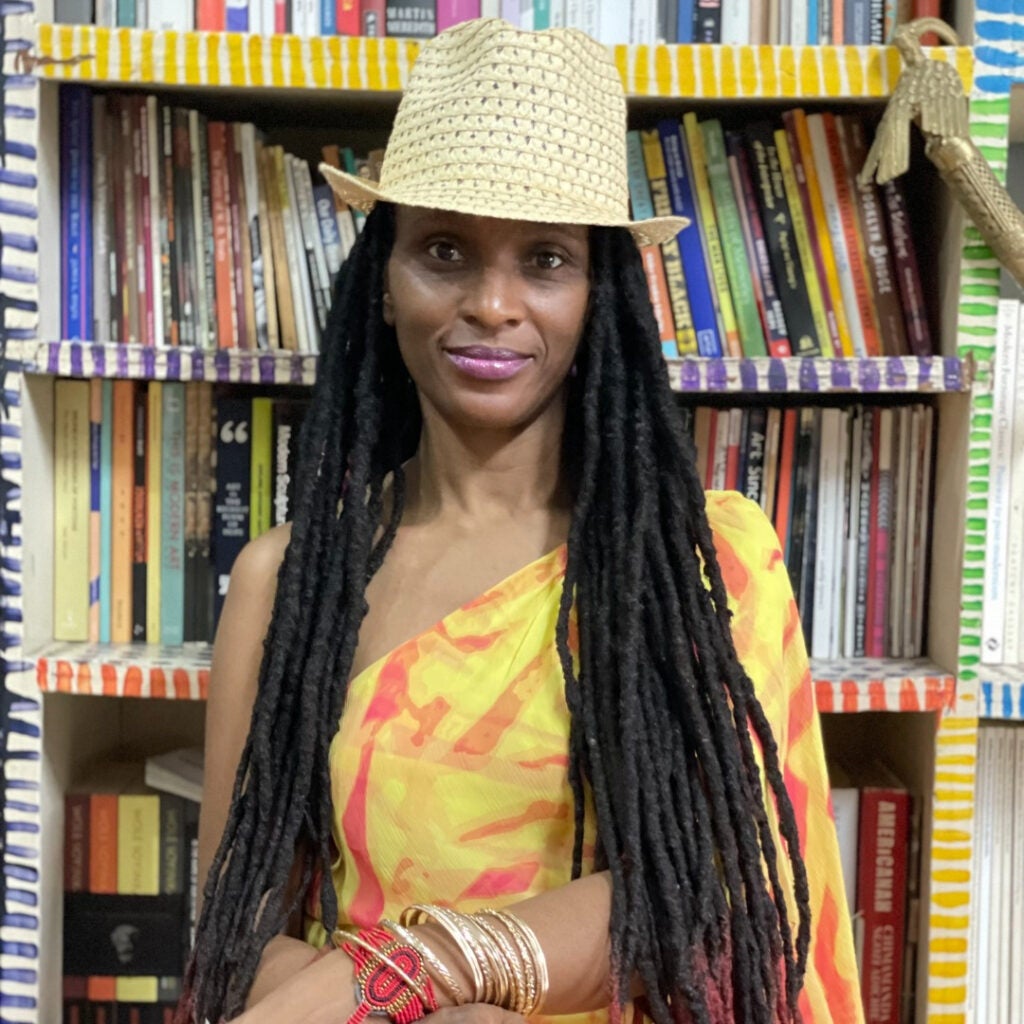 Chika Unigwe
Chika Unigwe is a Nigerian-Belgian writer whose works revolve around feminism, belonging, identity and people at the margins. Unigwe is best known for On Black Sisters Street (2011) and the short story collection, Better Never Than Late (2020). Her newest novel The Middle Daughter (April 2023) is a feminist reimagining of Hades and Persephone, set within a Nigerian family. Unigwe's essays are widely published and have appeared in The New York Times, Guernica, The Guardian (UK) among others. Her work has been translated into Italian, Hebrew, German and Polish. Unigwe is a professor of writing at Georgia College, Milledgeville.