Resources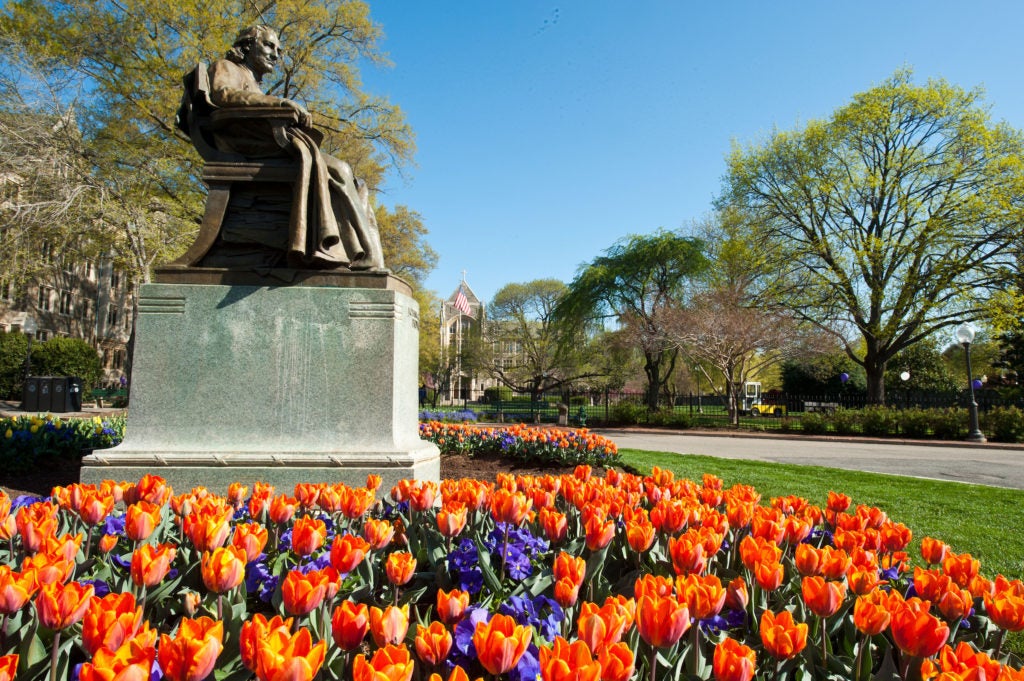 Below are some links to historical and spiritual resources in the Ignatian Tradition.
"Georgetown's Jesuit and Catholic Identity": Georgetown is the oldest Catholic and Jesuit institute of higher learning in the United States. Jesuits have played a significant role in the growth and evolution of Georgetown into a global research university deeply rooted in the Catholic faith. Learn more how Georgetown's Jesuit identity applies to the University's mission.
"The Spiritual Exercise of St. Ignatius Loyola": Georgetown University has brought leading scholars together to share their perspectives on the renewal in the way the Spiritual Exercises of St. Ignatius of Loyola are practiced, culminating in the development of a video series, "The Spiritual Exercises of St. Ignatius Loyola: Renewal & Dynamics."
"The Dynamics of the Spiritual Exercises": Rev. Howard Gray, S.J., delivered a series of ten lectures at Holy Trinity Parish in Washington, D.C. The lectures provide advanced reflection on the classic text of the Exercises for men and women who serve as guides for retreatants undertaking the Spiritual Exercises of St. Ignatius.
Jesuits.org: Learn more about the Society of Jesus and Ignatian Spirituality from the Jesuit Conference.
IgnatianSpirituality.com: IgnatianSpirituality.com offers information on and experiences of Ignatian spirituality from Jesuit and Ignatian sources around the world. IgnatianSpirituality.com serves all audiences—the curious, the knowledgeable, and the expert. IgnatianSpirituality.com is a ministry of the Chicago Province of the Society of Jesus (Jesuits).
Sacred Spaces: Each of Georgetown's campuses offer one or more sacred spaces for worship, reflection, and quiet meditation. More information is available on the the Campus Ministry website.