Staff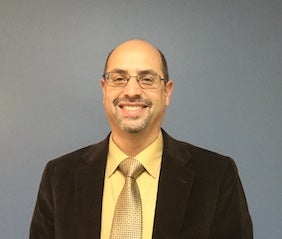 Thomas Chirdo, M.Div, BCC, ACPE Certified Educator, Director, Department of Mission & Pastoral Care, MedStar Georgetown University Hospital has over twenty years of experience managing spiritual care departments and clinical pastoral education programs within hospitals. He holds a Master of Divinity from Washington Theological Union and a Bachelor of Engineering from Stevens Institute of Technology. In his first career, he is proud to have worked as one of the engineers who built the first cellular telephone network in the New York City metropolitan area. He is a board-certified chaplain with the National Association of Catholic Chaplains (NACC), a Certified Educator with the Association for Clinical Pastoral Education, and a certified Diversity and Social Justice Practitioner with the National Training Laboratory, Inc. He currently serves as the Lead Interview Team Educator for the NACC Certification Commission.
---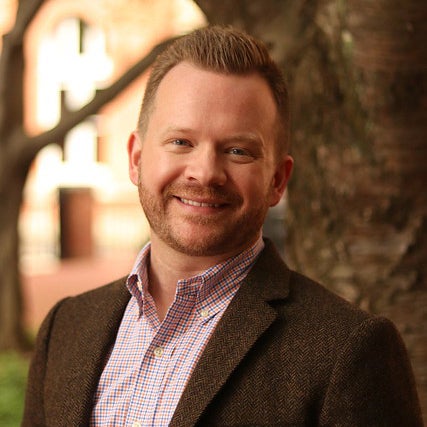 John Crowley-Buck, Ph.D., Special Assistant to the Vice President of Mission and Ministry, joined the Office of Mission and Ministry in 2018. He earned his Ph.D. in Christian Ethics from the Department of Theology at Loyola University Chicago, and his M.A. in Theological Ethics and B.A. in Theology and English from Boston College. He is co-editor of Democracy, Culture, and Catholicism: Voices from Four Continents (Fordham University Press, 2015) and assisted in editing the online environmental science textbook, Healing Earth. In the Office of Mission and Ministry at Georgetown, John supports the work of the Vice President for Mission and Ministry in advancing the Catholic identity, Ignatian heritage and Jesuit mission of Georgetown University.
---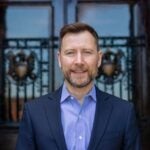 Aaron Johnson, M.Div., MBA, Managing Director, joined the Office of Mission and Ministry in 2007. He oversees campus ministry activities on the main campus and directs the business functions of the Office of Mission & Ministry. Aaron holds an MDiv from Harvard Divinity School focused on early Christianity, an MBA from Georgetown's McDonough School of Business, and a BA in biblical studies from Azusa Pacific University. 
---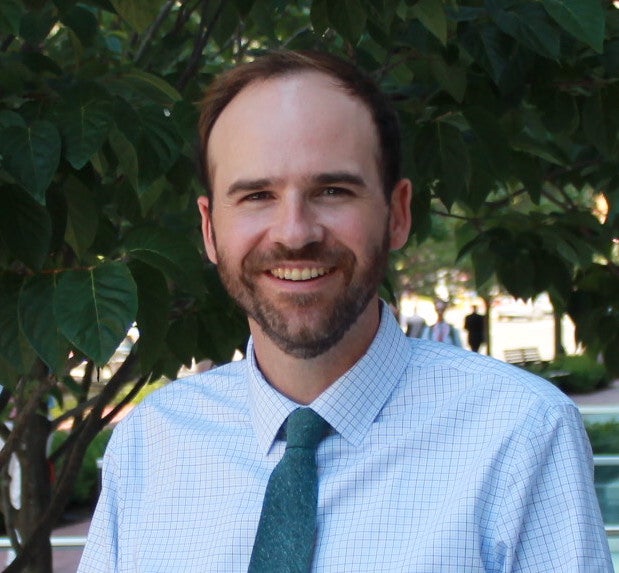 Jamie Kralovec, Associate Director for Mission Integration, School of Continuing Studies, earned a B.A. from the University of Notre Dame, a Master's of Urban Planning from New York University, and a Master's in Christian Spirituality from Fordham University in addition to becoming a spiritual director through the Ignatian Training Program at Holy Trinity Catholic Church. He is completing a Doctor of Ministry from Fordham University. Jamie also serves on the faculty of the Urban & Regional Planning program at SCS. Prior to arriving at Georgetown in 2014, Jamie served on President Obama's White House Council on Strong Cities, Strong Communities.
---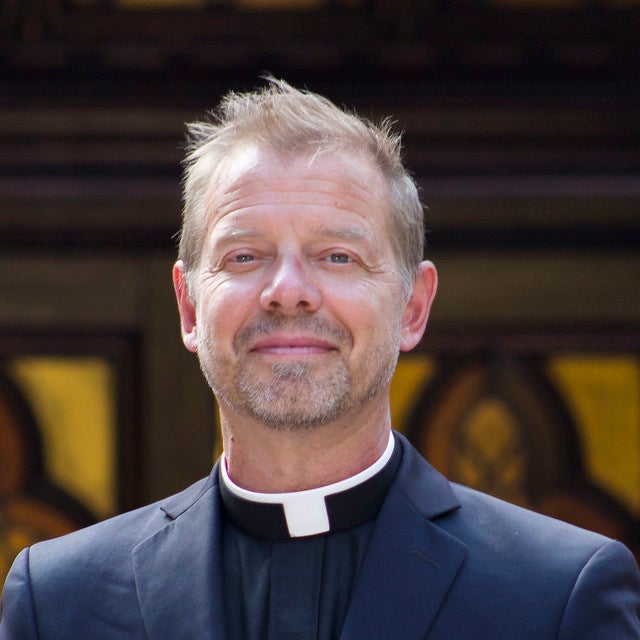 Rev. Gregory Schenden, S.J., Director of Campus Ministry, entered the Jesuits in Syracuse, NY and professed First Vows in 1999. Fr. Greg studied philosophy at Loyola University Chicago while hosting a weekly radio program for Loyola University's radio station, WLUW. As his regency assignment, Fr. Greg returned to Gonzaga College High School to teach English and television communications. Fr. Greg has completed an M.Div. degree at the Jesuit School of Theology in Berkeley, CA. He also currently serves as Roman Catholic Chaplain at Georgetown and provides support to the Living Learning Community entitled the "Spirit of Georgetown Residential Academy."
---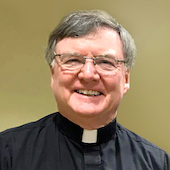 Rev. Jim Shea, S.J., Catholic Chaplain, Medical Center, joined the Georgetown community in August 2021. Before coming to Georgetown, Fr. Shea served as Pastor at St. Peter's Catholic Church in Charlotte, N.C. from 2015-2021, and from 2004-2008 he served as Pastor at Holy Trinity Catholic Church in Washington, D.C. From 2008-2014, Fr. Shea served as the Provincial Superior of the Maryland Province of the Society of Jesus. Fr. Shea is not entirely new to the GUMC community: from 1989-1996 he was Director of the Pastoral Care Department at Georgetown University Hospital, and from 1996-2004 he was Director of Medical Center Ministry at GUMC. Fr. Shea is a member, and Certified Supervisor, of the National Association of Catholic Chaplains (NACC), and a member, and supervisor of clinical pastoral education, for the Association for Clinical Pastoral Education.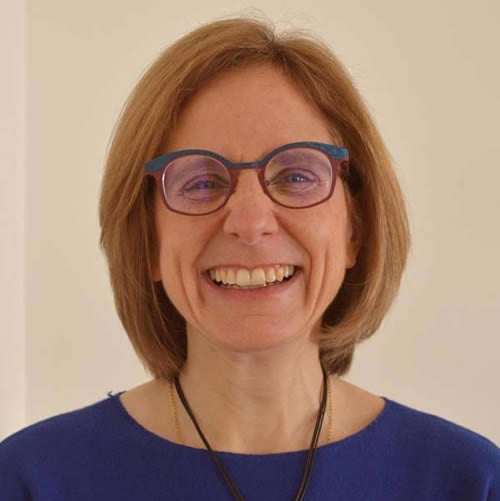 Amy Uelmen, Director of Georgetown Law Mission & Ministry, is a triple Hoya (C'90, L'93, L'16), having completed her doctoral studies with a tort law thesis on the legal and moral obligations of bystanders to an act of violence. She also holds a Master of Arts in Theology from Fordham University. Prior to returning to Georgetown she served as the Director of Fordham's Institute on Religion, Law & Lawyer's Work (2001-2011). A longtime member of the Focolare community, Amy's grassroots work focuses on interreligious dialogue, projects for economic justice, and workshops to heal cultural and political polarization. She is the author of numerous academic and popular publications, including Five Steps to Healing Polarization in the Classroom (New City Press 2018, with Michael Kessler). At the Law Center she also serves as a Lecturer, offering seminars at the intersection of religious values and professional life.