Staff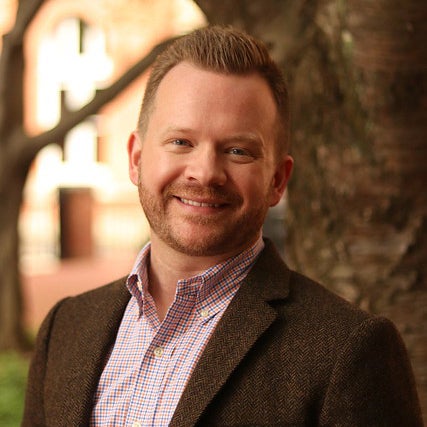 John Crowley-Buck, PhD, Special Assistant to the Vice President of Mission and Ministry, joined the Office of Mission and Ministry in 2018. He earned his Ph.D. in Christian Ethics from the Department of Theology at Loyola University Chicago, and his M.A. in Theological Ethics and B.A. in Theology and English from Boston College. He is co-editor of Democracy, Culture, and Catholicism: Voices from Four Continents (Fordham University Press, 2015) and assisted in editing the online environmental science textbook, Healing Earth. In the Office of Mission and Ministry at Georgetown, John supports the work of the Vice President for Mission and Ministry in advancing the Catholic identity, Ignatian heritage and Jesuit mission of Georgetown University.
---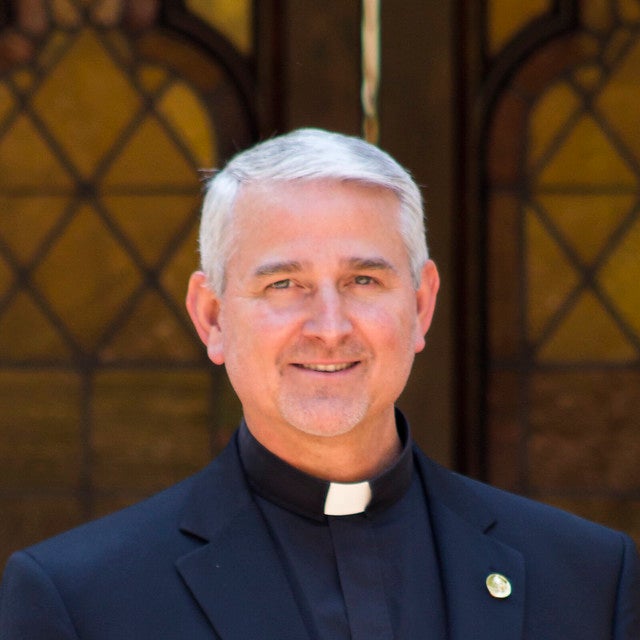 Rev. Jerry Hayes S.J., Director of Ignatian Programs, entered the Society of Jesus in 1994 and was missioned to Georgetown University in 2016. After earning his B.A. in philosophy at Gonzaga University in Spokane, Washington Fr Hayes went on to teach theology and serve as an assistant campus minister at Loyola High School in Los Angeles. He continued his theological studies at the Jesuit School of Theology in Berkeley, receiving his M.Div. in 2007 and was ordained a Catholic priest that same year. Upon ordination, he returned to Loyola High School in Los Angeles to serve as the Director of Campus Ministry. Today, Fr. Hayes provides spiritual direction to the Georgetown community and leads retreats that engage participants in the Spiritual Exercises of St. Ignatius of Loyola.
---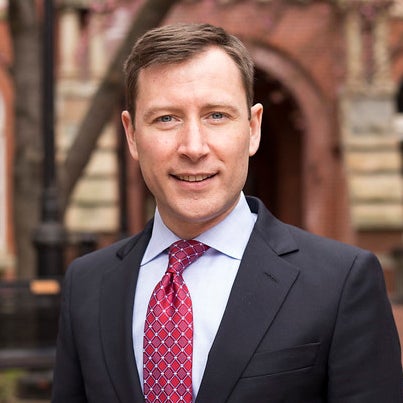 Aaron Johnson, M.Div., MBA, Managing Director, a 2012 graduate of the McDonough School of Business (MBA), joined the Office of Mission and Ministry in 2007. Aaron oversees campus ministry activities on the main campus and directs the business functions of the department.
---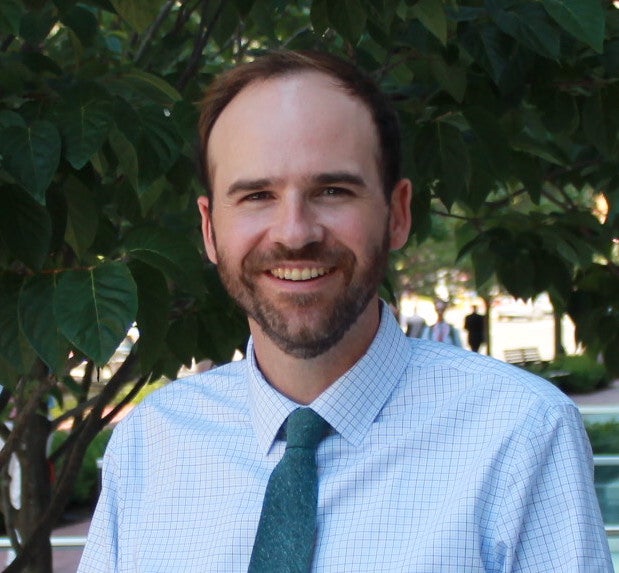 Jamie Kralovec, Associate Director for Mission Integration at Georgetown's School of Continuing Studies, earned a B.A. from the University of Notre Dame, a Master's of Urban Planning from New York University, and a Master's in Christian Spirituality from Fordham University in addition to becoming a spiritual director through the Ignatian Training Program at Holy Trinity Catholic Church. Jamie also serves on the faculty of the Urban & Regional Planning program at SCS. Prior to arriving at Georgetown in 2014, Jamie served on President Obama's White House Council on Strong Cities, Strong Communities.
---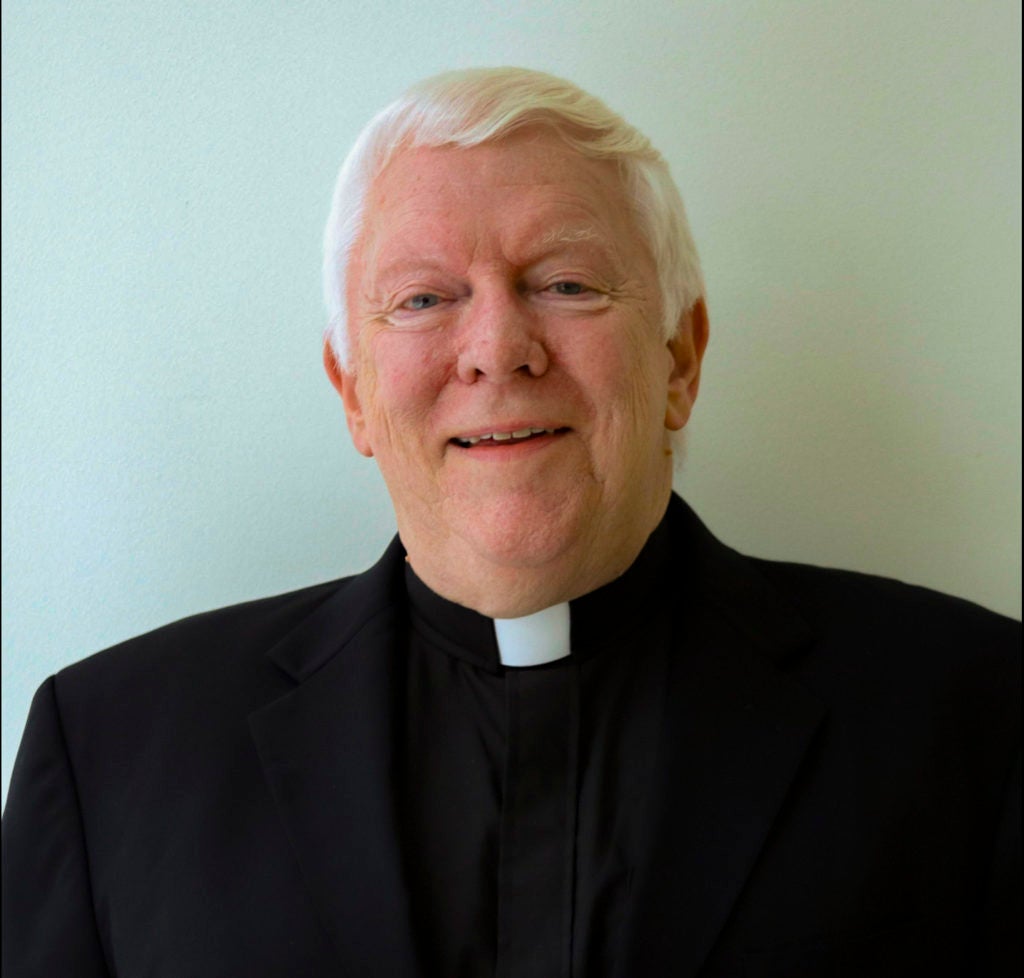 Rev. Jim McCann, S.J., Catholic Chaplain, Law Campus, a native of Chicago, joined Campus Ministry at Georgetown in 2018. After theological studies in Paris, he completed a doctorate at Princeton University, specializing in international politics. He has taught at Loyola University Chicago and Xavier University in Cincinnati. He headed the U.S. Office to Aid the Church in Central and Eastern Europe and the Former Soviet Union and later served as rector of the Oriental Institute in Rome, a graduate school specializing in the Christian East. He has lived in Europe and Central Asia and has enjoyed working with students from all over the world.
---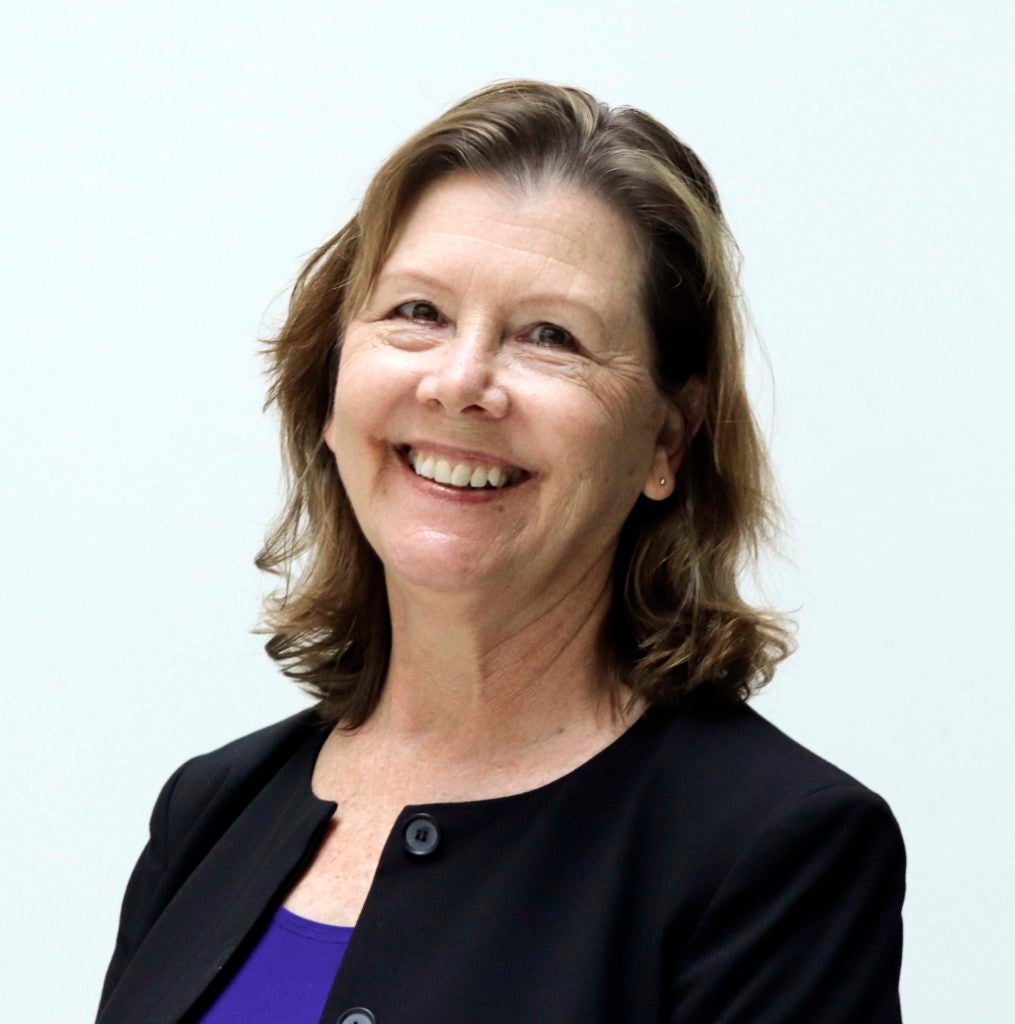 Mary J. Novak, J.D., M.A.P.S., Associate Director for Mission Integration, serves Georgetown's Law Center and School of Continuing Studies as mission integrator, chaplain and spiritual director at the intersection of spirituality, psychology, and justice. Mary studied and trained at Santa Clara University and Washington Theological Union. A graduate of Santa Clara University Law School, Mary practiced California water, energy, environmental and natural resources law, first at Orrick, Herrington & Sutcliffe and then at Ellison & Schneider. She was a member of the Clinical Law Faculty at SCU Law School and later served as Director of Faculty Development in what is now the Ignatian Center.
---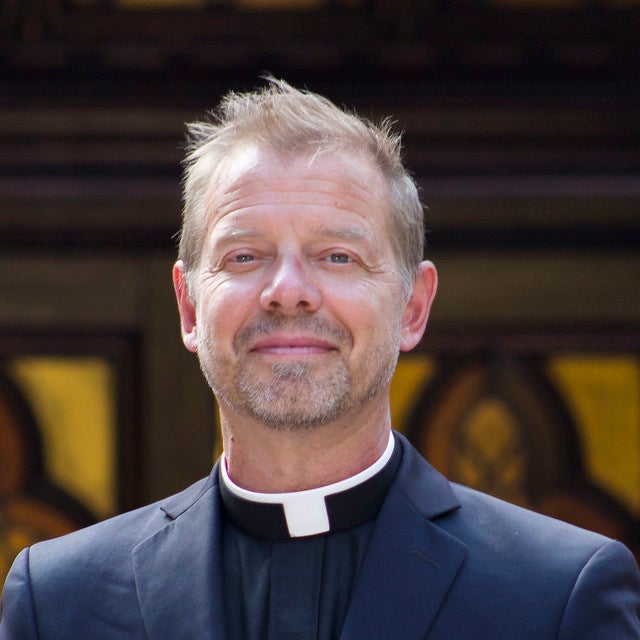 Rev. Gregory Schenden, S.J., Director of Campus Ministry, entered the Jesuits in Syracuse, NY and professed First Vows in 1999. Fr. Greg studied philosophy at Loyola University Chicago while hosting a weekly radio program for Loyola University's radio station, WLUW. As his regency assignment, Fr. Greg returned to Gonzaga College High School to teach English and television communications. Fr. Greg has completed an M.Div. degree at the Jesuit School of Theology in Berkeley, CA. He also currently serves as Roman Catholic Chaplain at Georgetown and provides support to the Living Learning Community entitled the "Spirit of Georgetown Residential Academy."
---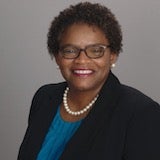 Rev. Tarra L. Taylor, M.Div., Interim Director, Department of Mission & Pastoral Care, MedStar Georgetown University Hospital holds a Bachelor of Arts degree in Psychology from Fort Valley State University; a Master of Science degree in Health Sciences Administration from Central Michigan University; and a Master of Divinity degree from Howard University School of Divinity. She is a retired U.S. Army officer and an ordained Baptist minister. Tarra joined the Office of Mission & Ministry as the Lombardi Oncology Chaplain in the Department of Mission & Pastoral Care in 2016, after completing both her Clinical Pastoral Education internship and residency at MedStar Georgetown University Hospital. In January 2020, she assumed the position as the Interim Director of the Department of Mission and Pastoral Care.