Meet the Vice President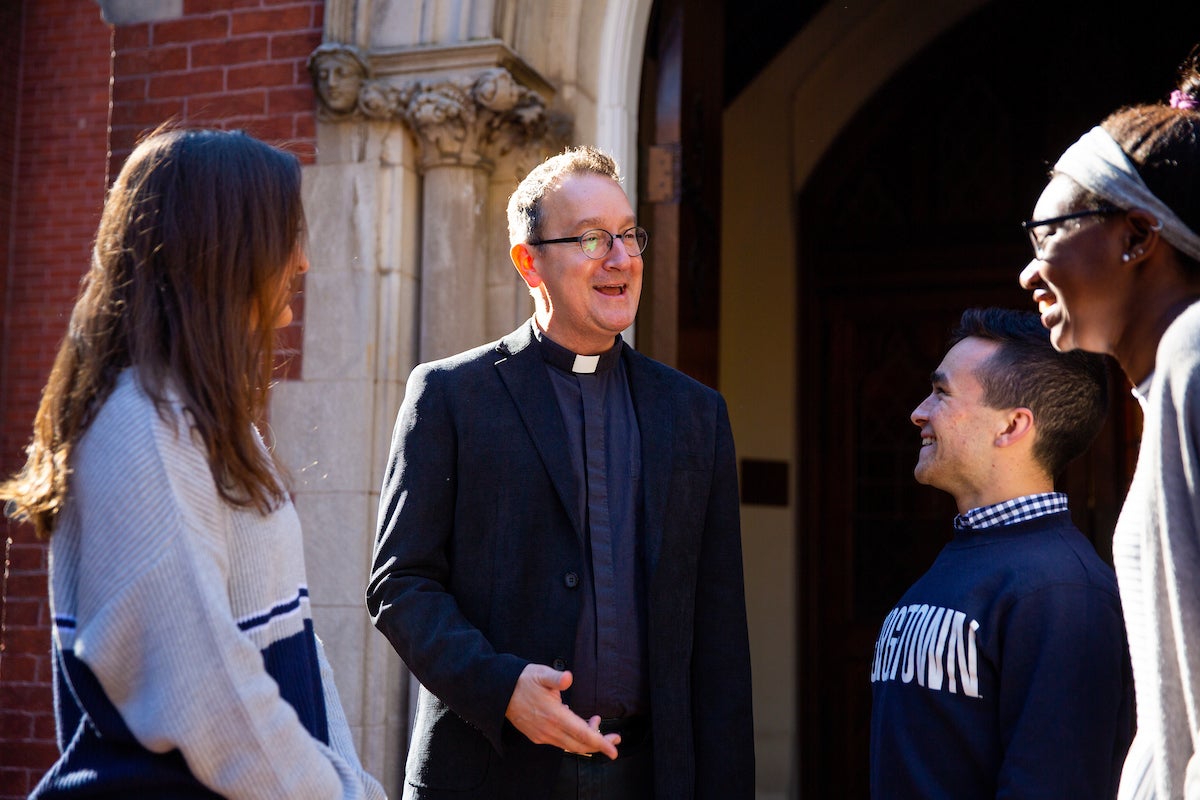 Mark Bosco, S.J., Ph.D., was appointed Vice President for Mission & Ministry beginning on August 1, 2017. In this role, Fr. Bosco shares the Catholic and Jesuit heritage of education and spirituality with faculty, students, staff, parents, and alumni through seminars, presentations, immersion programs, and retreats. Fr. Bosco oversees robust campus ministry programs on four campuses and a dynamic pastoral care program at MedStar Georgetown University Hospital. In addition to these responsibilities, Fr. Bosco also teaches undergraduate courses in the Departments of English and Theology in Georgetown College.
A native of St. Louis, Missouri, Fr. Bosco came to Georgetown from Loyola University Chicago, where he was a tenured faculty member in the Departments of Theology and English. From 2012-2017 he also served as Director of The Joan and Bill Hank Center for the Catholic Intellectual Heritage (CCIH) at Loyola University Chicago.
Fr. Bosco's scholarship focuses on the intersection of theology and art—specifically, the British and American Catholic literary traditions. He has published on a number of authors, including Graham Greene, Flannery O'Connor, and theologian Hans Urs von Balthasar. He is the author or co-editor of five books and nearly twenty articles and book chapters. He has taught classes on a wide range of topics, including the Catholic Literary Tradition, Sacramental Theology, Theological Aesthetics, Art and Religious Imagination, and 20th Century American and British Literature. He is also co-producer and co-director of the National Endowment for the Humanities (NEH) award-winning documentary film Flannery: The Storied Life of the Writer from Georgia. In 2019, the film became the first ever recipient of the Library of Congress Lavine/Ken Burns Prize for Film.
Fr. Bosco holds a Ph.D. in Interdisciplinary Studies in Theology and Literature from the Graduate Theological Union at Berkeley, and an M.Div. from the Jesuit School of Theology at Berkeley.