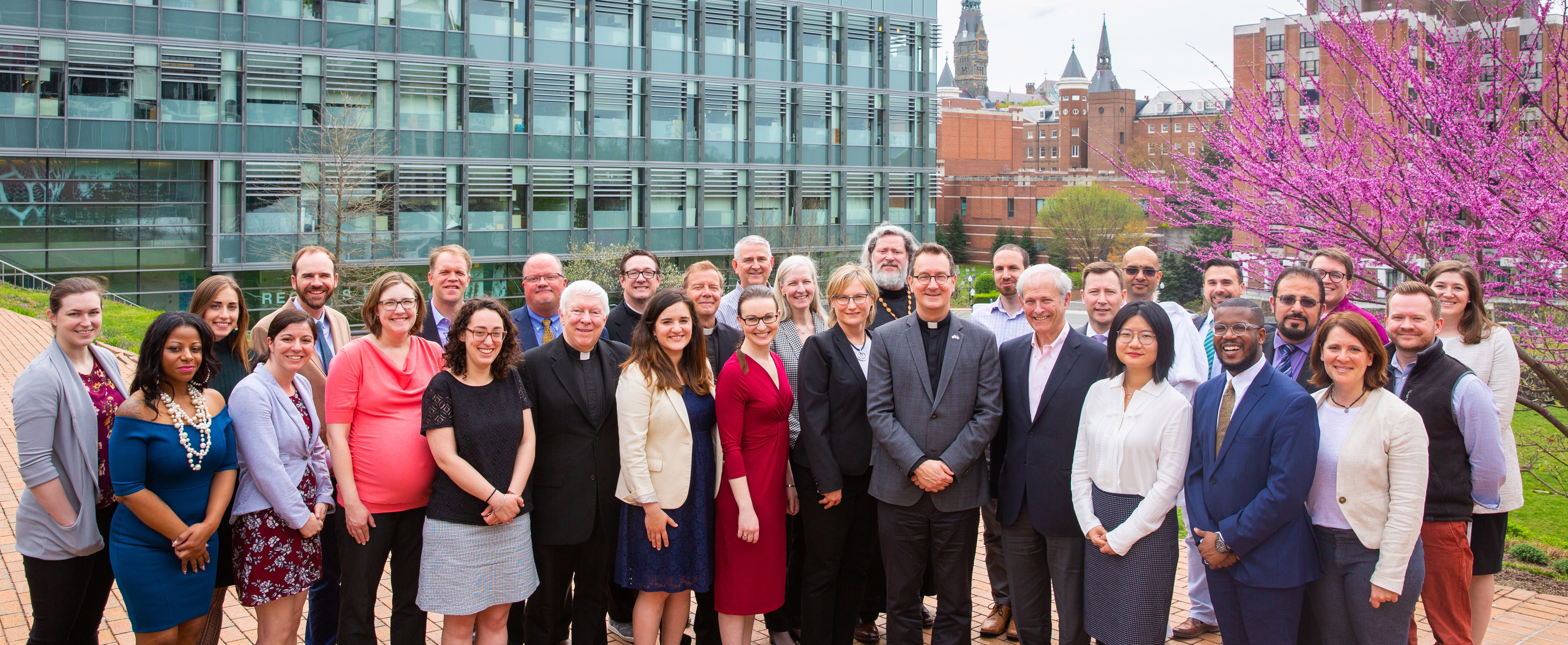 The Office of Mission & Ministry advances the Catholic identity, Ignatian heritage, and Jesuit mission of Georgetown University, the oldest Catholic and Jesuit university in the country. The Office supports the integration of learning, faith, and service through a broad array of programs and partnerships that engage students, faculty, staff, University leadership, and alumni in the understanding and practice of our religious identity, values, and commitments.

Each year, thousands of individuals participate in our programming through retreats, seminars, lectures, national and international immersion experiences, service projects, and opportunities for worship and spiritual reflection on campus, on location, and on-line.

As a constitutive feature of our Catholic and Jesuit identity, the Office of Mission & Ministry provides a spiritual home at Georgetown for people of all religious and non-religious backgrounds. We strive to represent a "centered pluralism" in our programming and outreach, and respectfully engage the particular traditions represented in and by the members of our Hoya family.

Announcements